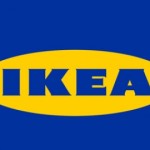 SWOT is an acronym for strengths, weaknesses, opportunities and threats related to organizations. The following table illustrates IKEA SWOT analysis:
Strengths

1.      Attractive product design

2.      Market leadership

3.      Solid financial positon

4.      Vast, yet focused product range

Weaknesses

1.      Weak presence in Asia

2.      Damaged reputation due to a series of incidents

3.      Competitive advantage difficult to sustain

4.      Lack of flexibility due to its size

Opportunities

1.      More emphasis on CSR

2.      Increasing presence in developing countries

3.      Formation of strategic collaborations

4.      Adding premium range of products into portfolio

Threats

1.      Decline in demand due to increase in consumer income

2.      Unsustainability of 'democratic design' concept

3.      Emergence of competition from Asia

4.      Global economic and financial crisis
Strengths
IKEA has developed the notion of democratic design which implies achieving an attractive form, quality, function and sustainability at a low price. The company attempts to integrate this notion to all of its products. Consistently increasing revenues of the business is an indication of successful outcome of such attempts. IKEA employs more than 1,000 designers globally who operate under democratic design culture and implement the concept in practice on a daily basis.
IKEA is a world's largest furniture retailer and it is well positioned to achieve its target of EUR 50 billion annual sales by 2020.[1] The current leadership position of the company provides substantial advantages in terms of the economies of scale and at the same time creating a substantial entry barrier for new competitors.
During FY 2014 IKEA made the total sales of EUR 28.7 billion, which is an increase of 5.9% compared to the previous period.[2] Thanks to its solid financial position, the company is able to commit to considerable R&D expenses to further strengthen its presence in the global marketplace. Moreover, IKEA's financial strengths can play an important role of cushion in times of recessions and decline in demand.
IKEA offers about 9500 products, yet apart from shopping center business in Russia and food products, IKEA product portfolio is efficiently focused. Specifically, the company offers a wide range of furniture and home appliances products that share the common set of features such as innovative design, low price and a high level of practicality. Highly focused pattern of IKEA product portfolio increases the effectiveness of brand identity with positive implications on consumer loyalty.
Weaknesses
During FY2014 only 9% of global sales were generated in Asia and Australia, at the same time when 69% of sales were generated in Europe's saturating market.[3] Taking into account rapidly expanding economies of Asian region and prolonging economic stagnation in Europe, it can be argued that IKEA's current weak presence in Asian market might weaken the share of the business in the global marketplace in medium-term perspective.
IKEA brand image is yet to fully recover from a series of ethics-related incidents the company had to deal with in 2012 and 2013. The most controversial incidents include using Photoshop to alter the images of women in its Saudi Arabia catalogue in September 2012. Revelations by Ernst & Young in the same year that IKEA did have businesses with suppliers based in communist East Germany 30 years ago that used forced labor to produce IKEA products weakened the brand image. Furthermore, in February 2013 IKEA had to recall its meatballs after its was found that some of them contained traces of horse meat.[4] These and other similar incidents have weakened IKEA's brand image to a considerable extent…
Detailed discussion of IKEA SWOT analysis and application of PESTEL, Porter's Five Forces and Value-Chain Analyses on IKEA Group can be accessed via purchasing IKEA Group Report. The report also comprises an analysis of IKEA's marketing strategy and company's approach towards Corporate Social Responsibility (CSR).

[1] Gustafsson, K. (2015) "IKEA Gains Global Furniture Market Share on Price Cuts" Bloomberg Business, Available at: http://www.bloomberg.com/news/articles/2015-01-28/ikea-gains-global-furniture-market-share-on-price-reductions
[2] Yearly Summary 2014, IKEA Group
[3] Yearly Summary 2014, IKEA Group
[4] Business Insider (2013) Available at: http://www.businessinsider.com/ikeas-reputation-has-taken-a-beating-2013-3