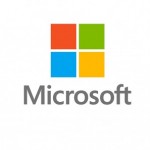 Microsoft releases Corporate Citizenship Report annually and it includes the details of CSR programs and initiatives engaged by the company.  Citizenship mission of the company is "to serve globally the needs of communities and fulfill our responsibilities to the public"[1]. Microsoft's spending on CSR initiatives in 2014 exceeded $1 billion, which includes cash donations of $119 million and in-kind donations worth $948.6 million. Moreover, charitable activities of Bill & Melinda Gates Foundation founded by Microsoft founder Bill Gates is also associated with Microsoft in the perception of the general public to a certain extent.
The table below illustrates the highlights from the latest report for 2014:
Categories of CSR activities
Microsoft Performance
Educating and empowering workers
More than 99 percent of Microsoft employees completed annual training on Standards of Business Conduct, which is available globally in 17 languages
Labor and human rights
86% of employees surveyed stated that they would recommend Microsoft as a great place to work

The proportion of women in the global workforce grew from 24% to 28% during 2014. Representation of women and minorities increased from 22% to 27% during the same period

Health and safety
The company conducts Voice of the Supplier Surveys in an anonymous manner to monitor the adherence to health and safety and other important CSR-related principles.
Environment

 

a) energy consumption

 

 b) emissions  

Microsoft has purchased 3 billion kilowatt hours (kWh) of renewable energy in 2014

All new data centers of Microsoft have an average 1.125 Power Usage Effectiveness (PUE), which is one-third less than the industry average datacenter PUE of 1.7.

Company's carbon offset project portfolio represents more than 600,000 metric tons of carbon dioxide (CO2) emissions

Other initiatives
The Microsoft YouthSpark Initiative has been introduced to create opportunities for 300 million youths. The initiative has resulted in creation of opportunities for 124 million youths by the end of 2014

Microsoft has launched Office 365 for Nonprofits in 92 countries around the world, providing $55 million worth of Office 365 subscriptions to nearly 11,500 nonprofits globally

Microsoft completed the Global Network Initiative (GNI) Phase III Assessment, conducted by an independent assessor, and the GNI Board determined that Microsoft is compliant with the GNI Principles on Freedom of Expression and Privacy

The company began the audit of its non-hardware suppliers against 23 different ethical, social, and environmental risks by country and by commodity category
 Microsoft CSR Performance
Figures taken from Corporate Citizenship Report 2014
Criticism of Microsoft's CSR programs and initiatives is given in Microsoft Corporation Report. The report also contains application of SWOT, PESTEL, Porter's Five Forces and Value-Chain Analyses on Microsoft.  Moreover, Microsoft's marketing strategy is analyzed in this report in a detailed manner.

---
[1] Microsoft Corporate Citizenship  Report (2014)