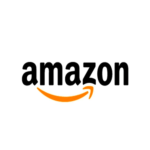 Amazon leadership style has been classified as pragmatist. Pragmatist leaders "set high standards and unapologetically expects those standards to be met by themselves and by their employees"[1]
The company's founder and CEO, Jeff Bezos is an exceptional and proven business leader. Bezos efficiently exercises visionary and servant leadership styles and places exceptional customer service at the core of Amazon's business practice. Moreover, Jeff Bezos leadership style is unique in several ways. For example, it has been noted that "while you might find other internet firms focusing on a fun, relaxed atmosphere for their employees, no-frills Bezos is proving the potency of another model: coddling his 164 million customers, not his 56,000 employees"[2]
Amazon leadership principles found in official company job site consists of the following 14 points:
Customer Obsession
Ownership
Invent and Simplify
Leaders Are Right, A Lot
Learn and Be Curious
Hire and Develop the Best
Insist on the Highest Standards
Think Big
Bias for Action
Frugality
Earn Trust
Dive Deep
Have Backbone; Disagree and Commit
Deliver Results
Amazon Board of Directors comprises 10 members, who are experienced business leaders in a wide range of industries. The company 's senior leadership is aided by three committees – Audit Committee, Nominating and Corporate Governance Committee and Leadership Development and Compensation Committee.
Amazon leadership challenges include sustaining the profitability of the business despite the current thin profit margin. Up to date, the company has been able to deal this challenge through process innovations, deriving maximum benefits from human resources and constantly entering new business segments.
Amazon.com Inc. Report contains a full analysis of Amazon leadership. The report illustrates the application of the major analytical strategic frameworks in business studies such as SWOT, PESTEL, Porter's Five Forces, Value Chain analysis and McKinsey 7S Model on Amazon. Moreover, the report contains analyses of Amazon business strategy, organizational structure and organizational culture. The report also comprises discussions of Amazon marketing strategy and addresses issues of corporate social responsibility.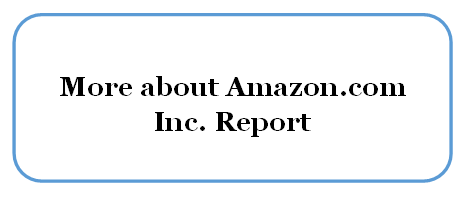 [1] Murphy, M. (2015) "Would Your Leadership Style Fit At Amazon?" Forbes, Available at: https://www.forbes.com/sites/markmurphy/2015/08/18/would-your-leadership-style-fit-at-amazon/#5d1674c3ebef
[2] Blazek, K. (2016) "JEFF BEZOS: HOW HIS UNIQUE LEADERSHIP STYLE SET AMAZON APART" The Booth Company, Available at: http://www.boothco.com/360-feedback-resources/jeff-bezos-leadership-style/