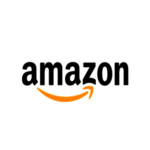 Amazon marketing communication mix deals with individuals elements of the marketing mix such as print and media advertising, sales promotions, events and experiences, public relations and direct marketing.
Amazon Print and Media Advertising
Amazon uses print and media advertising extensively in order to communicate its marketing message to the members of the target customer segment. The most memorable Amazon TV ads include a video clip featuring former Top Gear host Jeremy Clarkson promoting Amazon Fire TV, a promotion deal reported to cost Amazon GBP 160 million[1].
Moreover, TV commercials promoting Amazon feature cute animals in order to associate the brand image with qualitative values. This strategy indicates to changes in Amazon marketing message in a way that "rather than hawking hardware like Kindle e-readers, furry pets are pitching Amazon's USD99 Prime membership, which features delivery discounts and media streaming"[2]. Recently, the online retail giant released "Mom's Here" TV advertisement on Oprah Winfrey Network, targeting mothers for Amazon Echo.
Print advertising is used by Amazon extensively as well via magazines, journals, newspapers and billboards. In a latest move, Amazon started to print advertisement messages, pictures and cartoon characters from "Minions" movie on its shipping boxes[3], marking the start of a new type of print advertising.
Viral marketing also plays an important role in Amazon marketing strategy.  Amazon is one of the earliest adopters of viral marketing and the company is credited with the creation of the first affiliate program.[4]In one of the most noteworthy cases, a video clip illustrating a new service 'Prime Air', that involves the delivery of the purchase by a flying robot in about 30 minutes proved to be a viral hit among internet users generating more than 10 million views.[5]
The largest internet retailer in the world by revenue also uses celebrity endorsement on occasional manner. A recent 'Alexa Loses Her Voice' Super Bowl ad featured chef Gordon Ramsey, rapper Cardi B, comedian Rebel Wilson, and actor Anthony Hopkins and it is widely considered to be a successful ad.[6]
Amazon Sales Promotions
Sales promotions is one of the main tools in Amazon marketing strategy used in a frequent manner. Amazon sales promotions techniques include the following:
Seasonal sales promotions. Amazon announces seasonal sales promotions during holidays and festive periods, especially during Christmas and New Year holidays. The e-commerce giant also regularly organizes Prime Day midyear sales, which is also known as "Christmas in July" sales.[7]
Money off coupons. Amazon Prime members can use exclusive money off coupons from their favourite brands. Amazon coupons can also be purchased from a wide range of third party websites such as groupon.com, retailmenot.com and couponzguru.com
Loyalty Card. The Amazon Platinum Mastercard gives 1.5 points for every £2 spent on the Amazon website plus spenders get one point for every GBP 2 spent on the card elsewhere.[8] Additionally, Amazon Prime membership is developed as en effective customer loyalty program. The largest internet retailer in the world by revenue offers a wide range of gifts cards to customers such as physical gift cards, email gift cards, bulk gift codes, API integration and swift claim.
Amazon Inc. Report 2018 contains a full analysis of Amazon marketing communication mix and Amazon marketing strategy in general. The report illustrates the application of the major analytical strategic frameworks in business studies such as SWOT, PESTEL, Porter's Five Forces, Value Chain analysis, Ansoff Matrix and McKinsey 7S Model on Amazon. Moreover, the report contains analyses of Amazon leadership, organizational structure and organizational culture. The report also comprises discussions of Amazon business strategy, ecosystem and addresses issues of corporate social responsibility.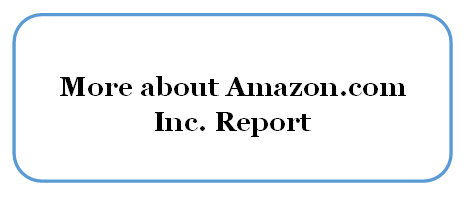 [1]Jeremy Clarkson sticks it to the BBC in Amazon Fire TV ad (2015) The Guardian, Available at: http://www.theguardian.com/media/mediamonkeyblog/2015/oct/30/jeremy-clarkson-bbc-amazon-fire-tv-ad-top-gear
[2]Soper, S. (2015) "Amazon Uses Cute Animal Videos to Woo Shoppers in Ad Uptick" Bloomberg Business, Available at: http://www.bloomberg.com/news/articles/2015-12-22/amazon-uses-cute-animal-videos-to-woo-shoppers-in-ad-uptick
[3] Perez, S. (2015). "Amazon Turns Its Boxes into Ads with First-Of-Its-Kind Marketing Deal for "Minions" Movie" Tech Cruch, Available at: http://techcrunch.com/2015/06/02/amazon-turns-its-boxes-into-ads-with-first-of-its-kind-marketing-deal-for-minions-movie/#.pjwowkj:xd4A
[4]Fiore, F. (1999) "Viral marketing: Spread a cold, catch a customer" Phoenix Business Journal, Available at: http://www.bizjournals.com/phoenix/stories/1999/06/28/newscolumn8.html
[5] Peck, M. (2013). "Amazon goes viral with new flying robot delivery service!" The Drum, Available at: http://www.thedrum.com/opinion/2013/12/05/amazon-goes-viral-new-flying-robot-delivery-service
[6] Bowers, A. (2018) "WHY WE LOVED AMAZON'S CELEBRITY-STUDDED SUPER BOWL AD" MCG, Available at: https://www.morriscreative.com/loved-amazons-celebrity-studded-super-bowl-ad/
[7] Lacy, L. (2018) "Inside the Rise and Fall of 'Christmas in July' Sales" AdWeek, Available at: https://www.adweek.com/digital/inside-the-rise-and-fall-of-christmas-in-july-sales/
[8] Gunn, E. (2017) "Amazon launches new credit card that gives customers points for spending – but how does it compare to other reward cards?" This is Money, Available at: http://www.thisismoney.co.uk/money/cardsloans/article-4140902/Is-worth-getting-Amazon-reward-credit-card.html