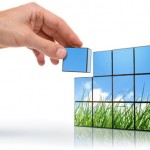 The evolution of CSR as a separate segment in business studies owes to the woks of Carol (1979), Kotler and Lee (2005), Crane and Matten (2007) and a range of other business scholars.
According to Ruschak (2012) the field of CSR has developed mainly during the 21st century prior to which the only responsibility of businesses has been limited to profit maximisation. The rationale for this viewpoint was the perception of positive correlation between profit maximisation for businesses and the levels of taxes paid to the government that has to be spent for wellbeing and benefits of population.
Mullerat and Brennan (2010) credit the advent of the term Corporate Social Responsibility to the publication of "Corporate Responsibility of Businessmen" authored by Bowen (1953). However, according to Corporate Watch (2012, online) Ben and Jerry, an ice cream manufacturing company can be credited for the development of CSR in practical levels for publishing the first CSR report in 1989, the pattern which was followed by Shell in 1998 among major multinational businesses.
The introduction of Pyramid of CSR by Carol in (1979) can be marked as a substantial contribution to the development of the research area because it has provided a framework for effective classification of responsibilities of a business. Specifically, according to Carrol's Pyramid of CSR corporate responsibilities have to be divided into four base groups: economic, legal, ethical and philanthropic.
Further significant contribution has been to the development of the research area by Kotler and Lee (2005) through specifying three main approaches to CSR as business case model, social values and syncretic stewardship. According to this specific framework, CSR business case model concentrates on the ability of CSR programs in terms of creating positive business results. CSR model of social values relates to instances where businesses choose to be associated with dealing with specific social problem.
The third CSR approach, syncretic stewardship, involves businesses attempting to achieve an adequate balance in terms of addressing the needs of all organisational stakeholders.
References
Crane, A & Matten, D, 2007, "Business Ethics" second edition, Oxford University Press, Oxford, UK
Kotler, P. & Lee, N. (2005). Corporate Social Responsibility: doing the most good for your company and your cause Wiley Publications, New Jersey, USA
Mullerat, R. & Brennan, D. (2010) "Corporate Social Responsibility: The Corporate Governance of the 21st Century" Luwer Law International
Ruschak, K. (2012) "Corporate Social Responsibility: Corporate Social Responsibility and the theories it generates from", Grin Verlag
The Evolution of CSR (2012) Corporate Watch, Available at: http://www.corporatewatch.org/?lid=2682