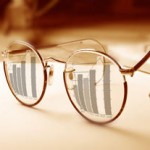 Type of the research can be divided into two groups: descriptive and analytical (Allan and Randy, 2005). Descriptive research usually involves surveys and studies that aim to identify the facts. In other words, descriptive research mainly deals with the "description of the state of affairs as it is at present" (Kumar, 2008, p.6), and there is no control over variables in descriptive research.
Analytical research, on the other hand, is fundamentally different in a way that "the researcher has to use facts or information already available and analyse these in order to make a critical evaluation of the material" (Kumar, 2008, p.9)
Biggam (2008) divides research into two categories: applied research and fundamental research. Applied research is also referred to as an action research, and the fundamental research is sometimes called basic or pure research.
Kumar (2008) distinguishes applied research and fundamental research in following ways:
Applied   Research
Fundamental Research

Tries to eliminate the theory by adding to the basics of a discipline

Problems are analysed from the point of one discipline
Generalisations are preferred

Forecasting approach is implemented
Assumes that other variables do not change

Reports are compiled in a language of technical language of discipline

Aims to solve a problem by adding to the field of application of a discipline

Often several disciplines work together for solving the problem
Often researches individual cases without the aim to generalise
Aims to say how things can be changed
Acknowledges that other variables are constant by changing
Reports are compiled in a common language
 References
Allan, AJ, Randy, LJ, 2005, Writing the Winning Thesis or Dissertation. A Step-by-Step Guide, Corwin Press, California