Case studies are a popular research method in business area. Case studies aim to analyze specific issues within the boundaries of a specific environment, situation or organization.
According to its design, case studies in business research can be divided into three categories: explanatory, descriptive and exploratory.
Explanatory case studies aim to answer 'how' or 'why' questions with little control on behalf of researcher over occurrence of events. This type of case studies focus on phenomena within the contexts of real-life situations. Example: "An investigation into the reasons of the global financial and economic crisis of 2008 – 2010."
Descriptive case studies aim to analyze the sequence of interpersonal events after a certain amount of time has passed. Studies in business research belonging to this category usually describe culture or sub-culture, and they attempt to discover the key phenomena. Example: "Impact of increasing levels of multiculturalism on marketing practices: A case study of McDonald's Indonesia."
Exploratory case studies aim to find answers to the questions of 'what' or 'who'. Exploratory case study data collection method is often accompanied by additional data collection method(s) such as interviews, questionnaires, experiments etc. Example: "A study into differences of leadership practices between private and public sector organizations in Atlanta, USA."
Advantages of case study method include data collection and analysis within the context of phenomenon, integration of qualitative and quantitative data in data analysis, and the ability to capture complexities of real-life situations so that the phenomenon can be studied in greater levels of depth. Case studies do have certain disadvantages that may include lack of rigor, challenges associated with data analysis and very little basis for generalizations of findings and conclusions.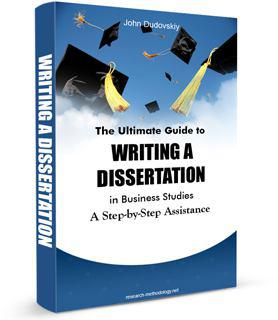 My e-book, The Ultimate Guide to Writing a Dissertation in Business Studies: a step by step assistance offers practical assistance to complete a dissertation with minimum or no stress. The e-book covers all stages of writing a dissertation starting from the selection of the research area to submitting the completed version of the work before the deadline.
John Dudovskiy