Referencing is one of the most important aspects of any academic research and poor or lack of referencing will not only diminish your marks, but such practices may also be perceived as plagiarism by your university and disciplinary actions may follow that may even result in expulsion from the course.
Difference between References and Bibliography
It is very important to be able to distinguish between References and Bibliography. Under References you list resources that you referred to within the body of the work that also include quotations.  For example,
It has been noted that "time and the management of time is an important issue, and the supply of time management products – books, articles, CDs, workshops, etc. – reflects the huge demand for these products" (Walsh, 2007, p.3).
Interchangeability of identical parts and a high level of straightforwardness of attaching these parts through the assembly line can be considered as revolutionary components of Fordism for the first part of the 20th century (Nolan, 2008).
Under Bibliography, on the other hand, you need to list resources that you have read during the research process in order to widen your knowledge about the research area, but specific piece of information from these resources have not been used in your research in the direct manner. You do not need to refer to Bibliography within the body of the text.
There are various methods of referencing such as Harvard, APA and Vancouver referencing systems. You should check with your dissertation handbook for the exact type of referencing required and follow this requirement thoroughly.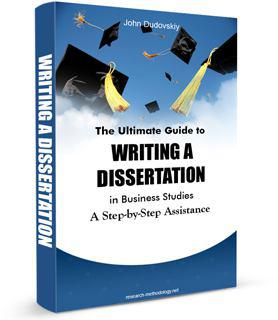 My e-book, The Ultimate Guide to Writing a Dissertation in Business Studies: a step by step assistance offers practical assistance to complete a dissertation with minimum or no stress. The e-book covers all stages of writing a dissertation starting from the selection to the research area to submitting the completed version of the work within the deadline.
John Dudovskiy