Interviews can be defined as a qualitative research technique which involves "conducting intensive individual interviews with a small number of respondents to explore their perspectives on a particular idea, program or situation."[1]
There are three different formats of interviews: structured, semi-structured and unstructured.
Structured interviews consist of a series of pre-determined questions that all interviewees answer in the same order. Data analysis usually tends to be more straightforward because researcher can compare and contrast different answers given to the same questions.
Unstructured interviews are usually the least reliable from research viewpoint, because no questions are prepared prior to the interview and data collection is conducted in an informal manner. Unstructured interviews can be associated with a high level of bias and comparison of answers given by different respondents tends to be difficult due to the differences in formulation of questions.
Semi-structured interviews contain the components of both, structured and unstructured interviews. In semi-structured interviews, interviewer prepares a set of same questions to be answered by all interviewees. At the same time, additional questions might be asked during interviews to clarify and/or further expand certain issues.
Advantages of interviews include possibilities of collecting detailed information about research questions.  Moreover, in in this type of primary data collection researcher has direct control over the flow of process and she has a chance to clarify certain issues during the process if needed. Disadvantages, on the other hand, include longer time requirements and difficulties associated with arranging an appropriate time with perspective sample group members to conduct interviews.
When conducting interviews you should have an open mind and refrain from displaying disagreements in any forms when viewpoints expressed by interviewees contradict your own ideas. Moreover, timing and environment for interviews need to be scheduled effectively. Specifically, interviews need to be conducted in a relaxed environment, free of any forms of pressure for interviewees whatsoever.
Respected scholars warn that "in conducting an interview the interviewer should attempt to create a friendly, non-threatening atmosphere. Much as one does with a cover letter, the interviewer should give a brief, casual introduction to the study; stress the importance of the person's participation; and assure anonymity, or at least confidentiality, when possible."[2]
There is a risk of interviewee bias during the primary data collection process and this would seriously compromise the validity of the project findings. Some interviewer bias can be avoided by ensuring that the interviewer does not overreact to responses of the interviewee. Other steps that can be taken to help avoid or reduce interviewer bias include having the interviewer dress inconspicuously and appropriately for the environment and holding the interview in a private setting. [3]
My e-book, The Ultimate Guide to Writing a Dissertation in Business Studies: a step by step assistance offers practical assistance to complete a dissertation with minimum or no stress. The e-book covers all stages of writing a dissertation starting from the selection to the research area to submitting the completed version of the work within the deadline.John Dudovskiy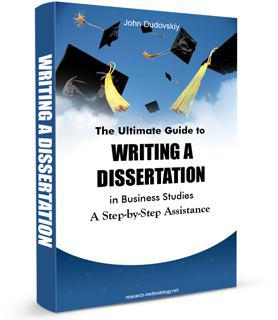 [1] Boyce, C. & Neale, P. (2006) "Conducting in-depth Interviews: A Guide for Designing and Conducting In-Depth Interviews", Pathfinder International Tool Series
[2] Connaway, L.S.& Powell, R.P.(2010) "Basic Research Methods for Librarians" ABC-CLIO
[3] Connaway, L.S.& Powell, R.P.(2010) "Basic Research Methods for Librarians" ABC-CLIO