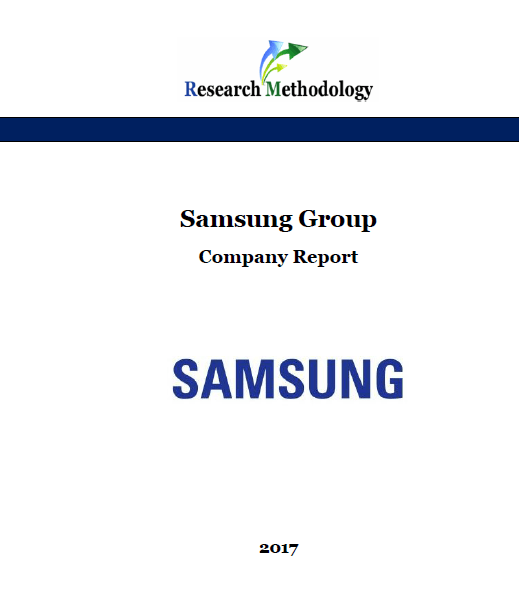 Published: October 2017
11377 Words
48 Pages
Founded in 1969, Samsung Electronics is one of the leaders in consumer electronics industry in an international scale. The company employs 325,677 people in 80 countries and has more than 200 subsidiaries around the world (Sustainability Report, 2016). The business is divided into three large segments – consumer electronics, IT & mobile communications and device solutions.
Samsung delivered the sales of KRW200.7 trillion and earned KRW26.4 trillion in operating profits on a consolidated basis in 2015. From the financial perspective, Samsung maintained a sound financial structure by recording a debt ratio of 35.3 percent, an equity ratio of 73.9 percent, and a return on equity ratio of 11.0 percent on a consolidated basis (Sustainability Report, 2016).
Business strategy of Samsung Electronics is directed at strengthening the competitiveness and profit structures and the focus is on the development of premium products. Moreover, the international electronics company is known to benefit from product innovation and expanding its product range in a regular manner.
Thanks to efficient implementation of this strategy, Samsung currently maintains the global leadership in visual display market segment with the market share of 28.3% for all flat-panel TV product lines. In the first quarter of 2015 Samsung surpassed Apple to regain its position as the largest smartphone manufacturer in the world (Sustainability Report, 2016).
Currently, the multinational electronics company has certain weaknesses such as the absence of own operating system (OS) and software, damaged brand image due to product safety issues and recent corruption scandal and low profit margin. Moreover, Samsung is finding increasingly difficult to sustain its competitive advantage.
Samsung Group Report contains the application of the major analytical strategic frameworks in business studies such as SWOT, PESTEL, Porter's Five Forces, Value Chain analysis and McKinsey 7S Model on Samsung. Moreover, the report contains analyses of Samsung's business strategy, leadership and organizational structure and its marketing strategy. The report also discusses the issues of corporate social responsibility.
1. Executive Summary
2. Business Strategy
3. Leadership
4. Organizational Structure
5. Organizational Culture
6. SWOT Analysis
6.1 Strengths
6.2 Weaknesses
6.3 Opportunities
6.4 Threats
7. PESTEL Analysis
7.1 Political Factors
7.2 Economic Factors
7.3 Social Factors
7.4 Technological Factors
7.5 Environmental Factors
7.6 Legal Factors
8. Marketing Strategy
8.1 7Ps of Marketing
8.2 Segmentation, Targeting & Positioning
8.3 Marketing Communication Mix
8.3.1 Advertising
8.3.2 Sales Promotion
8.3.3 Events & Experiences
8.3.4 Public Relations
8.3.5 Direct Marketing
8.3.6 Personal Selling
9. Porter's Five Forces Analysis
10. Value-Chain Analysis
10.1 Primary Activities
10.1.1 Inbound Logistics
10.1.2 Operations
10.1.3 Outbound Logistics
10.1.4 Marketing and Sales
10.1.5 Service
10.2 Support Activities
10.2.1 Infrastructure
10.2.2 Human Resource Management
10.2.3 Technology Development
10.2.4 Procurement
11. McKinsey 7S Framework
12. Corporate Social Responsibility (CSR)
12.1 CSR Programs and Initiatives
12.2 CSR Criticism
13. Recommendations
List of Figures
Figure 1 Samsung Leadership Development Program
Figure 2 Samsung organizational structure
Figure 3 Samsung Electronics quarterly operating income
Figure 4 Annual lobbying by Samsung Group
Figure 5 Changes in Samsung Electronics quarterly operating profits
Figure 6 Samsung Electronics marketing communication process
Figure 7 Samsung Porter's Five Forces
Figure 8 Global market share by leading smartphone manufacturers
Figure 9 Samsung Value chain analysis
Figure 10 Samsung supply chain management principles
Figure 11 Samsung electronics global network of operations
Figure 12 Samsung Electronics global procurement principles
Figure 13 Samsung McKinsey 7S model
Figure 14 Flow of water resources at Samsung Electronics
List of Tables
Table 1 Samsung SWOT analysis
Table 2 Samsung product divisions and categories
Table 3 Samsung segmentation, targeting and positioning
Table 4 Ratio of female employees by job function
Table 5 Occupational Illnesses and deaths at Samsung manufacturing facilities in Korea
Ace Hardware
Alphabet Inc.
Apple Inc.
Blackberry
Cannon
HTC
Huawei
Lenovo
LG
Menards
Motorola
Nikon
Nokia
OPPO
RIM
Sony
The Home Depot
Vivo
Xiaomi
ZTE
Why this report is so cheap?
1. Reports offered in this portal are produced by a small group of academic writers headed by John Dudovski.
2. Our reports are shorter compared to reports produced by large research companies. Company reports are produced to assist with academic works of business students in particular. Therefore, all points that do not relate to academic needs of business students are left out.
3. We do not have huge fixed expenses large research companies do, thus, we are able to deliver reports for a little cost.
How do I receive the report?
After completing the payment you will receive a link to the e-mail related to your Pay Pal account or the e-email you entered when specifying bank details. You can download the report via this link. The report is downloaded in PDF format. The link will stay active for 7 days.
How can I use the report to complete my academic assignment/research?
Reports offered by research-methodology.net are professionally written samples in their respective areas. Reports are intended to be used as guides and sources of secondary data for reference purposes.
How to reference this report?
You can reference this report in the following manners:
Harvard Referencing System
Dudovskiy, J. (2017) Samsung Group Report, UK: Research Methodology, Available from: https://research-methodology.net/samsung-electronics-report/
APA Referencing System
Dudovskiy, J. (2017). Samsung Group Report, Retrieved from https://research-methodology.net/samsung-electronics-report/
Vancouver Referencing System
Dudovskiy J. Samsung Group Report. UK: Research Methodology, 2017, [cited 'the date you used the report'] Available from: https://research-methodology.net/samsung-electronics-report/
I did not receive the link/I can not download the report?
If you have any difficulties with downloading reports you have purchased please e-mail us the details of your purchase. We will send the report to you as an e-mail attachment shortly.
Published: October 2017
11377 Words
48 Pages