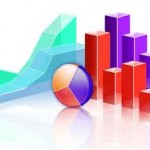 There are two categories of research methods: qualitative and quantitative. Quantitative data collection usually involves numbers, graphs and charts, whereas, qualitative data collection methods deals with feelings and other non-quantifiable elelemnts.
Commenting on the differences of the qualitative methods from the quantitative methods Monette et al (2005, p.428) point to the advantage of the former method which recognizes the abstraction and generalisation as a matters of degree, acknowledging that they may be less important in some studies.
Similarities of both qualitative and quantitative forms of data are drawn by Neuman (2003, p.439) as a use of inference and the involvement of a public method of process for both types of data in both styles.
The main differences between qualitative and quantitative research methods are best summarised by Robson (2002) in the following points:
Firstly, the concepts in quantitative research methods are usually expressed in the forms of variables, while the concepts in qualitative research methods are expressed in motives and generalisations.
Secondly, quantitative research methods and measures are usually universal, like formulas for finding mean, median and mode for a set of data, whereas, in qualitative research each research is approached individually and individual measures are developed to interpret the primary data taking into account the unique characteristics of the research.
Thirdly, data in quantitative research appears in the forms of numbers and specific measurements and in qualitative research data can be in forms of words, images, transcripts, etc.
Fourthly, research findings in quantitative research can be illustrated in the forms of tables, graphs and pie-charts, whereas, research findings in qualitative studies is usually presented in analysis by only using words.
Quantitative research methods include questionnaires and any methods that include mathematical calculations, when qualitative research methods include interviews, focus groups, observations etc.
Main Differences between Qualitative and Quantitative Methods
If the study involves formulas, calculations, and numbers, it is considered to be quantitative research. Qualitative research methods, on the other hand, do not involve numbers and calculations and mainly deal with words, emotions, visual, video and audio materials.
Main distinctions between these two types of research methods are best explained by Neuman (2005, p.145) in the following table:
Quantitative Research
Qualitative Research
Test hypothesis that the research begins with.Concepts are in the form of distinct variablesMeasures are systematically create before data collection and are standardizedData are in the form of numbers from precise measurementTheory is largely causal and is deductive

Procedures are standard, and replication is assumed.

Analysis proceeds by using statistics, tables, or charts and discussing how what they show relates to hypothesis

Capture and discover the meaning once the researcher becomes immersed in the dataConcepts are in the form of themes, motives, generalisations and taxonomiesMeasures are created in an ad hoc manner and are often specific to the individual setting or researcher.Data are in the form of words and images from documents, observations and transcripts.Theory can be causal or non-causal and is often inductive.Research procedures are particular, and replication is very rare.

Analysis proceeds by extracting themes or generalizations from evidence and organizing data to present a coherent, consistent picture
Allan and Randy (2005) outline the similarity of causal comparative research to experimental and quasi-experimental research in attempt to establish cause-and-effects relationships, but warn that in case of causal comparative research the researcher has less control over the independent variable and that randomness cannot be used in selection and assignment.
The following table presents the main differences between qualitative and quantitative research methods as suggested by VanderStroep et al (2010):
| | | |
| --- | --- | --- |
| Characteristic | Quantitative research | Qualitative research |
| Type of data | Phenomena are described numerically | Phenomena are described in a narrative fashion |
| Analysis | Descriptive and inferential statistics | Identification of major schemes |
| Scope of inquiry | Specific questions or hypotheses | Broad, thematic concerns |
| Primary advantage | Large sample, statistical validity, accurately reflects the population | Rich, in-depth, narrative description of sample |
| Primary disadvantage | Superficial understanding of participants' thoughts and feelings | Small sample, not generalisable to the population at large |
Source: VanderStroep et al (2010)
Alternatively, the main differences between qualitative and quantitative research tools are provided by Ledgerwood and White (2006) as taken from Brand (2003) in the following table.
| | | |
| --- | --- | --- |
| Method matrix | Qualitative research | Quantitative research |
| Objective | To gain in-depth understanding of consumers' attitudes and behaviour | To measure the degree and extent of the attitudes |
| Confidence level | Explorative, anecdotal | Conclusive, with a specified degree of certainty |
| Techniques | Unstructured or semi-structured | Structured |
| Tools | Focus groups, in-depth interviews, mystery shoppers | Simple and complex surveys, database analysis (cross tabulation) |
| Participants | Small and homogeneous groups | Samples with a statistical representation of the population |
| Results | Words and descriptions | Codified results, compiled as statistics |
| Training and preparation | Understanding objectives of the study | Consistency and precision of questions usedComputer analysis |
| Strengths | In-depth exploration of questionsBetter understanding of underlying behavioursUsually can implement with staff | Conclusive; its results can be inferred to the rest of the populationBetter for costly investment because it measures degree and frequency of behaviours |
| Weaknesses | Subjective; bias can be introduced in the execution and analysis of resultsNot conclusive; research cannot be inferred to the population | Bias on the form and the questionnaireCan be costly and time consumingUsually implemented by outside marketing research firms |
Additional  differences between qualitative and quantitative methods:
| | |
| --- | --- |
| Quantitative | Qualitative |
| Measure objective facts | Construct social reality, cultural meaning |
| Focus on variables | Focus on interactive processes, events |
| Reliability is the key | Authenticity is the key |
| Value free | Values are present and explicit |
| Independent of context | Situationally constrained |
| Many cases or subjects | Thematic analysis |
| Statistical analysis | Thematic analysis |
| Researcher is detached from subject | Researcher is involved in subject |
Source: Richards and Munsters (2010), as taken from Neuman (1997)
Cohen et al (2007), and Denscombe (2010) illustrate the main differences between qualitative and quantitative research methods:
| | | |
| --- | --- | --- |
| | Quantitative methods | Qualitative methods |
| Main elements | Numbers, formulas, calculations | Words, feelings, emotions, sounds, vision |
| Approach | Mainly deductive | Tend to be inductive |
| Measures | Standard measures exist | Individual measures are created taking into account unique aspects of the study |
| Procedures | Research procedures tend to be standard and can be replicated for other studies | Research procedures are unique for each study and usually can not be replicated |
| Presentation | Tables, graphs, charts, and statistics are often used | Presentations tend to be in the form of texts |
| Relevant data collection methods | Survey | Interviews, focus groups |
| Size of the sample | Usually large samples |  Tend to be small |
According to Neuman (2005) from the viewpoint of practicality the most popular variations of surveys include questionnaires, interviews and documentation review. The main advantages and disadvantages associated with these primary data collection methods are explained by Denscombe (2004) in the following manner:
Method
Purpose
Advantages
Disadvantages
Questionnaires
Conducted in order to gather large size of information in a short period of time
Members of the sample group can remain anonymousConsiderably cheaper than most of the other primary data collection methods

Possibility of generating large amount of data

Difficulties of ensuring greater depth for the researchThe problem of the 'first choice selection'
Interviews
Conducted in order to reflect emotions and experiences, and explore issues with a greater focus
The possibility to direct the process of data collectionThe possibility to collect the specific type of information required
Great amount of time required in order to arrange and conduct interviews and primary data collection.Additional costs might be incurred associated with arranging and conducting interviews, travelling etc.

Potential for interviewee bias

Documentation review
Conducted in order to study issues that have developed over a specific period of time
Possibility to retrieve comprehensive information
Challenges associated with access to documentationInflexibility of the research process
References
Allan, AJ, Randy, LJ, 2005, Writing the Winning Thesis or Dissertation. A Step-by-Step Guide, Corwin Press, California
Denscombe, M, 2004, The Good Research Guide for small-scale social research, 2nd edition, Open University Press.
Monette, DR, Sullivan, TJ, DeJong, CR, 2005, Applied Social Research. A Tool for the Human Services, 6th edition
Neuman, WL, 2003, Social Research Methods.Qualitative and Quantitative Approaches, Allyn and Bacon.
Richards, G. & Munsters, W. (2010) Cultural Tourism Research Methods, CABI, Wallingford, UK
Robson, C, 2002, Real World Research, 2nd edition, Blackwell Publishing
VanderStroep, S.W & Johnson, D.D. (2010) "Research Methods for Everyday Life: Blending Qualitative and Quantitative Approaches" John Wiley & Sons
William N 2005. "Your research project", 2nd edition. Sage.