Airbnb Leadership: unconventional and successful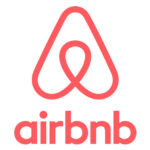 Airbnb leadership practices are contradictory to leadership principles taught in famous business schools worldwide. Nevertheless, the global success of the peer-to-peer lodging company is an undisputed indication of high level of efficiency of Airbnb leadership by CEO Brian Chesky.
Airbnb leadership style is integrates the following elements:
1. Going to the source. Airbnb founders Brian Chesky, Joe Gebbia and Nathan Blecharczyk had little or no traditional management experience when they founded the global hospitality service brokerage company. Particularly, Brian Chesky had no business or entrepreneurial experience whatsoever. He dealt with the challenge using the method he calls 'going to the source' that is getting advice from top experts in the field.
Sources for Airbnb CEO included the likes of Mark Zuckerberg, Reid Hoffman, Marc Andreessen, Jeff Weiner and Jony Ive. Going to the source remains a popular practice at Airbnb to these days and is likely to remain so for the foreseeable future.
2. Managing by visibility. Hands-on approach can be specified as one of the main aspects of Brian Chesky management style. For example, CEO is known to send emails to all employees each Sunday with "whatever is on his mind, which leads to staff replying to him and opening dialogues about various elements of the business"[1] Immersing himself into important details of various business processes allows Chesky to address root causes of the problem and to find innovative solutions to them.
3. Not leading in consensus during the crisis. In 2011 a female host's apartment was destroyed, the renter took her valuables, and stole her identity while she was travelling for business.[2] While the Chesky gave a response to the incident, the host rebutted in a blog post his claims that the company had done everything it could to help her[3].
Opinions differed within Airbnb senior executive team regarding the response to the incident, with the majority inclining towards company staying quiet. However, Brian Chesky made a different decision accepting full responsibility for the incident and announcing implementation of USD 50000 guarantee for hosts. Reflecting on this incident, Chesky concluded that finding consensus about what to do is not usually the best strategy and in times of crisis, companies need to be guided by principles, rather than consensus.
Airbnb Inc. Report contains a full analysis of Airbnb leadership. The report illustrates the application of the major analytical strategic frameworks in business studies such as SWOT, PESTEL, Porter's Five Forces, Value Chain analysis, Ansoff Matrix and McKinsey 7S Model on Airbnb. Moreover, the report contains analyses of Airbnb business strategy, organizational structure and organizational culture. The report also comprises discussions of Airbnb marketing strategy, ecosystem and addresses issues of corporate social responsibility.

[1] Airbnb's success secrets revealed (2017) BIT, Available at: https://www.bit.com.au/guide/airbnbs-success-secrets-revealed-475471
[2] Feloni, R. (2015) "How an Airbnb renter's horror story taught the company's CEO his greatest leadership lesson" Business Insider, Available at: https://www.businessinsider.com/airbnb-ceo-brian-cheskys-greatest-leadership-lesson-2015-6
[3] Gallagher, L. (2015) "The education of Airbnb's Brian Chesky" Fortune, Available at: https://fortune.com/longform/brian-chesky-airbnb/
---
---