Airbnb Organizational Culture: communication, inclusivity and acceptance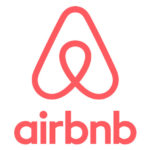 Airbnb is a global hospitality service brokerage company that has more than 6 million listings in more than 191 countries and regions worldwide.[1] Started in 2008, the company became profitable in 2017, with a profit of USD93 million on revenue of USD2.6 billion.[2] Apart from the business beings started at the right place on the right time, Airbnb organizational culture plays an instrumental role in the success of the global accommodation and experience marketplace.
Airbnb organizational culture integrates the following three key elements:
1. Inclusivity and acceptance. Airbnb has a welcoming culture for employees, hosts and guests regardless of gender, race, sexual orientation and political views. Inclusivity and acceptance is placed at the core of Airbnb corporate culture.
Airfinity employee resource groups within the company facilitate employee relationships through common cultures and backgrounds, as well as interests. There are twelve Airfinity employee resource groups such as LGBTQ, African-American, Latinx, Women in Tech, Veterans, and Parents.
2. Paramount role of company's vision and mission. While almost all big companies like Airbnb have their vision and mission statements, very few companies apply them on daily business with the same intensity as Airbnb does. Airbnb has chosen a mission "to create a world where anyone can belong anywhere, providing healthy travel that is local, authentic, diverse, inclusive and sustainable".[3]
Regardless of their professional competencies, the global rental and experiences platform only employs candidates whose personal values and worldview resonate well with Airbnb vision and mission. Specifically, "every candidate that makes it through to an interview goes through a set of interviews related to their role, and they have two additional interviews related to core values."[4]
Moreover, the global rental and experiences platform illustrates its unquestioned commitment to its 'belong anywhere' vision at all levels. For example, Airbnb offices are 'belong anywhere working environments" where employees do not have dedicated desks and they can work from any numbers of work spaces in any room within the premises.
3. Connecting with employees. Communication of the company with employees and connection between employees are important elements of Airbnb organizational culture. During regular company-wide meetings employees are encouraged bring up elephants, dead fish and vomit. Elephants are the big things inside of most organizations that no one dares to bring up, dead fish are the things that are in the past but the employees just can't seem to forget about them and let them go, and the vomit is the things we need to just get out into the open, the things we want to vent about.
Airbnb employees are notified about birthdays, anniversaries and other notable dates related to their colleagues through intranet to strengthen connection and internal networking among the workforce. The intranet also informs employees about creative themed events based on holidays or events- whether it's Pride or the launch of their entry into Cuba.
Moreover, the global hospitality service brokerage company organizes "OneAirbnb" events once a year, where employees share vision and strategy, get feedback, learn from each other and participate in giving back to the community.
Airbnb Inc. Report contains a full analysis of Airbnb organizational culture. The report illustrates the application of the major analytical strategic frameworks in business studies such as SWOT, PESTEL, Porter's Five Forces, Value Chain analysis, Ansoff Matrix and McKinsey 7S Model on Airbnb. Moreover, the report contains analyses of Airbnb leadership, organizational structure and business strategy. The report also comprises discussions of Airbnb marketing strategy, ecosystem and addresses issues of corporate social responsibility.

[1] Fast Facts (2019) Airbnb Press Room, Available at: https://press.airbnb.com/fast-facts/
[2] Gmelich, K. (2019) "Airbnb Says It Made a Profit Again in 2018" Bloomberg, Available at: https://www.bloomberg.com/news/articles/2019-01-15/airbnb-says-it-made-a-profit-again-in-2018-as-ipo-looms-large
[3] About US (2019) Airbnb, Available at: https://press.airbnb.com/about-us/
[4] How Airbnb is building its culture through belonging (2019) Culture Amp, Available at: https://www.cultureamp.com/blog/how-airbnb-is-building-its-culture-through-belonging/
---
---