Analysis of Beverage Industry in China
The importance of marketing has increased over the past several decades due to increasing rate of competition caused by globalisation, technological advancement, rising role of internet and other reasons. As a result, marketing has become an important aspect of the business for obtaining competitive advantage and therefore its main theories and principles are finding their wider applications.
In other words, the necessity of marketing for businesses is confirmed by the fact that "businesses must sell products to survive and grow, and marketing activities help to sell their products" (Pride and Ferrell, 2008, p.16).
This article critically analyses the importance of marketing in relation to the beverage industry in China through employing a range of marketing tools. Specifically the choice of marketing tools used to analyse beverage industry in China consist of marketing mix, PESTEL analysis and Porter's Five Forces analysis.
Marketing Mix
Marketing mix can be defined as "a unique blend of product, place, promotion, and pricing strategies designed to produce mutually satisfying exchanges with a target market" (Lamb et al, 2008, p.44). In other words, effective strategies should be designed and implemented regarding all four components associated with a product or service – product, place, promotion, and pricing in order to ensure the sale of the product or service.
This approach can be adopted by companies in beverage industry in China in order to ensure the success of the company in global level. A range of strategies are available managers in beverage industry in China can use to gain competitive edge regarding each component of the marketing mix.
Product decisions China's beverage industry managers can take in order to increase their market chare include the brand name of the beverage products, styling and safety of packaging, their expiry date etc.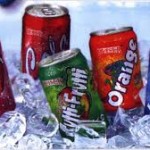 Marketing managers in beverage industry in China have also wide option of choice regarding their price decisions. Specifically, they have to formulate their pricing strategy, calculate the suggested retail price, and also make appropriate decisions regarding volume discounts and wholesale pricing. Moreover, such opportunities as seasonal pricing and price flexibility may be considered by some beverage companies in China.
Place (distribution) decisions taken by beverage companies in China have also great impact on sales performance of the product and they include decisions on distribution channels, the choice of inventory management strategy such as Just-In-Time approach, order processing methods etc.
Promotion decisions taken by Chinese beverage companies include the choice of promotional strategy such as push and pull strategy, the elements of marketing communication, the amount of marketing communication budget etc.
PESTEL Analysis
PESTEL stands for political, economic, social, technological, ecological, and legal factors affecting the company and is one of the most effective strategic tools to analyse the external environment of the company (Klein, 2007). The management of each individual company operating in beverage industry in China have to conduct PEST analysis systematically in order to equip them with the necessary knowledge for decision making. It also needs to be noted that PEST analysis is usually undertaken within the scope of a specific country or a region.
PEST analysis for beverage companies in China in its general format can be formulated as illustrated in the following table:
Political

Political situation in China
Potential conflict between China and USA

Technological

Technological breakthroughs in beverage industry
Technological innovations in various business processes

Economic

RMB exchange rate against other major currencies
Increasing standard of life in China
Inflation rate in China

Environmental

The issues of sustainable future
The activities of various 'green' organisations

Social

Abandoning of 'one child policy'
Influence of 'pub culture' from west
Changing work patterns

Legal

Introduction of rules and regulations concerning beverage industry
Reforms in consumer rights in China
Porter's Five Forces Strategy
Porter's Five Forces strategy is introduced by a marketing guru M. Porter (1985) and is considered to be one of the most effective analytical frameworks for industry analysis. Forces within the framework are the threat of new competitors, the intensity of competitive rivalry, the threat of substitute products and services, the bargaining power of customers, and the bargaining power of suppliers.
The threat of new competitors is high in beverage industry in China due to the fact that the amount of initial investment required in order to start the business is fairly affordable compared to many other types of businesses, and the necessary technology is obtainable.
The intensity of competitive rivalry is high as well with the major companies in this market such as YNBY, Kunming LiDa, Dongshan Luyuan and thousands of smaller beverage manufacturers.
There are no too many substitute products and services for beverage products in China and this fact positively contributes to the profitability level of Chinese beverage companies. However, at the same time, this fact can result in new players joining the beverage industry in China.
Customers possess huge amount of bargaining power in China's beverage industry because of intensive competition. In other words, it is easy for customers to change the products of a beverage brand they are consuming, and therefore companies are forced to offer additional benefits in order to increase the levels of customer attraction and retention.
Conclusion
The importance of marketing is ever increasing caused by intensifying level of competition. Therefore, the application of various marketing tools and strategies are increasing as well across various industries around the globe. However, it is crucially important for company management to select the correct marketing strategies and tools, and also it is equally important to succeed in practical application of the strategies and tools selected.
The practical application of some of the most popular strategic analytical tools – Marketing Mix, PESTEL analysis and Porter's Five Forces have been illustrated in this paper in relation to the beverage industry of China. The same and other marketing tools and principles can also be applied to any other industry in any market around the globe. However, it is important to marketing managers and the strategic level management of the company to be able to integrate these principles in a way that the long-term success of the company can be ensured.
References
Callen, B, 2009, Managers Guide to Marketing, Advertising and Publicity, McGraw-Hill Professional
Klein, G, 2007, Strategic Marketing, GRIN Verlag
Kotler, P & Keller, K, 2006, "Marketing Management", twelfth edition, Prentice-Hall
Lamb, CW, Hair, JF & McDaniel, C, 2008, Marketing, Cengage Learning
Lancaster, G, Massingham, L & Ashford, R, 2002, "Essentials of Marketing", fourth edition, McGraw-Hill
Porter, ME, 1985, Competitive Advantage: Creating and Sustaining Superior Performance, Free Press
Pride, WM & Ferrell, OC, 2008, Foundations of Marketing, Cengage Learning
---
---