Analysis of international convention, exhibition and meeting industry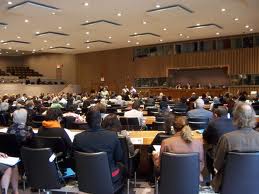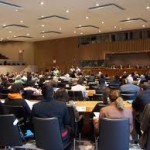 The importance and range of international convention, exhibition and meeting industry have increased significantly during the last several decades due to the increasing force of globalisation, technological advancement, increasing role of internet and other reasons.
These factors had immense positive impact on the industry in a way that planning and executing conferences, exhibitions and meetings have become significantly easier through getting easy access to relevant knowledge via internet, communicating to various stakeholders efficiently through e-mail and other modern means of communication, as well as using various visual and audio aids enabled by modern technology that increase the efficiency of such occasions.
This article is a critical analysis of international convention, exhibition and meeting industry and addresses a range of related issues. The industry is analysed in general while the global focus is held when concentrating on the issues the industry is facing.
The article starts with identifying size, value and range of the industry followed by the discussion of the key event factors from different perspectives. Then key issues in internal and external stakeholder management are discussed followed by the analysis of the specific skills required in the management in this industry. Moreover assessment is provided about the role of the destination marketing in conference, exhibition and meeting industry. Conclusion constitutes the summery of the report highlighting important points discussed in the report.
Nature and Specifications of International Convention, Exhibition and Meeting Industry
There are different variations of classifications of events offered by many authors who had academic or practical credentials to contribute to the topic. One of the most popular versions is the one offered by Pike (2008), who classifies events into six categories which are meetings, incentive travel, convention, exhibition, trade show and public show. Each of them differ from the rest of the group according to their purpose, form, size and other characteristics.
Convention, exhibition and meeting industry are a multibillion industry and have a wide range of forms and variations, globally in general and in UK in particular. For instance, according to one research conducted a decade ago "the British Conference Market Trends Survey 2001 estimates that conferences and meetings are worth £7.3 billion annually. Exhibitions and trade fairs are calculated to be worth £2.04 billion annually, excluding the value of business transacted on them. This means that exhibitions are the fifth largest market medium, attracting 11 per cent of media expenditure in the UK (British Tourist Authority, 2006)" (Raj et al, 2008, p.4). Taking into account a steady growth in convention, exhibition and meeting industry for the past several years it can be estimated that the current  size of the market is considerable larger than the figures mentioned above.
However,  UK Event Market Trends Survey conducted by Events industry association Eventia revealed that the net worth of event sector in UK has decreased to GBP 7.2 billion in 2010, down from GBP 8 billion in 2009 (Quainton, 2010). It is important to note that this specific decrease in the event industry in UK is not specific only to UK or only to the event industry and was triggered by the global economic crisis of 2007-2010. In other words, most of the industries suffered considerable decline as a result of the recent global economic crisis and the event industry was only one of them and there are realistic reasons to believe than this decline is only a temporary.
Another survey mentioned by Kirchgeorg (2003) involves 69 million participants attending conferences and congresses in Europe. The research revealed following results for reasons of attendance:
| | |
| --- | --- |
| Criteria | Percentage |
| Image | 50% |
| Good transport links | 44% |
| Tourists attractions | 23% |
| Prices | 18% |
| Charming surroundings | 18% |
| Rest and relaxation | 10% |
| Good shopping opportunities | 9% |
Moreover there have been a range of futuristic researches that aimed to forecast different aspects of the industry. For example, Whiteling (2010) mentions Convention 2020: Future Meetings Experience global online survey that involved 1,125 respondents from 76 countries. The results indicated that the majority (77%) of respondents believed the price of events to be the crucial factor of attendance, while 76% of respondents believed commercial presence to increase significantly by 2020.
Key Event Success Factors from Different Perspectives
As it has been noted "for any event to be truly effective, the vision and philosophy of the event must be shared by all of the team, from key managers, talent and publicist, right through to the stage manager, crew, stewards and cleaners. No matter how big or small, the event team is the face of the event, and each is a contributor to its success or failure" (Bowdin et al, 2006, p.106).
Event success depends on a wide range factors and depends from which perspective the success is being evaluated from: delegate, organizer or the venue. According to one of the respected scholars in the field of events Getz (2000), the main indicator to assess the success of the event from various stakeholder viewpoints directly relate to the economic performance of the event.
Tum (2006) et al indicate that there are four main factors that determine the success of the event from the viewpoint of event organizer:
Detailed planning. Effective planning is considered to be one of the main conditions for a successful event of any type. Because a long list of things can go wrong in an event detailed planning is essential that takes into account even small things that is going to affect the event in one way or the other.
 Analysis. This factor is thought to be part of planning by some PCOs, while others separate them as an individual factor. Nevertheless, analyses involve being clear about aims and objectives of the event and communicating this message to all event stakeholders.
Implementation and delivery. This part of the event can be as short as several hours or even minutes or as long as several days. Short period of time allocated for the delivery of the event of any type creates extra pressure and enhances responsibilities, due to the fact that the event success needs to be ensured at such a short period of time.
Performance evaluation. Although often not duly appreciated, performance evaluation is another important factor for events success because, the quality of future events can be dramatically improved if the performance of a previous one is critically analysed and the mistakes are learned from.
The key factors determining event success from the delegate perspective include how clear and informed the delegates are about the aims and objectives of the event, the quality and content of promotional and informational tools and methods used to attract and inform the delegates, how correctly delegates have been notified about the dates and times of the event etc.
Event success factors can be analysed from the venue perspective as well that can include a wide range of factors like the distance delegates have to travel in order to reach the venue, the quality of the venue building and the furniture inside, the temperature inside the venue, the quality and amount of refreshments provided etc.
Event success factors should be assessed and effectively addressed from organiser, delegate and the venue perspectives in planning stage of any type of event in order to ensure its success.
Key Issues in Internal and External Stakeholder Expectations Management
As in any industry internal and external stakeholder expectations need to be addressed effectively and efficiently in international convention, exhibition and meeting industry in order to achieve success. However, this task presents a range of challenges that need to be overcome.
Event internal stakeholders are client, employees, board members, participants, sponsors, volunteers, shareholders etc, while external shareholders include activist groups, civic groups, committees, community leaders, media investors, philanthropic beneficiaries, public officials, regulatory agencies, sanctioning bodies etc. (Silvers, 2008).
The most common issues in internal stakeholder expectations include dealing with sponsors, volunteers, and participants. Bowdin et el (2006) mention the 'traditional' argument between event organizers and sponsors in a way that sponsors always push for the event to be in a form of a commercial not considering primary aims and objectives of the event, while event organisers have to negotiate with sponsors at the same time not upsetting them.
Event employees and volunteers, on the other hand, have a specific range of expectations that is more or less unique to convention, conferences and special events industry. Specifically, employees and volunteers join conventions, exhibitions, meetings and other range of special events not only motivated by financial incentives, these people are also motivated by the chance of participating in something big and meaningful from the historical perspectives. And event organisers who understand this issue use the situation to attract paid and unpaid employees at lower overall costs.
For instance the organisers of London Olympics 2012 event understand this specific event employee expectation and have addressed the issue in the best possible manner. Specifically, London Olympics 2012 event organisers have devised marketing messages like "12 days crowd management, 12 nights of soar throat. All because so that you can tell your grandchildren that you did the London Olympics and Paralympics games happen" and have displayed these messages in the carriages of London Underground making pay aspect of the work seem to be a secondary issue.
External stakeholder expectations in international convention, exhibition and meeting industry include the promotion of interests of specific groups and depend on the nature and the aims and objectives of the external stakeholder.
For instance various activists groups may try to affect or even prevent some events they feel contradicting the aims and objectives of their groups. Anti-globalisation groups trying to disturb the meetings of G8 world leaders, or "Stop Cruelty to Animals" group trying to disturb fashion shows using animal fur can be mentioned as good examples of external stakeholder expectations. No general recommendations can be given regarding how to deal with the expectations of activists groups because a wide range of factors depend on individual circumstances.
Moreover, media is another significant external stakeholder that has a significant impact on any type of event. Due to the fact that media affect the perception of most of the other external stakeholders, media have significant powers and therefore, the issues of meeting their expectations need to be prioritised. Accordingly, aims and objectives of events need to be clarified to media, and press-conferences need to be organised as well that can also serve in advertising purposes.
Another significant international convention, exhibition and meeting stakeholders are local population and their main expectation is that they do not want their usual lifestyle to be affected as a result of the event. Accordingly, sufficient measures need to be undertaken from event organisers in order to meet this expectation to a realistic degree.
Specific Management Skills Required in Conference, Exhibition and Meeting Industry
Effective management of conferences, exhibition, meetings and other types of special events require specific skills and abilities event managers need to posses. According to Goldblatt (2005) leadership skills are primarily the most necessary skills for successful event managers and this viewpoint is supported by the majority of special event researchers, as well as practitioners.
As it has been noted above one of the most important factors of success in international conference, exhibition and meeting industry is the high level of motivation of the workforce and it has also been revealed that the abundance of resources alone cannot compensate the lack of motivation. Therefore efficient leadership skills are important in this industry, because it is impossible to motivate the workforce without them.
Matthews (2008) offers broader range of skills to be possessed by effective special event managers that include organizational, technical, writing, and speaking abilities, financial acumen, computer skills, ethical and moral grounding, as well as a range of personality traits. All of the above traits can be discussed in a greater detail in order to get the full picture related to the issue.
The necessity of organisational abilities for conference and meeting managers are justified by the fact that although the actual event process may last only for several hours it requires many hours of planning and organisational activities, and compromising on that aspect of the event can compromise the quality of the whole project.
Technical abilities are also necessary for conference and meeting managers in way that without them the overall efficiency can be reduced through the use of inefficient technological items and various decoration and visual aids.
The necessity for good writing skills for conference and event managers goes without saying due to the fact that such type of managers have to be engaged in intensive correspondence with various stakeholders  and any grammatical or otherwise mistakes can justifiably create negative impressions.
Good speaking abilities are necessary for conference and meeting managers as well as other types of managers, because managers have to engage intensively in verbal communication with various stakeholders as well as motivate and influence certain groups.
Financial acumen is necessary for successful international convention, exhibition and meeting managers due to the fact that they have to deal with the range of resources, and create value by selecting and using available resources in a best possible manner, as well as finding new sources of revenues and resources in a cost effective way.
The need for good computer skills for PCO's and other related professionals have become a necessity without which it is not possible for them to be truly professional. This is so because nowadays most of the tasks associated with conference and meeting business practices like budgeting, researching planning, notifying are conducted through specific computer software programs and therefore makes it easy for managers to conduct their duties.
Ethical and moral grounding are required skills for conferences, events and other type of special event professionals in order to convince stakeholders in general, and event delegates in particular about the genuineness of aims and objectives of the event.
Moreover, time management can be identified as a skill of primary importance for conference and meetings managers. Most of the time the timetable for conferences an meetings are identified beforehand up to the minutes in the protocol, and any deviations can create sense of disorganisation and can also compromise the overall success of the event.
Role of Destination Marketing in Conference, Exhibition and Meeting Industry
Destination marketing, as the name implies, relates to the promotion of a specific destination with the aim of attracting visitors there. The term is most used in connection to the tourism industry, but also directly relates to conference, exhibition and meeting industry. Generally, the selection of destination for international conferences, exhibitions and meetings will depend on several factors like the type of the event, budget, aims and objectives etc.
Destination marketing can be undertaken at both local and national levels. Destination marketing at a local level can include the marketing of a specific region, town or city within a country, whereas destination marketing at national level would be the promotion of the whole country as a touristic destination.
For instance Madeira often promoted as a touristic destination is destination marketing at a local level, while the promotion of Portugal in general as a touristic destination is the case of the destination marketing at international level.
"Where a destination marketing system differs from other technologies is that it involves the cooperation of different organizations as stakeholders" (Marshall et al, 2006, p.170).
Convention bureaux is one of the most popular form of destination marketing that is usually formed and financed through collaboration between public and private sector bodies.
The Association of Australian Convention Bureaux (AACB) can be mentioned here that includes 16 city and regional bureau that focus on promoting their specific region as premier Business Events. There are similar organisations in other countries as well the their number is on increase.
Rogers (2007) states that bureaux are established as non-profit organisations and strive to accomplish their strategic marketing role and they are managed by board, at the same time serving as an official 'voice' of the destination they are promoting.
For instance, Visit Britain is a UK public organisation that has a mission statement of "To build the value of tourism to Britain working in partnership with the industry and nations and regions" (Our Strategy, online, 2011). The main objective Visit Britain tries to achieve is the promotion of United Kingdom as a touristic destination.
As it has been noted "destination selling is a challenging but exciting and stimulating occupation. It demands skills that are generic to the selling of any product or service, but it requires additional skills, expertise and information resources, commensurate with the task of selling and promoting a living, changing and constantly evolving entity: a place" (Davidson and Rogers, 2006, p.193).
Conclusion
As a result of the present research it can be argued that there are realistic reasons to believe that the importance of international conventions, exhibitions, meetings and other related special events will increase in the foreseeable future. The rationale behind such a forecast is the fact that the forces of globalisation of increasing, promoting more intensive cooperation between countries and companies. And for these types of cooperation to start and continue there would need to be different types of international conventions, conferences, exhibitions, meetings, and the special events of other types to be organised.
It has also been established in the report that the event success factors depend on the perspectives the success factors are being evaluated whether it is event organiser, delegate or the venue itself. Moreover, both internal and external types of event stakeholders have their expectations that event organisers cannot afford to ignore. Stakeholder expectations are generally derived from their objectives and therefore need to be addressed promptly, as well as effectively.
The report found the leadership skills to be the most important in terms of being possessed by event managers in terms of being possessed by event managers. Further skills found to be necessary include speaking, writing, computer skills and others.
The report also found destination marketing important in conference, exhibition and meeting industry in way that it positively contributes to the development of specific destinations and also can enhance the effectiveness of special events conducted there.
 References
Bowdin, GAJ, Allen, J, O'Toole, W, 2006, Events Management (Second Edition). Oxford: Elsevier, Butterworth Heinemann.
Davidson, R. & Rogers, T, 2006, Marketing Destinations and Venues for Conferences, Conventions and Business Events Butterworth-Heinemann
Getz, D, 2000, "Developing a Research Agenda for the Event Management Field", Events Beyond 2000: Setting the Agenda. Proceedings of Conference on Event Evaluation, Research and Education, Sydney, Edited by Allen, J, Harris, R, Jago, LK & Veal AJ, July 2000.
Kirchgeorg, M, 2003, Trade Show Management, Gabler Verlag
Matthews, D, 2008, "Special Event Production: The Process", Elsevier Ltd
Our Strategy, Visit Britain, Available at: http://www.visitbritain.org/aboutus/ourstrategy/index.aspx  Accessed February, 2, 2011
Raj, R, Walters, P & Rashid, T, 2008, "Events Management: An Integrated and Practical Approach" Sage Publications Ltd
Tum, J, Norton, P, Wright, JN, 2006, "Management of Events Operations", Elsevier
Marshall, S, Taylor, W & Yu, XH, 2006, Encyclopedia of Developing Regional Communities with Information and Communication Technology, Idea Group Inc.
Pike, S, 2008, Destination Marketing: An Integrated Marketing Communication Approach, Butterworth- Heinemann
Rogers, T, 2007, Conferences and Conventions, 2nd edition, Butterworth-Heinemann
Quainton, D, 2010, Eventia Releases Latest Survey on Size of the Event Industry, Available at: http://www.eventmagazine.co.uk/news/980033/Eventia-releases-latest-survey-size-event-industry/  Accessed March 7, 2010.
Silvers, JR, 2008, Risk Management for Meetings and Events, Butterworth-Heinemenn
Whiteling, I, 2010, Analysis Converntion 2020: Early Research Reveals Big Four Events Industry Drivers, Available at: http://meetingsreview.com/news/2010/03/08/Early_research_reveals_big_four_events_industry_drivers  Accessed March 7, 2011
---
---