Benefits and Value of Mobile Phones to Customers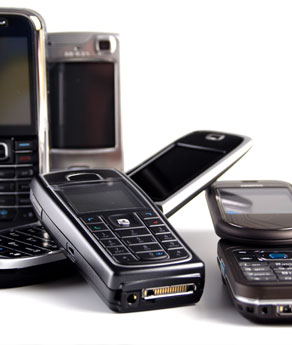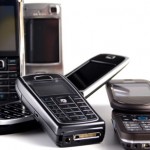 The primary, traditional benefit of mobile phones can be specified as being able to engage in conversation with other people. However, benefits offered by mobile phones have been extended mainly during the past two decades to include communication through texting, recreation through games, taking pictures and videos, browsing internet etc.
The primary benefits of mobile phones that relates to serving as a communication platform, has traditionally facilitated the communication through phone calls and text messaging. However, thanks to the internet browsing capabilities in modern mobile phones, communication can also be facilitated through e-mails, chats and video calls.
Increasing levels of capabilities of advanced mobile phones in terms of taking pictures and videos are causing mobile phones to impose direct competitions to manufacturers of cameras and camcorders. This fact can be pointed to as another substantial benefit of mobile phones.
Moreover, internet browsing capabilities of mobile phones have substantially increased the range of their benefits to offer the possibilities of shopping, reading news, listening to music and watching films online, working with spreadsheets, and even serving as a wallet to purchase products and services offline.
To summarise the point, mobile phones have become an integral part of daily life for most people to such as extent that they cannot imagine their life without this product.
Mobile Phone Value to Customers
Value proposition of mobile phones to customers are significant and this value is associated with serving as an effective communication tool through several mediums such as phone calls, text messages, e-mails and video calls, recreation, making purchases, working etc.
It is important for mobile phone manufacturers to be able to distinguish between customer wants and needs in order to be able to achieve long-term growth. Customer need is associated with specific functional or emotional benefit or the product that customer expects, whereas customer wants represent products, services, functions or capabilities that are not necessary, but customers would like to have.
In terms of mobile phones, being able to make calls would represent a customer need, whereas additional functions and capabilities in a mobile phone such as browsing internet, and taking photos and videos may be explained as customer wants. However, it is not a general rule and additional functions and capabilities of mobile phones listed above may represent a need, not a want for certain types of customers.
Mobile phone manufacturers need to be able to increasing the value proposition of their products to customers by addressing customer needs, as well as, increasing ranges of customer wants. In other words, it compulsory of mobile phones to address customer needs in order to survive in the market, and its ability to address customer wants is going to contribute to its success in the market.
Mobile Phone Benefits and Value Changes over Time
Benefits and value of mobile phones have changed over time and this change still continues. Specifically, benefits and value of mobile phones have steadily progressed during the last several decades and this benefit and value has had a positive correlation with the level of dependency of population on mobile phones.
It has been stated that "the purpose of strategy is to make a business fit into its environment" (Campbell et al., 2012, p.1). Accordingly, mobile phone manufacturers have been directing their corporate strategies towards increasing benefits and value of their products in a continuous manner.
Initially only as a communication tool via phone calls and text messages, value and benefits of mobile phones have been gradually expanded to offer the possibilities of playing games, taking pictures and videos, browsing internet, purchasing items, working etc.
Mobile phone benefit and value changes also relate to its use as a money making platform increasing numbers of individual and organisational entities. In other words, nowadays increasing numbers of individual and organisational entities are successfully exploring the opportunities of generating cash through developing mobile applications to be downloaded for a fee and producing content that contains advertisements.
Although mobile phones already cater for a wide range of needs, the integration of this product into personal and professional lives of people may further intensify in the future.
References 
Campbell, D., Stonehouse, G. & Houston, B. (2012) "Business Strategy" 2nd edition, Routledge
---
---