Value chain analysis is an analytical framework that can be used to identify business activities that can create value and competitive advantage to the business. Figure 1 below illustrates the essence of value chain analysis.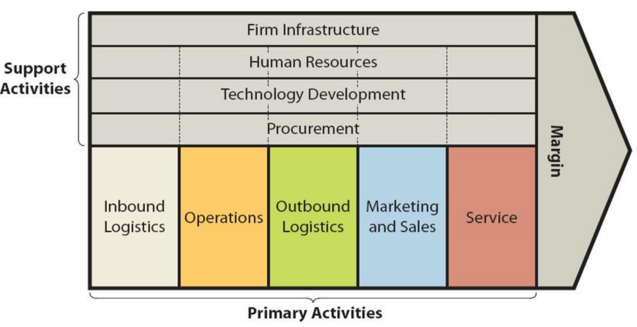 Figure 1 BMW Value chain analysis
Primary Activities
Inbound logistics
BMW Group has around 13,000 suppliers located internationally[1]. BMW adds value in its inbound logistics primary activity via minimizing transportation costs and sourcing the raw materials of the highest quality. As it is illustrated in Figure 2 below, the company purchases most of its raw materials from Germany (42.6%) and Eastern Europe (19.7%). This is because the majority of manufacturing and assembly units are based in Germany and Europe and the company purchases from trusted suppliers in close proximity in order to reduce the costs of logistics and ensure an undisputed supply.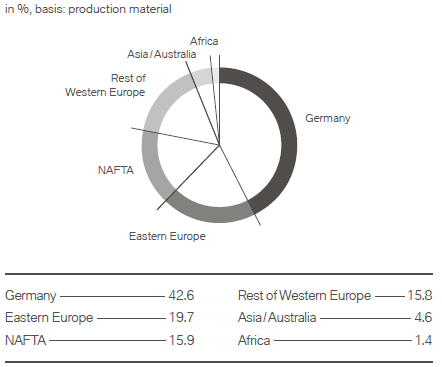 Figure 2 Regional mix of BMW purchase volumes[2]
Operations
BMW Group is divided into the following four business segments:
Automotive. In 2015, this segment generated the gross profit margin of 17.7 per cent.
Motorcycles. Gross profit margin in motorcycles segment in 2015 amounted to 22.5 per cent.
Financial Services. This segment deals with providing credit financing and leasing for BMW Group brand cars and motorcycles to retail customers. Gross profit margin in financial services segment equalled to 13.3 per cent in 2015.
Other Entities. In 2015, this segment generated EUR 211 million profit before tax, which is EUR 57 million higher than the previous year.
BMW runs a complex manufacturing network in 30 sites in 14 countries[3]. The company opened its latest engine plant in Shenyang, China in January 2016. In terms of sales BMW Group is represented in more than 150 countries worldwide.
BMW Group adds value to its operations primary activity mainly via the use of robotics technologies to a considerable extent. For example, "robots work with a door sealant that keeps sound and water out of the car. The goal of this implantation is not to replace human workers, but to help them in their daily tasks"[4]. Moreover, as part of the most recent developments, BMW Group is testing a number of autonomous vehicles on its factory floors as part of an automation drive that is expected to help cut costs by 5% per vehicle annually.[5]
Outbound logistics
BMW Group global distribution network comprises about 3,310 BMW, 1,550 MINI and 140 Rolls-Royce dealerships. In China alone, around 60 BMW dealerships were opened in 2015. The dealership and agency network for BMWi comprises about 950 locations.[6] In total, about 63.1 per cent of new vehicles are transported out of manufacturing plants by rail.[7] BMW Group exercises three patterns of vehicle distribution from the assembly line to the final user (see Figure 3 below).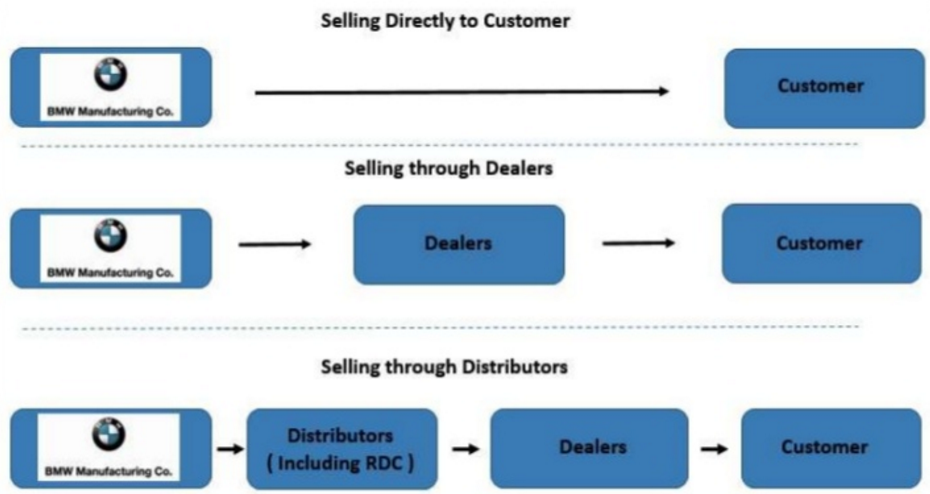 Figure 3 Group vehicles distribution mechanism
Marketing and sales.
Traditionally, print and media advertising represented the main element of the marketing communication mix extensively used by BMW Group. However, during the past several years the company has been successfully adapting social media as an efficient marketing platform in terms of cost-effectiveness and a channel to reach out to global audiences in a short period of time.
Accordingly, social media and viral marketing can be specified as the main sources of value for marketing and sales primary activity. Moreover, BMW Group regularly benefits from product placement marketing strategy in popular movies and shows, as it was the case with the promotion of BMW MINI Cooper in The Italian Job (2003), as well as, James Bond and Mission Impossible franchises.
Service.
Exceptional quality of service in general and the post-sale service in particular is one of the core sources of BMW Group competitive advantage.   BMW and MINI brands are members of The Institute of Customer Service[8] and BMW UK has been recognized as the "New Car Retailer of the Year" by JKC for "outstanding customer service and business performance during 2015"[9]. BMW Group introduces innovations and improvements in its provision of the customer services in a regular manner. For example, "Mobile Sales Advisor" sales channel has meanwhile become an integral component of the BMW i sales model in seven markets[10]…
BMW Group Report contains a detailed discussion of BMW Value Chain Analysis. The report also illustrates the application of the major analytical strategic frameworks in business studies such as SWOT, PESTEL, Porter's Five Forces and McKinsey 7S Model on BMW Group. Moreover, the report contains analysis of BMW Group marketing strategy, leadership and organizational structure and discusses the issues of corporate social responsibility.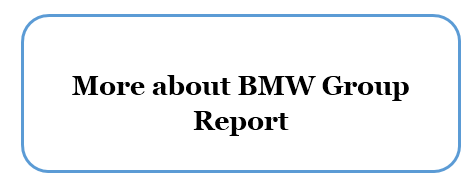 [1] Sustainable Value Report (2015)
[2] Annual Report (2015)
[3] Annual Report (2015)
[4] Belanger-Barrette, M. (2014). "Top 5 Robotic Applications in the Automotive Industry" Robotiq, Available at: http://blog.robotiq.com/bid/69722/Top-5-Robotic-Applications-in-the-Automotive-Industry
[5] Hogg, R. (2016) "BMW Tests Autonomous Vehicles in Factories to Move Parts" Automotive Logistics, Available at: http://automotivelogistics.media/news/bmw-tests-autonomous-vehicles-in-factories
[6] Annual Report (2015) BMW Group
[7] Annual Report (2015) BMW Group
[8] How one week helped BMW and MINI spread premium customer service (2016) The Institute of Customer Service, Available at: https://www.instituteofcustomerservice.com/membership/case-studies/how-one-week-helped-bmw-and-mini-spread-premium-customer-service
[9] BMW UK 2015 New Car Retailer of the Year (2016) Available at: http://www.jkcbmw.co.uk/news/2016/february/2015-bmw-new-car-retailer-ot-the-year/
[10] Annual Report (2015) BMW Group
---
---