British Airways 7Ps of Marketing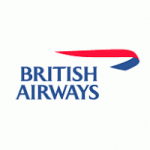 British Airways 7Ps of marketing integrates important elements of the marketing mix that need to be addressed by marketing managers taking into account taking into account the characteristics of the target customer segment. The most important elements of the marketing mix that consists of product, place, price, promotion, process, people and physical evidence. In January 2015 British Airways announced that "will split its marketing department and bring the unit closer to its commercial operations as part of a major restructure".[1]
Product. British Airways offers airline services of a premium segment. A high level of service customization and the abundance of choice is one of the core advantages of the airline's competitive advantage. For example, in the World Traveller cabin, customers can choose from a wide range of  Taste of the Far East', 'Gourmet Dining', 'Taste of Britain', 'Great British Breakfast', 'Healthy Choice' and 'Vegetarian Kitchen'.[2]
Moreover, the airline's service provision is associated with a high level of digitization and an extensive integration of information technology. For example, in 2015 British Airways launched its app for the Apple watch. A simple swipe opens the British Airways app, which was re-designed to fit the Apple Watch screen. It then displays a summary of the customer's next flight, the flight number, route, departure time, flight status, a countdown to the departure time and the weather at the destination.[3]
Place. British Airways flies to more than 400 destinations worldwide and it has the greatest presence in Heathrow, Gatwick and London City airports. British Airways utilizes online sales channel to sell its tickets and air tickers can also be purchased offline via sales agents and other intermediaries. The range of sales support measures offered by the airline include the possibility to hold flights and the price for up to 72 hours after the booking.
Price. British Airways pricing strategy can be described as differentiation. Accordingly, the airline charges higher prices for its services compared to the budget airlines and its services are perceived to be associated with higher quality. The company also uses promotional and geographical pricing strategies in an occasional manner. British Airways pricing strategy also integrates a discount structure, where Executive Club members are offered reward flights on selected destinations…
British Airways Report contains a detailed discussion of British Airways 7Ps of marketing along with a detailed analysis of British Airways marketing strategy. The report also illustrates the application of the major analytical strategic frameworks in business studies such as SWOT, PESTEL, Porter's Five Forces, Value Chain analysis and McKinsey 7S Model on British Airways. Moreover, the report contains analysis of British Airways leadership and organizational structure and discusses the issues of corporate social responsibility.

[1] Ghosh, S. (2015) "British Airways splits marketing department in major reshuffle" Campaign, Available at: http://www.campaignlive.co.uk/article/1330124/british-airways-splits-marketing-department-major-reshuffle?src_site=marketingmagazine#
[2] Annual Reports and Accounts (2015) British Airways
[3] Annual Reports and Accounts (2015) British Airways
---
---