British Airways Leadership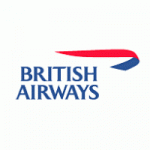 British Airways leadership reports to International Airline Group (IAG), its parent company that also owns Aer Lingus, Iberia and Vueling. The Leadership Team is made up of the Executive Directors and other key management personnel and is responsible for the day-today running of the Group and discharging managerial responsibility. British Airways Chairman and Chief Executive Keith Williams was replaced by Vueling's Chairman and CEO, Alex Cruz in April 2016[1]. British Airways Board of Directors comprises 10 members and each director overseas a specific aspect of the business.
IAG Chief Executive Officer Willie Walsh has previously served as British Airways CEO and he had the greatest impact on the airline than any other CEO before or after him up to date. Once nicknamed as 'Slasher Walsh' for his relentless drive to cut costs, Willie Walsh was also known for his uncompromising stance in dealing with unions.[2]
Currently, IAG leader is in a controversial dispute with the government over the lack of runways in Heathrow airport. Mr Walsh has threatened that "if the government continues to dither over a new runway, then I'll move my business elsewhere"[3]. Moreover, British Airways leadership is faced with a complex set of challenges that include intensifying level of competition from budget airlines, increasing uncertainty in the business environment and the threat of terrorist attacks. The range of initiatives implemented or being considered by British Airways leadership to address these issues include the following:
Starting charging for meals in economy class on short-haul flights[4]
Reducing the scope of expansion plans following attacks in Brussels in April 2016
British Airways Report constitutes a comprehensive analysis of British Airways business strategy. The report illustrates the application of the major analytical strategic frameworks in business studies such as SWOT, PESTEL, Porter's Five Forces, Value Chain analysis and McKinsey 7S Model on British Airways. Moreover, the report contains analyses of British Airways marketing strategy and discusses the issues of corporate social responsibility.

[1] Annual Corporate Governance Report (2015) International Airline Group
[2] Young, S. & Bryan, V. (2016) "No retreat for 'Slasher Walsh'- IAG airline boss to keep cutting costs" Reuters, Available at: http://uk.reuters.com/article/uk-iag-walsh-idUKKCN0V908O
[3] Pratley, N. (2015) "Willie Walsh's threats over Heathrow runway dithering is just hot air" The Guardian, Available at: https://www.theguardian.com/business/nils-pratley-on-finance/2015/dec/15/willie-walsh-british-airways-heathrow-airport-runway
[4] Topham, G. (2016) "British Airways considers ditching free food in economy class" The Guardian, Available at: https://www.theguardian.com/business/2016/may/16/british-airways-food-economy-class-short-haul
---
---