British Airways Marketing Communication Mix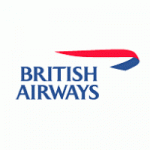 British Airways marketing communication mix integrates the elements of print and media advertising, sales promotions, events and experiences, public relations and direct marketing in the manners discussed below.
Advertising
British Airways uses print and media advertising as an important part of its marketing strategy. In one of the most notable cases, in January 5, 2016, the airline took over all of the advertising space in popular Time Out London travel magazine as part of an ambitious marketing campaign.[1] British Airways television ads are marked with appeal to basic and important human emotions such as love, kindness and excitement. For example, 'Fuelled by Love' video clip advertisement directed by Neeraj Ghaywan tells the tale of Helena Flynn, a flight attendant who falls in love with India. "The ad is full of small moments of human kindness—from helping an old woman put on her socks to inviting a stewardess in a strange land into your home and heart"[2]
Importantly, British Airways also sells its own advertising space on its online and offline platforms.  The airline's online advertising platform is its official website ba.com, whereas offline advertising platforms include traveller boarding passes and advertising spaces in 54 British Airways lounges worldwide.
Moreover, viral marketing is being increasingly integrated into British Airways marketing strategy. The airline frequently taps into the sentimentality of many expatriates' desires to visit their faraway homelands and families[3]. Successful viral marketing campaigns 'Visit Mum' and 'The Welcome of Home' can be mentioned to justify this point.
Sales Promotion
British Airways uses sales promotions during festive seasons and other occasions. Specifically, the airline uses the following forms of sales promotions:
1. Money off coupons. Various vendors, travel companies and websites such as retailmenot.com, coupons.com, couponcabin.com and fyvor.com offer discount coupons for British Airways travel tickets. However, British Airways does not offer coupons directly from its official website.
2. Competitions are used by the airline occasionally to allow participants to win free trips to selected destinations. For example, a campaign 'Inspire Us' offered a chance to win a European trip for two for helping the company to reinvent the humdrum holiday snap as something unique and fabulous.[4]
3. Point of sale materials such as posters, display stands and banners are used intensively by British Airways in airports and other locations.
4. Loyalty programs represent additional sales promotion technique used extensively by British Airways. The airline offers various loyalty incentives to one world®airline's frequent flyer programme participants and British Airways Ececutive Club members.
 British Airways Report contains more detailed discussion of British Airways marketing communication mix and marketing strategy. The report also illustrates the application of the major analytical strategic frameworks in business studies such as SWOT, PESTEL, Porter's Five Forces, Value Chain analysis and McKinsey 7S Model on British Airways. Moreover, the report contains analysis of British Airways leadership and organizational structure and discusses the issues of corporate social responsibility.

[1] Degun, G. (2016) "British Airways lands ads in Time Out London takeover" Campaign, Available at: http://www.campaignlive.co.uk/article/british-airways-lands-ads-time-london-takeover/1378194#zebR5ZERFP1BUU24.99
[2] Cullers, R. (2016) "Ad of the Day: A Kind, Curious British Airways Flight Attendant Falls in Love With India" AdWeek, Available at: http://www.adweek.com/news/advertising-branding/ad-day-kind-curious-british-airways-flight-attendant-falls-love-india-169453
[3] Hall, S. (2014) "British Airways Follows 'Visit Mum' Viral Success With #WelcomeOfHome Social Contest" Marketing Land, Available at: http://marketingland.com/british-airways-follows-visit-mum-viral-success-welcomeofhome-social-contest-107365
[4] British Airways (2016) Available at: http://inspire-us.britishairways.com/
---
---