British Airways Organizational Structure
Organizational structure of a business determines the manners of which the primary objective of profit maximization is achieved. More specifically, organizational structure is the reflection of roles and tasks of employees and the scope of their contribution to the achievement of organizational objectives.
British Airways is a part of International Airline Group (IAG). Along with British Airways, AIG also owns Iberia, Vueling and Aer Lingus and the airline group has the following structure: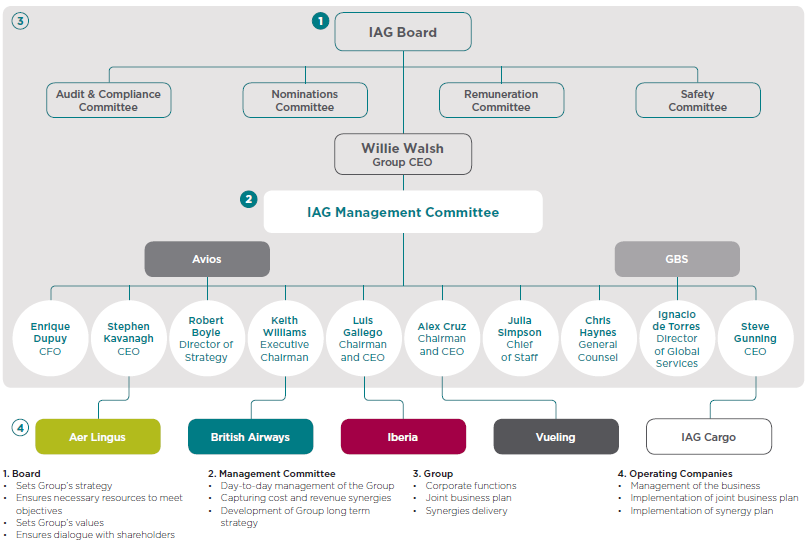 Figure 1 IAG management structure
British Airways organizational structure was subjected to certain changes early in 2015. The company announced it would split its marketing team with part of the team joining the commercial department and the other forming a new customer experience team, which focuses solely on the travel experience.[1] Such a pattern of restructuring is a clear attempt to place marketing at the forefront of airline's business strategy.
The latest pattern of British Airways organizational structure before Alex Cruz took over as the new CEO from Keith Williams in April 2016 as illustrated in Figure 2 below: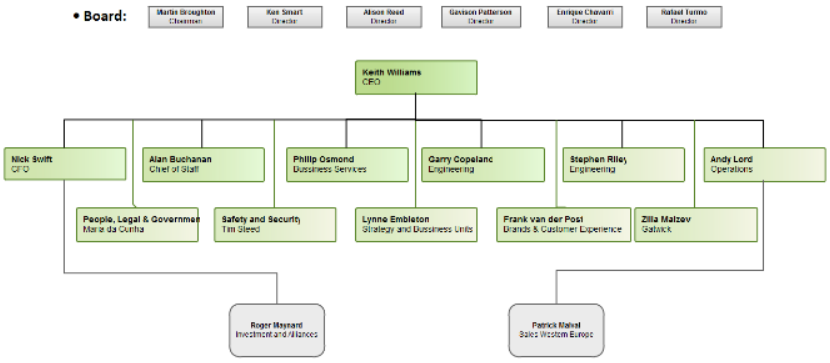 Figure 2 British Airways organizational structure
It can be argued that British Airways organizational structure may be subjected to certain changes in the foreseeable future to reflect strategic changes to be introduced by the new CEO Alex Cruz. Specifically, "the consensus at IAG is that Cruz has done a good job at Barcelona-based Vueling, fending off budget rivals like Ryanair and EasyJet on routes around Europe"[2] and this is one of the reasons he has been appointed to lead British Airways. Accordingly, one can expect Alex Cruz will cost-cutting measures that may involve de-layering of British Airways organizational structure.
British Airways Report comprises a comprehensive analysis of British Airways. The report illustrates the application of the major analytical strategic frameworks in business studies such as SWOT, PESTEL, Porter's Five Forces, Value Chain analysis and McKinsey 7S Model on British Airways. Moreover, the report contains analyses of British Airways marketing strategy and discusses the issues of corporate social responsibility.

[1] Allison, I. (2015) "Should we worry about Vueling's awful complaints record as BA switches to Cruz control?" International Business Times, Available at: http://webcache.googleusercontent.com/search?q=cache:yr4zouB2b18J:www.ibtimes.co.uk/should-we-worry-about-vuelings-awful-complaints-record-ba-switches-cruz-control-1527558+&cd=1&hl=en&ct=clnk
[2]Bylykbashi, K. (2015) "BA's restructure puts marketing at the forefront of its business strategy" Marketing Week, Available at: https://www.marketingweek.com/2015/01/22/bas-restructure-puts-marketing-at-the-forefront-of-its-business-strategy/
---
---