British Airways Segmentation, Targeting and Positioning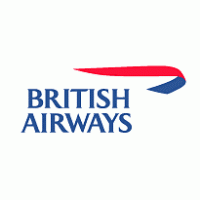 British Airways segmentation, targeting and positioning refer to ways in which the airline company identifies certain individuals among the general public to offer their service packages. Segmentation involves dividing population into groups according to certain characteristics, whereas targeting implies choosing specific groups identified as a result of segmentation to sell products. Positioning refers to the selection of the marketing mix the most suitable for the target customer segment.
British Airways follows multi-segment concentration marketing strategy by offering four different service packages to different customer segments. Specifically, British Airways targets different customer segments for its four levels of services: economy, premium economy, executive and first class.
The following table illustrates segmentation, targeting and positioning of each category of British Airways services:
Segmentation bases

Target segment
Economy class
Premium Economy
Executive Club
First Class
 

Geographic

Region

Domestic flights in UK

Europe and international flights

Selected international flights
Europe and international flights
Selected international flights
Density
Urban & rural
Urban & rural
Urban
Urban
 

 

 

 

 

Demographic

 

Age
Kids, teenagers, middle-aged, old-aged
Teenagers, middle-aged
Middle-aged, old-aged
Middle-aged, old-aged
Gender
Male, female
Income
Low
Middle
High
High
Occupation
Students, salaried
Students, salaried
Businessmen

Professionals

Businessmen

Professionals

Education
High school

Bachelor's

Technical

Bachelor's

Master's

Business schools

Master's

Business schools

Social status
Low, middle
Low, middle
High
High
Family size
Joint families
Nuclear families
Nuclear families
Newly married
Psychographic
Lifestyle
Moderate-orientated
Moderate-orientated
Achievement-oriented
Achievement-oriented
Personality
Easygoing
Easygoing
Determined
Ambitious
 

 

 

Behavioural

Occasions
Regular travel
Vacations
Business trips
Honeymoon

Business trips

Benefits sought
Affordability
Value
Luxury

Convenience

Luxury
User status
Regular traveller
Regular traveller
First timer, Regular traveller
First timer, Regular traveller
Attitude
Indifferent
Indifferent positive
Positive enthusiastic
Enthusiastic
 

Travel and tourism industry base

Customer expectations
Low
Medium
High
High
Customer image
Neutral
Neutral to positive
Positive
Highly positive
Trip descriptors
Regular trip

Recreational
Business
Business

Honeymoon
British Airways Segmentation, Targeting and Positioning
Appropriate market segmentation, effective targeting and attractive positioning are critical success factors for any business because no product and service can be equally valued by all members of population due to the differences amongst population members in many levels.
In order to achieve long-term growth, it is important for British Airways to be concentrating on enhancing value perception of its services by present and perspective customers within target segment. Service value perception can be effectively increased by British Airways top-level and marketing management by maintaining strategic customer relationships in relation to all segments and application of creativity and innovation to many business processes.
British Airways Report constitutes a comprehensive analysis of marketing strategy and business strategy of the airline company. The report illustrates the application of the major analytical strategic frameworks in business studies such as SWOT, PESTEL, Porter's Five Forces, Value Chain analysis and McKinsey 7S Model on British Airways. Moreover, the report contains analysis of British Airways's leadership and organizational structure and discusses the issues of corporate social responsibility.

---
---