Cycles of Failure and Cycles of Success and their Implications on Service Profit Chain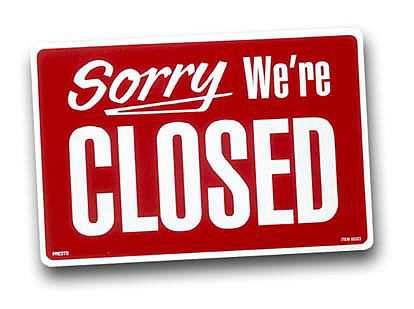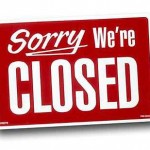 Cycles of Failure and Cycles of Success and their Implications on Service Profit Chain. This article outlines the key drivers of success for service organisations exploring issues in the works of Schlesinger and Heskett (1991) "Breaking the Cycle of Failure in Services". The implications of these issues on the Service Profit Chain are analysed in the report using the case of The Savoy hotel and a range of other service organisations.
Key Success Drivers for Service Organisations
A service organisation can be defined as "two or more people are engaged in a systematic effort to provide services to a customer, the objective being to serve a customer" (Wright and Race, 2004, p.4).
Characteristics used to distinguish between manufacturing and service operations include tangible and intangible nature of output, consumption of output, nature of work, degree of customer contact, customer participation in conversion, and measurement of performance (Mishra, 2009).
It has to be stressed that "the ability to manage skills and resources more effectively and efficiently was always the critical driver of success for any service organisation" (Magilo et al., 2010, p.438). Moreover, due to the specific characteristics of service organisations as described above, the role of human resources and personal interaction with customers is greater in service organisations compared to manufacturing businesses. Accordingly, the levels of employee skills and capabilities can be justly specified as crucial success factor for service organisations.
Service organisations like Savoy hotel have traditionally relied on consistent quality as a key success driver, whereas for other organisations such as investment banks such JP Morgan effectively micromanaging the corporate culture has proved to be a significant driver for success.
Generally, additional success drivers relevant to most types of service organisations include effective leadership, establishing strategic relationships with customers, creativity and others (Forgas et al., 2008).
Cycles of Failure and Cycles of Success and their Implications on Service Profit Chain
The terms 'Cycles of Success' and 'Cycles of Failure' in relation to service operations management has been coined by Schlesinger and Heskett (1991) and they represent two opposing patterns in dealing with front-line staff in service organisations.
Cycles of Failure: Reasons and Consequences
The 'Cycle of Failure' denotes a situation in a service organisation where employee turnover is high and the level of employee morale is low due to uncompetitive compensation they receive, inefficiencies associated with workplace and job design and a range of other reasons. It is referred to as a cycle because no proactive approach is taken by managers in such organisations to improve the situation, and therefore the scenario tends to repeat for new employees.
Figure 1 The Cycle of Failure
 Source: Schlesinger and Heskett (1991)
Some managers in organisations experiencing the 'Cycle of Failure' are aware of the negative impact high level of employee turnover causes the business. However, they fail to improve the situation largely due to their assumptions about the labour pool, attitudes and biases about the technology, availability of excuses, preference for short-term gains, and not knowing the real cost of damage caused by the "Cycle of Failure' (Schlesinger and Heskett, 1991)
Nevertheless, "the consequences of this cost-containment strategy include stressed employees who are forced to carry a heavier workload and/or disgruntled employees who feel underpaid and unappreciated" (Levoy and Levoy, 2007, p.263).
There are many real life case studies where neglecting the "Cycle of Failure' has contributed to the bankruptcy of the firm. For instance, it can be convincingly argued that poor level of customer services along with lack of clear market positioning strategy were the main reasons behind one of the top UK brands, Woolworth becoming a history.
Moreover, the list of service organisations that have failed to address the "Cycle of Failure' in an appropriate manner resulting in their collapse during the global financial crisis of 2008-2010 include UK tour operators XL Leisure and Silverjet.
Breaking the Cycle of Failure in Services: Cycle of Success
It is possible for service organisations to break free from the "Cycle of Failure'. This would involve the adoption of an opposite stance known as the "Cycle of Success". The compulsory condition for the "Cycle of Success" is to increase the level of satisfaction of internal customers through various measures and initiatives.
Figure 2 The Cycle of Success
Source: Schlesinger and Heskett (1991)
Moreover, a critical analysis of service-profit chain with the aims of identifying and utilising opportunities for improvement plays an integral role in entering this cycle. The service-profit chain "consists of all activities involved in the direct link between an organisation's service providers and customers or clients" (Schermerhorn, 2011, p.468). To put it simply, service profit chain includes all the links in service operations that has impact on the level of customer satisfaction.
However, the initial point to focus on is enhancing the internal service quality i.e. investing in employee skills and capabilities, as well as motivating them, and this will increase the external service value though increasing the levels of customer satisfaction and loyalty (Heskett et al., 2008).
This approach is fully adopted at Savoy hotel that has three members of staff for every guest and each member of staff receives adequate amount of training and development in addition to competitive pay with benefits (Peternoser, 2011, online).
Another successful service organisation – KPMG audit, tax, and advisory services company motivates its employees through assigning them with challenging tasks along with salaries of well above the industry average, and accordingly the company has been ranked second on Universum's  2011 index of 'The World's Most Attractive Employers' (KPMG, 2012).
Importance of Integrated Approach to Service Operations
Adoption of an integrated approach to service operations involves being guided by the brand value proposition in dealing with various business processes. In relation to service design specifically, it can be stated that  "just as quality management should be an integration of service marketing, operations and human resources management, service design should be seen as a total process combining functions and adopting a certain approach" (Williams and Buswell, 2003, p.95).
In other words, when following an integrated approach to service, managers attempt to integrate various business processes according to the brand value. Importantly, various dimensions of customer experience need to be integrated in a systematic manner (Goodman, 2009).
The importance of adopting an integrated approach can be explained in a way that it provides a common focus for individual elements of service associated with the brand value and contributes to better communication of brand value (Doyle, 2008). In Savoy hotel in particular, the brand value of quality and elegance is evident in communication with the brand at all levels. This principle has been effectively cultivated to an extent that customers pay as much as £10,000 per night for some rooms (Paternoster, 2011).
The integrated approach to service operations is achieved at Esporta health clubs by developing a service culture appreciated by customers and ensuring that this culture is shared by all members of the workforce. Specifically, Esporta brand value is associated with being fit and enjoying life, and accordingly, it has been ensured through integrated approach to service operations that the facilities are free of charge for members of staff and they can be perceived as role models in terms of being fit.
Conclusions and Recommendations
The article has identified the key drivers of success for service organisations to include effective job designs associated with interesting and challenging tasks, employee motivation with the use of effective combination of tangible and intangible tools, fostering appropriate organisational culture etc.
In today's fiercely competitive global marketplace remaining within the 'Cycle of Failure' might be the way to go out of the business, and thus organisational managers need to adopt a proactive approach in terms of breaking the cycle of failure through increasing the level of investment on the most valuable resource organisations possess – human resources. Importantly, investment in human resources is not limited to financial investment, rather organisational managers have to make effort to utilise a range of intangible motivational tools such as formal and informal appreciation of contribution, appraisals, focusing on team development etc.
This article has identified the achievement of integration of approaches to be of a paramount importance. Accordingly, organisational managers are recommended to apply this principle in practice that can be done through identifying the nature of target customer expectations, developing relevant brand value proposal, promoting relevant culture within the organisation, and integrating various aspects of service to communicate the brand value proposal and achieve customer satisfaction.
To summarise, customer satisfaction contributes to customer loyalty in service organisations and achieving customer loyalty is on of the basic conditions of achieving long-term growth. However, in business in general, and for service organisations in particular the achievement of customer satisfaction is impossible when internal customers are dissatisfied. Therefore, it is important for organisational managers at all levels to understand that internal customer satisfaction is indisputable condition of business survival.
References
Doyle, P. (2008) "Value-based Marketing: Marketing Strategies for Corporate Growth and Shareholder Value" John Wiley & Sons
Forgas, J. P., Dunn, E., & Granland, S. (2008). "Are you being served . . . ? An unobtrusive experiment of affective influences on helping in a department store". European Journal of Social Psychology, 38, 333–342
Goodman, J.A. (2009) "Strategic Customer Service", AMACOM
Heskett, J.L., Jones, T.O., Loveman, G.W., Sasser, W.E. & Schlesinger, L.A. (2008) "Putting the Service-Profit Chain to Work" Harvard Business Review, July-August 2008, pp. 118-128
Levoy, B. & Levoy, R.P. (2007) "222 Secrets of Hiring, Managing, and Retaining Great Employees in Healthcare Practices" Jones and Bartlett Learning
Magilo, P.P., Kieliszewski, C.A. & Spohrer, J.C. (2010) "Handbook of Service Science" Springer
Mishra, D.K. (2009) "Operations Management: Critical Perspectives on Business" Global India Publications
Paternoster, L. (2011) "What the butler says" Institute of Customer Service, Available at: http://www.instituteofcustomerservice.com/5976-7648/What-the-butler-says.html  Accessed May 01, 2012
Schermerhorn, J.R. Jr. (2011) "Introduction to Management" 11th edition, John Wiley & Sons
Schlesinger, L.A. & Heskett, L.A. (1991) "Breaking the Cycle of Failure in Services" Sloan Management Review, Spring 32:3, p.17
Williams, C. & Buswell, J. (2003) "Service Quality in Leisure and Tourism" CABI
Wright, J.N. & Race, P. (2004) "The Management of Service Operations" Cengage Learning
---
---