Dell Corporate Social Responsibility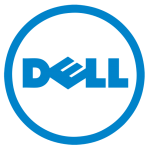 Dell acknowledges the importance of being perceived as socially responsible and unlike many other companies of its size and the sphere of operations, the company maintains a positon of Vice President for Corporate Responsibility.
Dell has been acknowledged as the most ethical company for 2014 and 2015 by Ethisphere Institute. The company developed The Legacy of Goods 2020 Plan and its annual CSR report is update on the achievement of this plan. The Legacy of Goods 2020 comprises 21 ambitious long-term goals.  Dell releases Supplier Responsibility Progress Report annually and it includes the details of CSR programs and initiatives engaged by the company. Table 3 below illustrates highlights from the latest report for 2014:
Categories of CSR activities
DELL Performance
Educating and empowering workers
Dell has been included in the list of '100 Best Companies To Work For' by Working Mother AwardThe level of employee satisfaction assessed within the scope of Tell Dell global survey reached 80% in FY2015. This is an increase of 2% compared to the previous year

Dell gained more than 33 awards globally during FY2015 for being an employer of choice

The volume of hiring from university by Dell amounted to 24% of all external hires during the FY2015

By the end of FY2015 about 25% of eligible employees entered Dell's flexible work programs

Engagement in employee resource groups was increased from 14% in FY2014 to 18% in FY2015

In FY15, 86% of newly promoted people leaders enrolled Dell's Foundations of Leadership training program

Environmenta) energy consumption

b) water consumption

c) recycling

 

 

d) CO2 emissions

Within the scope of its Plant a Tree program, Dell has planted 678,000 trees. An estimated 463,180 tons of carbon has been sequestered thanks to this programAccording to Dell, its products consume 30% less energy compared to industry average

During  FY2015 water consumption decreased by 1% at facilities operated by Dell that are located in water-stressed regions

Since 2008 Dell has become the world's largest tech recycler, recycling 635 million kg of used electronics

Dell's waste diversion rate in FY2015 was about 85% and the company used more than 11.7 million pounds of post-consumer recycled plastics in its products for a cumulative total of 21.9 million pounds used since the start of FY14.

In FY 2015 Dell has increased greenhouse gas emissions from combined facilities and logistics operations by 2.6 percent compared to FY14. Nevertheless, the company has reduced combined emissions by 7.1 percent since our baseline year of FY13

Supporting local  communities
In FY15, 66% of Dell employees engaged in at least one volunteer activity through online tracking system, compared to 57 percent in the previous year
Gender equality and minorities
Women's Entrepreneur Network initiated by Dell aims to unite female business owners
Other initiatives
Dell makes its cardboard box from wheat straws and during 2014 the company saved USD 53.3 million via sustainable packaging658,000 disadvantaged children have been supported by Dell in 2014
Figures taken from Annual Report (2015) and an annual update on our 2020 Legacy of Good Plan
Criticism of Dell's CSR programs and initiatives is given in Dell Inc. Report. The report also contains an application of SWOT, PESTEL, Porter's Five Forces and Value-Chain Analyses on Dell.  Moreover, Dell's marketing strategy is analyzed in this report in a detailed manner.
---
---