E- shopping Advantages for Supermarkets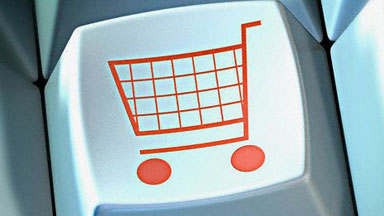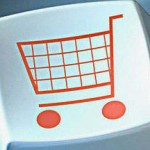 The process of being able to buy and sell over the internet is known as electronic commerce. In the case of the food shopping online we have the business to the consumer (B2C) process. The 'global figure for online sales of food and drinks is estimated between US$20 bn and US$30 bn' (www.companiesandmarkets.com).
The online grocery retailing markets currently dominated by the UK and the US estimated at 75% of the world total in 2009. On the other hand online and internet activities only make up 1.5% of the global retail grocery market.
For main food shopping, various influences determine the actions of customers. These include travel choices which are likely to be influenced by having to carry heavy bags, as well as the closeness of the retail store. 'According to Procter & Gamble, traditional in-store shoppers who pick, pack, and deliver their own products now save the industry approximately 13 percent of the total cost of sales'
For e-grocers, the more deliveries in a specified area, the lower the costs per delivery. But despite its impressive figures and growth, online retailing only accounts for 3% of sales of the total UK grocery sector, making it a niche channel in the broader context. (Mintel 2009) In addition, food and groceries remain far behind non-food items where online retailing market is concerned, with consumers using the internet most frequently for booking holidays, downloading music, as well as accommodation.
The supermarket home delivery service was initially sparked in the late 1990s when Iceland (the frozen food retailer) launched its delivery only service where customers had to select the products in store, but a delivery van would then deliver the items.Icelandwas soon emulated by others on the industry: The likes of Tesco, Asda and Sainsbury's began to offer online ordering and home delivery of groceries for a charge and they were closely followed by the online (only) food retailer Ocado.
The advantage to have this service is that it allows the grocery retailer to monitor the shopping patterns of their customers allowing them to advertise particular specific products to particular customers based on their previous choices in the shopping basket. There are also websites that offer to compare prices across the board. But evidently this can be tiresome and cumbersome to check on prices for a shopping trolley. With three out of five (61%) online grocery shoppers using more than one online store for their food shopping but half (49%) would like to try other supermarket websites, but many are put off by the perceived effort involved. (IGD 2010)
Online Shopping 2009, published by international grocery analysts IGD, also found that 30% of online grocery shoppers purchase less often than once a month, 24% intend to try an alternative online supermarket in three next three months, and 25% would like to but are put off by the effort involved, whilst 34% expect to shop in a variety of outlets, including online, in the next 5-10 years (compared to 27% in 2007) A further 34% expect to only shop in a supermarket for everything, and 7% expect to shop just online for food and groceries'. (IGD 2010)
---
---