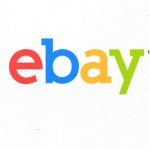 eBay 7Ps of marketing covers seven elements of the marketing mix – product, place, price, promotion, process, people and physical evidence. The company's Advertising expense totalled USD1.0 billion, USD1.0 billion and USD844 million for the years ended December 31, 2015, 2014 and 2013, respectively[1]
Product
While eBay was once an auction site selling vintage items, today 80% of the items sold on eBay are new, and at any given time it has more than 800 million live listings[2] eBay services are divided into the following three platforms:
Marketplace refers to an online marketplace available at ebay.com
StubHub represents a platform to purchase tickets to the games, concerts and theatre shows and to sell tickets.
Classifieds platforms include a collection of brands such as Mobile.de, Kijiji, Gumtree, Marktplaats, eBay Classifieds and others
eBay commits to systematic investments to develop new products and services. Capitalized internal use and platform development costs were USD136 million and USD144 million in 2015 and 2014, respectively[3]
Place
Being an e-commerce business and an online platform, eBay services can be used from any part of the globe given the following two conditions are met:
Customers have access to the internet
Customers have access to PayPal and other payment methods allowed by eBay
People from 190 markets buy from eBay and it has been acknowledged as Top 10 global retail brand[4] The company's website at www.ebay.com  and eBay app are the major sales channels for the business. The popularity of eBay app as sales channel has been consistently increasing and it has been downloaded more than 326 million times[5]
The time of delivery of products represents a major point of competition between online stores and this also relates to the place element of the marketing mix. The time of delivery varies according to the nature of the product, physical location of sellers and buyers and set of other factors. eBay and Amazon offer the fastest delivery time in the global marketplace of online retail and this has contributed to their leadership roles.  eBay Classifieds, however, has certain geographical restrictions in a way that only consumers based on the USA can use its services.
Price
eBay pricing strategy can be classified as cost leadership. Accordingly, eBay charges sellers on its platforms competitive prices with the aim of retaining them for the long-term perspective. There are multiple payment plans for private sellers such as ad insertion fees, final value fees, shop subscription fees and others.[6]
Generally, eBay offers two pricing options to buyers and sellers on its platforms:
Fixed price format on ebay.com allows buyers and sellers to close transactions at a predetermined price set by the seller
Auction-style format allows a seller to select a minimum price for opening bids. For auction style format the minimum price set by sellers start from USD 0.01. eBay charges sellers USD 3 for listing of a product offered priced up to USD 149.99.
The pricing strategy of products offered on eBay is determined by respective sellers. Pricing strategies used by sellers on eBay include penetration pricing, economy pricing, price skimming, psychological pricing, captive pricing, promotional pricing and others.
Shipping costs is an additional aspect of the price element of marketing mix for online sellers such as eBay. eBay's expensive costs of shipping for certain products alienates some customers. For example, on eBay a cell phone cover can cost USD 1.99 and the shipping cost of the product can amount to USD 10.99. This causes the loss of customers to Amazon due to Amazon's standard shipping costs.[7]
eBay Inc. Report contains a detailed discussion of eBay 7Ps of marketing along with a detailed analysis of eBay's marketing strategy. The report also illustrates the application of the major analytical strategic frameworks in business studies such as SWOT, PESTEL, Porter's Five Forces, Value Chain analysis and McKinsey 7S Model on eBay. Moreover, the report contains analysis of eBay's leadership and organizational structure and discusses the issues of corporate social responsibility.

[1] Annual Report (2015) eBay Inc.
[2] Annual Report (2015) eBay Inc.
[3] Annual Report (2015) eBay Inc.
[4] Our Company (2016) eBay, Available at: https://www.ebayinc.com/our-company/who-we-are/
[5] Our Company (2016) eBay, Available at: https://www.ebayinc.com/our-company/who-we-are/
[6] Seller Centre (2016) eBay, Available at: http://sellercentre.ebay.co.uk/introduction-ebay-fees
[7] McGrath, S. (n.d.) "Selling on eBay and Amazon – 9 Points of Comparison", Available at: http://www.skipmcgrath.com/articles/amazon-vs-ebay.shtml
---
---