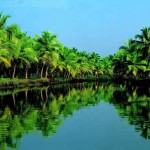 Brands operating ecotourism services can be divided into two categories: brands offering ecotourism services as the only type of service and brands that offer ecotourism along with alternative types of tourism.
Communication and branding are critical success factors for new product development. However, communication and branding efforts directed towards ecotourism can be vastly different compared to communication and branding efforts associated with many other products and services due to a set of unique aspects of ecotourism.
Usually, ecotourism brands position their services as nature related tourism. Major ecotourism brands aim to target their customer segment though communicating their marketing message via various channels. Generally, profile of ecotourists in Europe can be described as middle-age to elderly experienced travellers who are opinion leaders with high education and within higher income bracket (Global Ecotourism Factsheet, 2006).
Major ecotourism tour operators in the UK targeting this customers segment include Travel Corporation, Thomas Cook Group plc, TUI Travel plc, Acromas Holidays ltd, Trailfinders Ltd, Holidaybreak Ltd, Portman Travel Ltd and others.
The most popular ecotourism destinations include Annapurna area in Nepal, Mayan sites in Belize, Galapagos Islands, Kenya, Australia, Peru, Brazil, South Africa and others.
Competition in Ecotourism
Competition in ecotourism is intense with tour operators if various sizes competing with each-other. According to the World Tourism Organisation (WTO) the number of international tourist arrivals exceeded one billion in 2012, and it is forecasted to reach 1.8 billion mark by the year of 2030.
| | | |
| --- | --- | --- |
| Company name | Number of outlets | % share of outlets |
| Thomas Cook | 777 | 19.0 |
| CGL | 360 | 8.8 |
| Midlands | 102 | 2.5 |
| TUI | 866 | 21.2 |
| Flight Centre | 90 | 2.2 |
| Bath Travel | 65 | 1.6 |
| STA Travel | 51 | 1.2 |
| Hays Travel | 44 | 1.1 |
| CGL managed services and franchises | 40 | 1.0 |
| Other ABTA outlets | 1385 | 33.9 |
| Non-ABTA outlets | 267 | 6.5 |
Travel agencies in the UK as of March 2011
Source: Great Britain Competition Commission (2011)
It has to be specified that leading travel agencies listed above offer a wide range of tourism services such as leisure tourism, business tourism, sports tourism, medical tourism, food tourism, and religious tourism along with ecotourism.
Marketing process in general, and innovation in marketing process in particular plays significant role on the level of success of tour operators listed above, as well as, any other private sector organisation in other industries.
This fact is acknowledged by many leading tour operators such as Thomas Cook, TUI, STA Travel and others. For example, the post of Innovation Executive has been introduced at Thomas Cook with the main responsibilities of introducing elements of innovation in marketing processes and other organisational processes.
Importance of Competitive Advantage in Ecotourism
Competitive advantage is a type of advantage possessed by a firm over competition that allows the firm to generate greater amount of revenues compared to competition.
Businesses gain competitive advantage mainly through offering products and services for lower prices or offering products and services of premium quality. Additional sources of competitive advantage may include effective distribution channels, organisational culture, innovative design, highly capable and creative human resources and others.
Adoption of product or service differentiation strategy, as opposite to cost advantage strategy assists the brand in terms of breaking free of commodisation of the same product of service category. Commodisation of products and services relates to the situation where there are minor or no differences between products and services belonging to the same category, and price has been adopted as the sole source of competitive advantage.
However, the level of relevance of commodisation of services to ecotourism is minimum due to the fact that each ecotourism destination has its unique features and characteristics that are relied upon to contribute to the competitive advantage of the destination and information about these unique features and characteristics are integrated within the marketing communication message.
Being certified by The International Ecotourism Society is one of the main competitive advantages to be possessed by tourism organisations. Specifically, it has been noted that "The EcoCertification application document lists 'competitive advantage in marketing' as the first of six benefits to operators" (Crabtree, 2007, p.451).
Ecotourism operators adopt expertise, price, offering wide range of holiday options etc. as sources of competitive advantage. For example, UK based BAOBAB travel associates its competitive advantage with the extensive knowledge about places and culture of Africa and its strategic cooperation with local government and organisations. Focusing upon the ranges and strengths of competitive advantages in an efficient way has positive implications on long-term growth prospects of tour operators.
References 
Crabtree, A. (2007) "Quality Assurance and Certification in Ecotourism" CABI
Global Ecotourism Fact Sheet (2006) The International Ecotourism Society
---
---