Facebook Inc. 7Ps of Marketing: Competitive Advantage Based on Place and Price Elements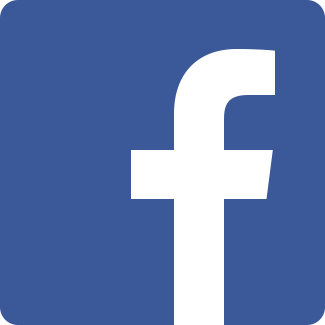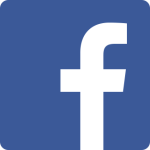 Facebook Inc. 7Ps of marketing mix explains the role of seven important elements of the marketing mix in achieving the primary objective of the business, i.e. profit maximization. These seven elements are product, place, price, promotion, process, people and physical evidence.
Product.
Facebook Inc. product portfolio includes the following:
Facebook. A website and mobile application that enables users to connect, share, discover, and communicate with each other on mobile devices and personal computers.
Instagram. A mobile application that enables people to take photos or videos, customize them with filter effects, and share them with friends and followers in a photo feed or send them directly to friends.
Messenger. A messaging application available for mobile and web on a variety of platforms and devices.
WhatsApp. A fast, simple and reliable mobile messaging application that is used by people around the world and is available on a variety of mobile platforms.
Oculus. Oculus virtual reality technology and content platform power products that allow people to enter a completely immersive and interactive environment to play games, consume content, and connect with others.
Except Oculus virtual reality gears, all of the products offered by Facebook Inc. are intangible in nature and they are upgraded by the company in a regular basis and the use of Facebook products and services requires minimum IT skills.
Place. Facebook Inc. is an e-commerce business without physical stores and   physical customer service offices.  An access to Facebook products and services are subject to the following three conditions:
Access to a desktop computer, laptop, tablet or a smartphone
Access to internet via desktop computer, laptop, tablet or a smartphone
Being located in a country where Facebook is not banned. There are few countries such as China, Iran, and North Korea, where access to Facebook is restricted due to political reasons.
The company has offices or data centres in more than 30 countries around the world five support offices and more than 35 sales offices around the globe[1]
Price.  Facebook has two sources of revenues – advertising and payments and other fees.
Advertising revenue is generated by displaying ad products on the Facebook properties, including its mobile applications, and third-party affiliated websites or mobile applications. For 2015, 2014, and 2013, advertising accounted for 95%, 92% and 89%, respectively, of the company's revenues.[2]
Facebook pricing strategy for its advertising service is unique in a way that the company allows businesses to advertise on its platforms with a budget as little as EUR 5 per day. Customers are given the opportunity to set daily or lifetime budgets for advertisements and they have a total control over the advertisements in terms of choosing the appropriate audience and editing or stopping the budget at any time.
Payments and other fees. The company facilitates payments from customers purchasing virtual and digital goods from its developers. Facebook charges the developer a processing fee for the provision of this service.  Payments and other fees constitute only a small fraction of Facebook's total revenues. Facebook uses product line pricing, optional product pricing and geographical pricing strategies in relation to payments and other fees…
Facebook Inc. Report contains a detailed discussion of Facebook Inc. 7Ps of marketing along with a detailed analysis of Facebook's marketing strategy. The report also illustrates the application of the major analytical strategic frameworks in business studies such as SWOT, PESTEL, Porter's Five Forces, Value Chain analysis and McKinsey 7S Model on Facebook Inc. Moreover, the report contains analysis of Facebook's leadership and organizational structure and discusses the issues of corporate social responsibility.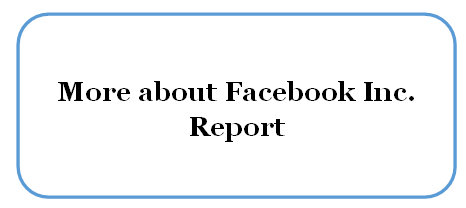 [1] Annual Report (2015) Facebook Inc.
[2] Annual Report (2015) Facebook Inc.
---
---