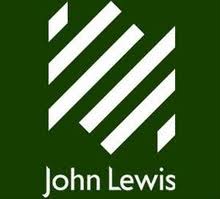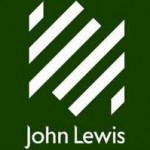 John Lewis Partnership plc is UK partnership company that owns 37 John Lewis department stores, and 277 Waitrose supermarkets across the UK and a set of other businesses. The partnership employs 81,000 permanent staff that is referred to as Partners, who contribute to the annual gross sales of over £8.7 billion (About Us, 2012, online).
Dedicated to the vision of its founder John Spedan Lewis 'to create a company dedicated to the happiness of the staff through their worthwhile and satisfying employment in a successful business, John Lewis has been able to provide all its Partners with 18% bonus on their share profit for the financial year of 2010/2011 at a total cost of £194.5m. (Annual Reports and Account, 2011)
It is important to note that "John Lewis's strategy is remarkably clear and straightforward: partners should gain satisfaction from their works and status; customers should be recruited for the long term and profit is essential to enable growth and returns to all" (Isles, 2010, p.120). This strategy has enabled the company to charge customers premium prices for products and services it offers.
John Lewis Environmental Trends Analysis
The necessity for John Lewis to engage in international market expansion is justified by following factors and environmental trends:
1.      Retail market saturation in UK. Retail market in UK is becoming highly saturated (Perrey and Spillecke, 2011) and this situation makes long-term growth prospects for John Lewis in local market obscure. Therefore, engagement in international market expansion is an appropriate strategy to be adopted by senior level management in current situation.
2.      Attractive opportunities in Chine market. China is being perceived by many as a rapidly emerging superpower. Moreover, it has been estimated that "sales of luxury goods in the country reached 212 billion yuan in 2010 and probably grew 25 to 30 percent in 2011, with new customers accounting for more than 60 percent of the purchases" (Roseman, 2012, online). This can be viewed as a signal for demand in Chinese market for products and services offered by John Lewis.
Analysis of Chinese Market
Chinese marketplace is different from UK market in a number of ways due to fundamental cultural differences, long history of centrally-planned economic system in the country and a range of other reasons. This directly affects behaviour of Chinese consumers that is marked with such values as, social statues, preservation of face, and value of relationships (Yu, 2008).
Moreover, it has been stated that "country attractiveness has been measured using market size, market growth rate, number and type of competitors, and governmental regulation, as well as, economic and political stability" (Czinkota and Ronkainen, 2007, p.197).
Analysing from this perspective, it has to be mentioned that retail sales in China has reached $1.8 trillion in 2009, an increase of 15.5% on the previous year, and household spending on clothing, healthcare, transportation, and telecom services have more than doubled between the period of 2001 and 2008 (Lu, 2010).
John Lewis Product and Branding Strategy Options for Chinese Market
The following strategic product and branding options are available to John Lewis department stores in entering Chinese market:
a)      Relying on traditional John Lewis business strategy in entering Chinese market. Traditional John Lewis business strategy involves targeting high earners and offering them high quality products and services for premium prices.
b)      Introducing some modifications on John Lewis traditional business strategy for Chinese market. Traditional John Lewis business strategy described above can also be modified to include product ranges offered to members of population belonging to medium class.
c)      Developing an alternative business strategy for Chinese market. Alternatively, a brand new business strategy can be developed by John Lewis management for Chinese market.
Recommendations
Recommendations formulated to John Lewis in terms of addressing the risks and challenges specified above and maximising chances for success in Chinese market can be summarised into the following four points:
First, comprehensive market segmentation has to be made by geography, income and consumer habits prior to the launch of operations. China is a vast country with the area of more than 9.5 million square kilometres and has more than 1.3 billion population (Infrplease, 2012, online). Accordingly, comprehensive market segmentation has to be made by geography, income and consumer habits in order to identify areas where additional John Lewis department stores can be opened in addition to Beijing and Shanghai.
Second, the level of cross-cultural knowledge of John Lewis employees needs to be increased. Operating in a foreign marketplace can be likened to walking in a minefield due to potential for significant issues likely to be caused by cultural misunderstanding (Keith, 2011). John Lewis management is recommended to ensure that all members of workforce to be sent to China possess adequate level of knowledge about cultural characteristics of Chinese consumers.
Third, John Lewis is recommended to be employing local workforce in its department store in China. Employing local workforce in various departments in general, and customer service positions in particular is an effective approach John Lewis is recommended to adopt. This would assist in gaining knowledge and competency in local market, at the same time positively contributing to John Lewis brand image.
Fourth, John Lewis performance in Chinese market needs to be closely monitored. Regular and rigorous performance monitoring each quarter by strategic level management would allow the management to detect any inefficiencies in its strategy in a timely manner and introduce necessary modifications to the strategy accordingly.
References
About Us. (2012) John Lewis Partnership. Available at: http://www.johnlewispartnership.co.uk/about.html  Accessed April 21, 2012
Annual Reports and Account (2011) John Lewis Partnerships
China (2012) Infoplease, Available at: http://www.infoplease.com/ipa/A0107411.html?pageno=1  Accessed April 23, 2012
Czinkota, M.R. & Ronkainen, I.A. (2007) "International Marketing" Cengage Learning
Greene, C.L. (2011) "Entrepreneurship: Ideas in Action" Cengage Learning
Han, J., Liu, R. & Zhang, J. (2011) "Globalisation and Wage Inequality: Evidence from Urban China"
Hill, C.W. (2004) "Global Business Today", International Edition, McGraw-Hill
Hill, C.W. (2010) "International Business" McGraw-Hill
Hutchinson, T.W., Macy, A. & Allen, P. (2009) "Record Label Marketing"
Isles, N. (2010) "The Good Work Guide: How to Make Organisations Fairer and More Effective" Earthscan
Keith, K.D. (2011) "Cross-Cultural Psychology: Contemporary Themes and Perspectives", John Wiley & Sons
Kotler P. and Keller K.L (2009) Marketing Management (13th edn). Pearson Education International, Prentice Hall
Lamb, C.W., Hair, J.F. & McDaniel, C. (2010) "Marketing", 10th edition, Cengage Learning
Lu, S. (2010) "Understanding China's Retail Market" China Business Review, Available at: https://www.chinabusinessreview.com/public/1005/lu.html  Accessed April 22, 2012
Perrey, J & Spillecke, D. (2011) "Retail Marketing and Branding: A Definitive Guide to Maximising ROI" John Wiley & Sons
Pride, W.M, Hughes, R.J & Kapoor, J.R. (2011) "Business", 11th edition, Cengage Learning
Sinkovics, R.R & Ghauri, P.N. (2009) "New Challenges to International Marketing" Emerald Group Publishing
Roseman, A. (2012) "Chinese Consumers Embrace Luxury Amid Global Gloom" Proactive Investor, Available at: http://www.proactiveinvestors.co.uk/columns/china-weekly-bulletin/8538/chinese-consumers-embrace-luxury-rural-urban-income-gaps-narrow-the-year-of-the-dragon-and-more-8538.html  Accessed April 21, 2012
Smith, P.R. (2003) "Great Answers to Tough Marketing Questions" Kogan Page
Tobin, J. & Braziel, L. (2008) "Social Media is a Cocktail Party" Blackwell Publishing
Yu, K. (2008) "Globalisation and Changes in China's Governance" Koninklijke Brill NV
Zhuang, G., Herndon, N.C. & Zhou, J.N. (2003) "The Transforming Structure of Cometition in China's Retail Industry" Journal of Marketing Channels, Vol. 11(1)
---
---