Microsoft Leadership: A New Era for Multinational Technology Company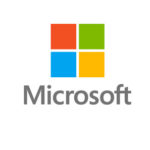 Co-founder of the company, Bill Gates was at the helm of Microsoft leadership since its inception in 1972 until 2000, when Steve Ballmer succeeded him as CEO. While Steve Job's leadership was rightly regarded as successful, Steve Ballmer was pointed to as the worst CEO of a large publicly traded American company in 2012 by Forbes. This viewpoint is shared by many business analysts and practitioners. It has been noted that Microsoft peaked at USD 60/share in 2000, just as Mr. Ballmer took the reins.  By 2002 it had fallen into the USD 20s, and has only rarely made it back to USD30s value, until Ballmer's replacement by Satya  Nadella as CEO in 2014.[1]
Currently, Microsoft leadership team comprises 21 members led by CEO Satya Nadella.  Specifically, there are 12 executive vice presidents responsible for various critical directions and aspects of the business, along with chief technology officer, chief legal officer and CEO of LinkedIn. Microsoft Board of Directors comprises 14 members, who are experienced senior leaders across a range of industries.
Microsoft leadership practices are based on the following principles:
1. Focus on organizational culture. Leadership style exercised by Satya Nadella places a great emphasis on developing and maintaining the right type of organizational culture. Specifically, the leader of the tech giant cultivates the integration 'learn-it-all', rather than 'know-it-all' mentality into Microsoft organizational culture.
2. Efficiency and practicality. Microsoft leadership at the most senior level has been praised for being practical and CEO Satya Nadella told employees "to stop wasting their times at pointless meetings"[2].
3. Regular coordination of efforts across the departments and groups. CEO Satya Nadella has 8-hour meeting with his leadership team every month and he runs 4-hour meetings other three weeks.[3] These meetings involve performance review of top executives on the basis of dashboards and integration of activities according to the overall business strategy.
4. Unrestricted path to leadership within the company. It is not unusual at Microsoft for team members to step into leadership roles even if they weren't already on that path. For example, "employees from the hack team that created Learning Tools for OneNote are now overseeing the product's market expansion"[4]
Moreover, Nadella is an acknowledged and effective business leader, who can attain focus to solve complex problems, knows how to give his team confidence and he announced his mission to transform Microsoft organizational culture to infuse the values of innovation.
Microsoft Corporation Report contains a full analysis of Microsoft leadership. The report illustrates the application of the major analytical strategic frameworks in business studies such as SWOT, PESTEL, Porter's Five Forces, Value Chain analysis, Ansoff Matrix and McKinsey 7S Model on Microsoft. Moreover, the report contains analyses of Microsoft business strategy, organizational structure and organizational culture. The report also comprises discussions of Microsoft marketing strategy, ecosystem and addresses issues of corporate social responsibility.

[1] Hartung, A. (2012) "Oops! Five CEOs Who Should Have Already Been Fired (Cisco, GE, WalMart, Sears, Microsoft)" Available at: https://www.forbes.com/sites/adamhartung/2012/05/12/oops-5-ceos-that-should-have-already-been-fired-cisco-ge-walmart-sears-microsoft/3/#fdf3148783df
[2] Yarow, J. (2015) "Microsoft's CEO is telling employees to skip pointless meetings" Business Insider, Available at: http://www.businessinsider.com/microsofts-ceo-is-telling-employees-to-skip-meetings-2015-2
[3] Lebowitz, S. (2015) "The CEO of Microsoft has an 8-hour meeting with his leadership team every month" Business Insider, Available at: http://www.businessinsider.com/how-microsoft-ceo-satya-nadella-runs-meetings-2015-10
[4] Dweck, C. & Hogan, K. (2016) "How Microsoft Uses a Growth Mindset to Develop Leaders" Harvard Business Review, Available at: https://hbr.org/2016/10/how-microsoft-uses-a-growth-mindset-to-develop-leaders
---
---