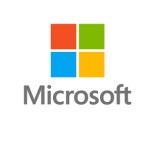 Microsoft marketing mix (Microsoft 7Ps of marketing) comprises elements of the marketing mix that consists of product, place, price, promotion, process, people and physical evidence. The multinational technology company manipulates with elements of the marketing mix according to its marketing strategy, as a part of its business strategy.
Product
The majority of Microsoft's products relate to productivity and business processes and to support digital work and life of customers. Microsoft builds the platforms upon which others build digital platforms. Some of Microsoft products are clear leaders in the global marketplace. For example, more than 70 million people use Office 365 commercial every single month and Windows 10 is now active on more than 400 million devices around the world and over 197 billion hours of usage.[1] In general Windows has been installed in more than 1 billion devices around the globe[2]
Dynamics 365 is another popular product that empowers business users with built-in insights and intelligence, accessed from within the business applications they're working on – cloud-based apps like field service, sales, finance, and operations. Dynamics 365 has a strong base of nearly 10 million monthly paid seats, up more than 20 percent year-over-year.[3]
Generally, Microsoft products and services can be divided into three broad categories as illustrated in table below:
Category
Products and services
Productivity and Business Processes
Office 365, SharePoint, Skype for Business, Outlook.com, OneDrive, Dynamics ERP products, Dynamics CRM on-premises, Dynamics CRM Online
Intelligent Cloud
Server products and cloud services, including SQL Server, Windows Server, Visual Studio, System Center, and related CALs, as well as Azure

Enterprise Services, including Premier Support Services and Microsoft Consulting Services

More Personal Computing
Windows

Devices, including Microsoft Surface ("Surface"), phones, and PC accessories.

Gaming, including Xbox hardware; Xbox Live, Search advertising.
Microsoft product categories and products
Place
Microsoft sells its products and services through the following three channels:
1. Official website: www.microsoftstore.com/store. Microsoft online store is a convenient platform where customers can choose products and services according to categories such as Devices, Software & Apps, Games & Entertainment etc. The website also includes information about special deals in relation to specific products or special dates and occasions.
2. Microsoft stores. There are 116 Microsoft stores worldwide: 106 stores in the USA, 8 stores in Canada, 1 store in Australia and 1 store in Puerto Rico. Similar to Apple Store, in Microsoft stores customers have an opportunity to use products helpful 'technical advisers' in stores are happy to assist.
3. Authorised distributors. Distributors and resellers of Microsoft products and services include retail outlets, such as Wal-Mart, Dixons, and Microsoft retail stores, as well as, license solutions partners ("LSPs"), web agencies, and developers and others.
Price 
In 2014 Microsoft pricing strategy was subjected to a major change. Instead of charging companies for software on a per-device basis, it started to price subscriptions and licenses based on who actually uses them. Microsoft also emulated Apple's strategy of free operating system updates with the Windows 10 release.[4]
Freemium pricing represents an important element of Microsoft pricing strategy. For example, "Skype VoIP product is free for consumers but enterprises have to pay to use it for business purposes. The principal is still the same though – get people using the product as consumers, and then rely on them to drive its adoption in the workplace"[5]. Additional pricing strategies used by Microsoft at various extends include penetration pricing, price skimming, psychological pricing and promotional pricing strategies.
Microsoft Corporation Report contains a full analysis of Microsoft marketing mix (Microsoft 7Ps of marketing) and Microsoft marketing strategy in general. The report illustrates the application of the major analytical strategic frameworks in business studies such as SWOT, PESTEL, Porter's Five Forces, Value Chain analysis and McKinsey 7S Model on Microsoft. Moreover, the report contains analyses of Microsoft leadership, organizational structure and organizational culture. The report also comprises discussions of Microsoft business strategy and addresses issues of corporate social responsibility.
[1] Annual Report (2016) Microsoft Corporation
[2] Annual Report (2016) Microsoft Corporation
[3] Annual Report (2016) Microsoft Corporation
[4] Clancy, H. (2015) "Why Microsoft's 'buy only what you use' pricing strategy is a big deal" Fortune, Available at: http://fortune.com/2015/02/04/microsoft-buy-what-you-use/
[5] Rubens, P. (2016) "Why Microsoft continues to embrace the freemium model" CIO, Available at: http://www.cio.com/article/3029322/software/why-microsoft-continues-to-embrace-the-freemium-model.html