Reflective Essay Sample: Marketing Design & Innovation: mobile phones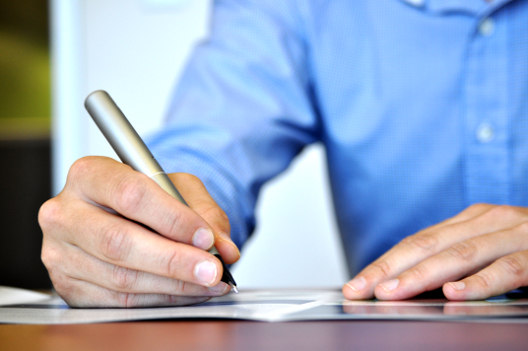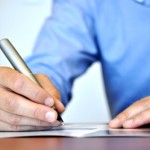 Attendance of the module and completion of the report has deepened the level of my knowledge in a number of areas. First of all, I learned about the importance of branding from practical and theoretical viewpoints. Moreover, I learned about the potential contribution of effective product design and innovation in products design and its key features in successful branding.
During the research process for the report I gained an in-depth knowledge about all stages of the designing process of products and services. I feel very optimistic about applicability of this knowledge in practice in the future as a manager. My knowledge has also increased in the areas of patenting, trademarks and protection of intellectual property.
Studying a set of case studies from IMSS has helped me to learn about the types current global trends and assess their implications on businesses within the settings of real life business situations.
The module and assessment gave me some ideas about innovation and design. Before attending the module and completing the assessment I thought of design as a static issue and did not duly understand its highly dynamic character. However, thanks to effective teaching method of the tutor, adequate materials and individual learning efforts, now I do understand that product design needs to be perceived as an integral component of new product development efforts and design needs to be based on appropriate integration of simplicity and convenience.
Moreover, central idea of the module has been associated with innovation in product design and functionality as a source of competitive advantage and I have obtained an in-depth knowledge about the value of innovation in product design and functionality to be used in the future during my career.
The role of branding and effective marketing communication is another area of knowledge that I have gained through attending the module and completing this assessment. Now I understand that developing innovative product design is not sufficient in terms of ensuring the success of the product in the marketplace. Information about the product design and other competitive advantages of the product needs to be communicated to customers using a set of marketing communication channels such as internet, television, newspapers, radio, word-of-mouth etc.
I have faced some difficulties when dealing with assessment for the module i.e. preparing the report. These difficulties were primarily associated with expanding the points in order to provide comprehensive answers to the questions asked. For example, according to the report requirements I needed to write about the benefits and value derived by the clients or customers and recipients of the product, in my case mobile phones. While I could answer this question in a few sentences, the answer for this specific question needed to be about thousand words, according to the overall word requirement for the report and mark allocation.
This difficulty has been addressed through expanding the scope of discussions in the report when answering the questions to include additional points and supporting arguments with examples, however not deviating from the topic.
Moreover, finding relevant secondary data in order to back up arguments with valid references proved to be a challenge as well. I could find many books covering the topics of innovation, design and branding in general. However, I found it difficult to find books that addressed the same topics within the settings of mobile phone manufacturing in particular.
This particular challenge has been dealt with in a way that general discussions about innovation, design and branding have been referenced with books, whereas articles published on reliable sources online have been used in order to reference discussions related to mobile phones in particular.
I have gained certain benefits for the future thanks to approaching the module seriously and dealing with the assessment in an appropriate manner. First of all, I have improved my literature review and data analysis skills and these skills are highly transferable to be used in the future to analyse business data from critical viewpoint and extract needed information to be used in decision-making.
Moreover, I have chosen business consultancy as my career prospects after the completion of my full-time studies. The area of business consultancy is closely associated with writing reports to customers and in the future I need to develop clear and effective writing style in order to become a senor executive in business consultancy according to my career objectives. Form this perspective, module assessment has played an instrumental role in terms of positively contributing to the quality of my writing skills.
The experience of evaluation of mobile phones as a product from various perspectives within the scope of this report has changed my stance towards mobile phones in a personal level. Specifically, by the end of the report the level of my awareness about positive and negative aspects of owing and using mobile phones has been significantly increased.
Now I do appreciate in a greater extent that mobile phones can make our personal and professional lives much more comfortable through facilitating voice, written and video communication, recreation through games, taking pictures and videos, browsing internet etc.
At the same time, mobile phones can prove to be a cause of certain issues such as addiction, loss of freedom, intrusion of privacy and procrastination. Accordingly, each individual needs to take a proactive approach in terms of taking advantage of a wide range of benefits offered by mobile phones, and at the same time attempting to avoid or at least to minimise negative impacts of mobile phones discussed above.
---
---