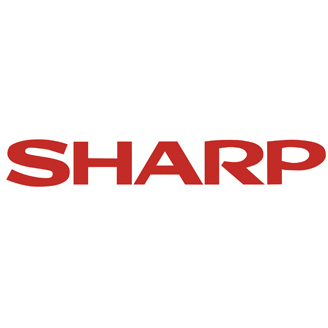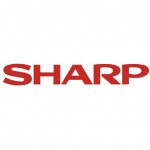 SWOT analysis is considered to be one of the most effective analytical tools used assess strengths, weaknesses, opportunities and threats associated with a business (Klein, 2007). The following table represents tushe summary of the SWOT analysis conducted for Sharp Corporation.
Strengths:

Diversified product portfolio
Constant focus on research and development
Strong brand
Wide international market presence

 

Weaknesses:

Sluggish performance in key products such as PCs
Heavy reliance on Japanese market
Lack of scale of operations

Opportunities:

Increasing demand for technology
Expansion into new emerging markets
Growing mobile phones market in Asia

 

Threats:

Intense competition
Availability of cheaper alternatives
Growing environmental concern
Strengths
According to Johnson and Scholas (2006) diversification of product portfolio is important as it protects company against risk of exposure in any particular line of business. Therefore, Sharp is a relatively strong in this area as it has a diversified product portfolio. The company manufactures wide range of consumer electronics, home appliances, and audio-video and communication equipments. Moreover, by entering into electronic components market as manufacturer and supplier the company has balanced its consumer oriented business.
Sharp has a strong international market presence as well as well-recognised brand. The company has more than 20 subsidiaries operating in over 25 countries across Europe, North America and Asia. The expansion of international market presence has allowed the company to reduce its reliance on Japanese market.  In 2010, the revenue from international sales accounted for 39% of company's total revenues (Datamonitor, 2010).
Weaknesses
Although Sharp's international market presence has increased significantly in recent years, the fact that more than 60% of company's sales account for Japanese market indicates that company is heavily dependant on Japanese market exposing its large proportion of operations to market risks in Japan.
Compared to its competitors such as Sony and Toshiba, Sharp's scale of operations is a relatively small in terms of revenue. The lack of scale may reduce bargaining power of the company and considering the competitiveness of consumer electronics market this can be a significant disadvantage (Kotler and Keller, 2009).
The decline in sales of key elements such as PCs is another area for concern. Revenues from Japan decreased by 4%, while contribution from Europe and America declined by 12,7% and 27,8% in 2010 (Datamonitor, 2010). Mintzberg et al (2002) state the reduced profit margins on key market segments may affect company's overall financial position.
Opportunities
Due to growing demand for consumer electronics, PCs and home appliances from first-time buyers from emerging economies such as China, India, Brazil and Russia the global electronic market has been growing steadily. This presents Sharp potential opportunity to explore these new emerging markets and expand its international market share and presence.
Moreover, the growth of mobile market in Asia Pacific region, the world's largest mobile phone market which accounts for more than 40% of global phone market, is another huge opportunity for the company considering its strong market presence in Asian mobile phone market (Datamonitor, 2010).
Threats
Without doubt, the major threat for the company is that intense competition it faces from its competitors as companies such as Sony, Samsung and Toshiba have competitive advantage over the Sharp in terms of scale of operations and international market presence. Moreover, the emergence of Apple as a market leader in mobile phone and personal tablet market further increased the competition.  Therefore, Lancaster et al (2002) argue that increased competition can result in reduced profit margins and declined revenues which in turn could harm the company's business.
In addition, the growing concern for global environment could pose another threat for the company's business increasing number of governments introducing regulations and rules requiring companies to reduce use of raw materials, the consumption of energy and omission in manufacturing electronic products.
References
Klein, G, 2007, Strategic Marketing, GRIN Verlag
Kotler P. and Keller K.L, 2009, Marketing Management (13th edn). Pearson Education International, Prentice Hall
Lancaster G., Massingham L. And Ashford R, 2002, "Essentials of Marketing", McGraw-Hill
Mintzberg H., Quinn J. and Ghoshal S, 2002, "The Strategy Process" (European edition) Prentice Hall, London
Johnson. G, Scholes. K and Whittington. R, 2006, "Exploring corporate strategy", Prentice hall, UK, Seventh Edition
---
---