Skills: personal development objectives and their achievement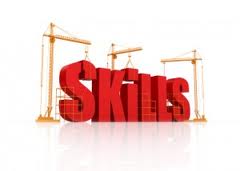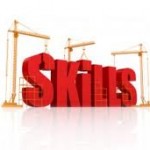 Personal development objectives 
The author of the dissertation has identified a set of personal development objectives to be achieved during the research which consist of following points:
1. To get equipped with skills required to critically analyse academic work through undertaking literature review for the dissertation
2. To learn about the methodology of conducting research and primary data collection methods.
3. To improve communication skills and self-confidence by arranging and conducting interviews with five marketing professionals
4. To improve time management skills by adhering to research timetable and making amendments in the timetable whenever it is necessary to do so.
5. To improve analytical skills through analysing and discussing primary data collected through semi-structured in-depth interviews.
6. To improve writing skills by critically analysing and reviewing each sentence several times until the desired format is achieved.
Achievement of Personal Development Objectives
 The personal development objectives to be achieved as results of the research specified by the author at the beginning of the dissertation have been achieved at the following extend:
The author of the dissertation has acquired critical thinking and critical analysis skills by reviewing and critically analysing a vast amount of literature concerning the research topic, small amount of which was mentioned in the literature review section;
The author of the paper has learned the methodology of conducting a research extensively, gaining a deep knowledge about issues which can be faced at each staged of the research, and more importantly how to overcome them. Moreover, the author has learned about advantages and disadvantages of each primary data collection method, forming an ability to allocate them with different kinds of researches.
Communication, self-confidence, and interpersonal skills of the researcher have been improved as a result of organizing meetings with and interviewing five marketing professionals for primary data collection purposes.
The time management skills of the researcher have been dramatically improved as a result of efforts and success in generally adhering to overall research timetable and making effective changes in research plan whenever circumstances required doing so.
The analytical skills of the author of this paper have been improved significantly as a result of learning how to transform raw primary data into academic paper by analysing and discussing them.
The writing skills of the author have been improved as well during the research thanks to the practical advices and suggestions from the dissertation supervisor.
---
---