South Korea: Key Economic Drivers and HRM System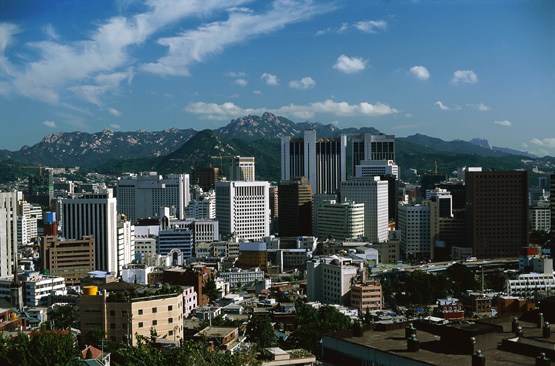 Increasing forces of globalisation have turned mergers and acquisitions in an international level into a common business practice engaged in by multinational companies (Joshi, 2009). However, mergers and acquisitions between companies from different countries are associated with a set of challenges that relate to differences in legislation, organisational structures, corporate cultures etc. Unless these issues are addressed timely and effectively, the proposed joint-venture between the companies may fail which would result in negative consequences in many levels.
This article represents an audit of the business environment of South Korean market the company operating in garment industry is planning to enter. The audit is undertaken from HR perspective and explores some of the related issues. Specifically, the article includes an analysis of key economic drivers is South Korea, a comparative analysis of HR systems in UK, Europe and US and a brief analysis of organisational, national and cultural issues that affect the development and implementation of HRM strategy.
An Analysis of Key Economic Drivers in South Korea
Ten global economic drivers are identified as food, shelter, clothing, government, transportation, communication, information processing, energy, industrial materials and entertainment (Drivers, 2011, online). While offering grounds for competitive edge for business operating within the country, economic drivers also attract foreign businesses that aim to use economic drivers of the country in order to obtain competitive advantage in the marketplace. At the same time, economic drivers have their implications for the development and implementation of HRM strategies as well.
Lately, the broadband speed is seen as an alternative key economic driver and "South Korea is the winner, with an average speed of 22.47Mbps, but it is closely followed by Japan and countries in Eastern Europe and Scandinavia" (Dawson, 2010, online).
Moreover, fuel cells have also been declared by South Korea as its key economic driver as the country is planning to generate 5,950MW renewable energy in total for the period of 2012-2022 (FuelCell Energy, 2011).
According to BBC article (2007, online) robotics is being identified as another key economic driver by government of South Korea, with The Ministry of Information and Communication predicting that there will be a robot in every household in the country by between 2015 and 2020.
One of the implications of the nature and characteristics of key economic drivers on the development and implementation of HRM strategies relate to the necessity of ensuring that employees have the capability of employing key economic drivers of South Korea in order to create and sustain competitive edge for the proposed joint-venture.
For instance, robotics has been identified as one of the key economic drivers in South Korea. Accordingly, HRM strategy of the proposed joint-venture should be developed and implemented in such a way that employee at all levels have to have necessary skills, knowledge and capabilities in order to take full advantage of robotics for cost-saving purposes.
Comparative Analysis of HRM Systems in Europe and the US
There are different HR systems in Europe and USA and these differences need to be studied and taken into account in order to conduct mergers and acquisitions in an effective manner.
According to Wood (2009) the US approach to HRM is closely associated with two theoretical frameworks: 'matching model' and 'Harvard framework'. The 'matching model' also known as 'best-fit' approach is associated with Michigan Business School and "it requires that human resource strategies have a tight fit to the overall strategies of the business" (Sharma, 2009, p.82). The 'matching model' is also referred to as a 'hard approach' in some literature.
The main criticisms associated with 'matching model' relate to business dictation of HR strategies (Aswathappa and Dash, 2007), and ignoring the human aspect of HR (Byars and Rue, 2006).
'The Harvard Model', on the other hand, known as 'soft approach' places HRM on the central philosophy and strategic vision of the business. The model concentrates on the mutual interests of the business, as well as, employees, and perceives employees to be assets rather than costs.
The European and UK approach to HRM, as Briscoe et al (2008) inform, are mainly based on the works of David Guest (1993) and John Storey (1992). Guest's (1993) work is seen as a further development of 'Harvard Model' by formulating four essential policy goals: strategic integration, high level of commitment, high level of quality, and flexibility.
Stores (1992) on the other hand, highlights the following four alternative aspects of efficient HRM practices:
HRM is a collection of specific ideas and assumptions;
Line managers play an integral role in HRM practices;
Adoption of a strategic perspective in terms of HR decisions;
Implementation of levers in order to deal with employment relationships.
In other words, while US HR perspectives include the elements of both, 'hard' and 'soft' approaches, with 'hard' approach prevailing over the 'soft' approach according to some commentators, European approach to HRM can be characterised as a 'soft'.
The main differences between US and European approaches towards HRM can be summarised with the statement that "most researchers in the United States adopt an implicitly managerialist approach, focusing on how HR can benefit shareholders, while researchers in Europe emphasize the importance of balancing the interests of multiple stakeholders such as employees, unions, governments, and society" (Malik, 2009, online)
However, it is important to note that the choice of 'soft' HRM approach by European organisations is not done only for the benefits of employees, but this choice has been also dictated by external circumstances.
Specifically, it has to be noted that "European organisations are constrained at both (European Union) and national level by national culture and legislation. They are also constrained at the organisational level by patterns of ownership and at the HRM level by trade union involvement and consultative arrangements" (Tayeb, 2005, p.7). Therefore, organisations in Europe, including organisations in UK have to act within the boundaries of these constraints when devising their model of HRM which result in the choice of 'soft' approach.
Issues in South Korea that Affect the Development and Implementation of HRM Strategy
The business proposal for the joint-venture between the multinational company and its prospective partner in South Korea might seem to be highly promising in terms of future returns on investment, however there are specific range of issues that might influence the development and implementation of HRM strategies. These issues include differences between European and South Korean companies in organisational, national and cultural levels.
Organisational Issues
Ranges of organisational issues that likely to arise in proposed joint-venture include different leadership styles in European and South Korean companies. Namely, "Korean corporate leaders, especially founders, tend to manage on the basis of principles governing the family or clan system. In the traditional Korean family, the father is the unquestioned and respected head. He has almost absolute power to wield if he so wishes" (Morden, 2004, p.365). In Europe, on the other hand, the principles of democratic and participative management styles are increasing in popularity and such a vast difference in management styles is likely to result in negative HRM implications within the proposed joint-venture.
Specifically, while in Europe HRM is seen as a separate business division which is valued and listened to by strategic level management, South Korean senior level managers might want to interfere the HRM-related activities, thus negatively affecting the overall effectiveness of HRM decisions and the level of their implementation.
Moreover, according to Hartley (2010) South Korean companies have a tall management structure which is fundamentally different from the tendency in European countries, where the advantages of flat corporate structure are being widely appreciated and implemented by businesses.
This difference between European and South Korean companies might affect the development and implementation of HRM strategy within the proposed joint-venture that might compromise the competitive edge of the proposed joint-venture.
National and Cultural Issues
DePamphilis (2009) specifies cultural differences as one of the biggest threats to the success of joint-venture enterprises. This viewpoint is justified by statistics as well, as "depending on the source, it has been reported that between 37 and 70 percent of international joint-venture fail because of cultural differences" (Silverthorne, 2004, p.53).
First of all, culture has been defined as "the collective programming of the human mind that distinguishes the members of one human group from those of another" (Hofstede, 1980, p.21). The fundamental cultural differences between Europe and South Korea are inevitably going to impact the development and implementation of HRM strategies within the proposed joint-venture. It has been also noted that "with respect to cultural differences, researchers usually examine the differences in core businesses, management practices, decision-making processes, needs, and learning capabilities between partners" (Culpan, 2002, p.76).
Generally, cultural differences between Europe and South Korea are going effect the performance of joint-venture in general, and the development and implementation of HRM strategy in following ways:
Firstly, vast cultural differences between Europe and South Korea also include the differences in how employees perceive their role and positions within the organisation. Specifically, while the cases of lifelong employment are commonplace in South Korea, employees from European countries tend to change their workplaces more frequently in the search of experience and according to their immediate needs (Ball and Ball, 2005). Obviously, having employees with fundamentally different expectations working in the same positions is a considerable challenge for HRM department to deal with.
Secondly, cultural differences between Europe and South Korea are going to created challenges related to the various aspects of the final products as well. Specifically, the proposed joint-venture is company that will operate in a garment industry. The tendency of the garment industry is dictated by fashion, which is perceived in various ways by the representatives of various cultures. As such, there is a potential for HRM issues within the proposed joint-venture related to the recruitment and selection of designers and other key people that are going to decide on fashion and style of products to be offered by the company.
Moreover, there are HRM-related challenges in a national level as well that include rules and regulations in South Korea related to recruitment and selection processes, working hours regulations and health and safety regulations etc.
In Conclusion
Engaging in mergers and forming joint-ventures in an international level offer good opportunities for multinational businesses in terms increasing the company market-share in a significant level. Such an opportunity is available to a multinational garment producing company based in Europe through forming a joint-venture in South Korea.
The current audit has identified the key economic drivers in South Korea that have been found to include the high level of broadband speed, the development of renewable fuel cells and robotics and these drivers have been briefly analysed from an HR perspective.
Moreover, issues in South Korea in organisational, national and cultural levels have been identified that effect the development and implementation of HR strategies within the joint-venture.
Analysing from HR perspective specific recommendations can be made to the multinational company in terms of maximising the chances of success for the proposed joint-venture. Specifically, senior levels HR managers have to ensure that employees possess necessary skills and capabilities in order to use key economic drivers of South Korea in order to create competitive edge for the proposed joint-venture.
Moreover, it has to be also ensured that cross-cultural and other differences between European and South Korean employees are addressed through organising training and development programs for the employees of both parties
References
Aswathappa, K &  Dash, S, 2007, International Human Resource Management, Tata McGraw-Hill Education
Ball, D & Ball, A, 2005, International Business: The Challenge of Global Competition, McGraw-Hill
BBC, 2007, Robotic Age Poses Ethical Dilemma, Available at: http://news.bbc.co.uk/2/hi/technology/6425927.stm  Accessed August 9, 2011
Briscoe, DR, Schuler, RS & Claus, LM, 2008, International Human Resource Management, Taylor & Francis
Byars, LL & Rue, LW, 2006, Human Resource Management, Prentice Hall
Culpan, R, 2002, Global Business Alliances: Theory and Practice, Greenwood Publishing Group
Dawson, R, 2010, The Latest Country Comparisons in that Key Economic Driver: Broadband Speed, Available at: http://rossdawsonblog.com/weblog/archives/2010/03/the_latest_coun.html  Accessed August 5, 2011
DePamphilis, DM, 2009, Mergers, Acquisitions and Other Restructuring Activities, 5th edition, Elsevier
Drivers, 2011, Strategies and Tactics, Available at: http://www.strategies-tactics.com/global.htm  Accessed August 10, 2011
FuelCell Energy, Inc, 2011, 13th Annual Needham Growth Conference
Geet, SD & Deshpande, AA, 2008, Elements of Human Resource Management, Nirali
Guest, D, 1993, "Current perspectives on human resource management in the United Kingdom", in: C Brewster (ed), Current Trends in Human Resource Management in Europe, Kogan Page.
Hartley, RF, 2010, Management Mistakes and Successes, John Wiley  & Sons
Hofstede, G, 1980, "Culture's Consequences: International Differences in Work related Values", Beverly Hill, Sage
Joshi, RM, 2009, International Business, Oxford University Press.
Malik, N, 2009, Emergence if Strategic Human Resource Management Historical Perspective, Academic Leadership, Online Journal, Available at: http://www.academicleadership.org/article/emergence-of-strategic-human-resource-management-historical-perspective  Accessed August 3, 2011
Morden, T, 2004, Principles of Management, Ashgate Publishing
Sharma, SK, 2009, Handbook of HRM Practices: Management Policies and Practices, Global India Publications
Silvermore, CP, 2004, Organisational Psychology in Cross-Cultural Perspective, NYU Press
Storey, J, 1992, HRM in action: the truth is out at last, Personnel Management, April
Tayeb, MH, 2005, International Human Resource Management: A Multinational Company Perspective, Oxford University Press
Wood, G, 2009, Human Resource Management: A Critical Approach, Taylor & Francis
---
---