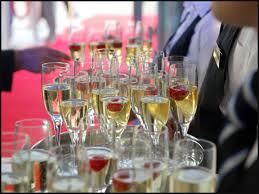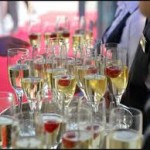 There are numerous event evaluation concepts and methods that have been suggested by authors. According to Allen (2002) economic performance of any event can be considered as a primary indicator of its success if analysed from the perspective of various stakeholders. The preference to economic performance of the event as the main success measure is also given by Silvers (2008), and Tum et al (2006).
The following event evaluation measures according to types of events have been proposed by one of the respected scholars in events industry Getz (2000):
Firstly, Economic Development and Tourism
a)         Market share of specific event or events sector in a specific region needs to be analysed.
b)         Economic impact of the event, including the level of employment opportunities for people
c)         Sustainability of events. Self-supporting aspect of events can be stated to be the foundation of this specific event success measure
d)         Competitive advantage of events compared to the events in different locations can also be stated as success measure
e)         Image improvement side of the event, together with the scale and the scope of publicity that was attracted by the event.
f)         Rate of habitation of the event. This measure includes assisting hotel and transportation business in the region, as well as assistance provided to local residents.
2.         Community
a)         The intensity of political support the event was able pull off and the level of local attendance
b)         Willingness of attendants to pay for the event
c)         The level of volunteer support that the event was able to generate
d)         The accomplishment of the event in of developing the spirit of community and pride in various stakeholders
3.         Art and Culture
a)         The accomplishment of the event in advertising and developing local talent
b)         The success the event was able to achieve in providing cultural and/or artistic experiences for the local community
c)         The accomplishment of the event in fund-raising activities, as well as developing interest and understanding within the local community.
4.         Sport
a)         Training advantage if the event for participants and other stakeholders
b)         The accomplishment of the event ingenerating interest in sport
5.         Business
a)         The accomplishment of the event in generating new networks, increasing the level of sales for the company, as well as generating new business contacts
b)         The accomplishment of the event in introducing new products and services to the marketplace.
6.         Facilities and Attractions
a)          The amount of revenues an event was able to generate
b)         The accomplishment of the event in promotion of new or existing facilities.
7.         Political
The capacity of the event in ensuring the efficiency of propaganda, and communicating a message of a relevant nature.
According to Kilkenny (2006) the amount of profit the event was able to generate, and the number of people attended the event remain to be the most effective event evaluation measures. This particular viewpoint is supported by many other writers in the topic of special events as well, including Mathews (2008) and Parry (2001).
Dwyer at al (2000), on the other hand state that when evaluating the success of special events of any types social and economic costs of the event need to be taken into account as well. The following is a more detailed explanation of this event evaluation principle:
1.         Social costs
a)         Disruption to resident lifestyles
b)      Unnecessary noise
c)         Vandalism
d)         Crowding
e)         Crime
f)         Property damage
2.         Economic Costs
a)         Disruption to normal businesses trading
b)         Under-utilised infrastructure
References
Allen, J, 2002, The Business of Event Planning: Behind-the scenes Secrets of Successful Special Events, John Wiley & Sones
Dwyer, L, Mellor, R, Mistilis, N & Mules, T, 2000, "A Framework for Evaluating and Forecasting the Impacts of Special Events", Events Beyond 2000: Setting the Agenda. Proceedings of Conference on Event Evaluation, Research and Education, Sydney, Edited by Allen, J, Harris, R, Jago, LK & Veal AJ, July 2000.
Getz, D, 2000, "Developing a Research Agenda for the Event Management Field", Events Beyond 2000: Setting the Agenda. Proceedings of Conference on Event Evaluation, Research and Education, Sydney, Edited by Allen, J, Harris, R, Jago, LK & Veal AJ, July 2000.
Kilkenny, S, 2006, "The Complete Guide to Successful Event Management", Atlantic Publishing Group Inc.
Matthews, D, 2008, "Special Event Production: The Process", Elsevier Ltd
Parry, B, 2001, "Successful Event Management" Oxford, Butterworth-Heinemann.
Tum, J, Norton, P, Wright, JN, 2006, "Management of Events Operations", Elsevier
Davidson, R. & Rogers, T, 2006, Marketing Destinations and Venues for Conferences, Conventions and Business Events, Butterworth-Heinemann
Rogers, T, 2007, Conferences and Conventions, 2nd edition, Butterworth-Heinemann
Silvers, JR, 2008, Risk Management for Meetings and Events, Butterworth-Heinemenn