Strategic HRM and becoming a learning organisation: comparison between practices UK and other countries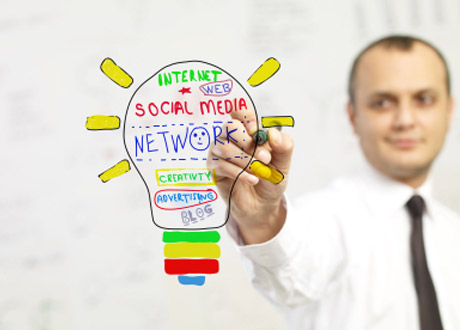 One of the most comprehensive definitions of human resources management defines the term as "the policies and practices involved in carrying out the 'people' or human resource aspects of a management position, including recruitment, screening, training, rewarding and appraising" (Randhawa, 2007, p.2). Essential characteristics of human resources have been specified as valuable, rare, inimitable, and non-substitutable (Deb, 2006).
Strategic human resource management, on the other hand, can be explained as an approach defining the manner in which organisational aims and objectives is going to be achieved through people with the use of HR strategies, as well as, integrated HR policies and practices (Armstrong, 2009).
In other words, the main difference between HRM and strategic HRM relates to strategic framework the latter form of HRM adopts in relation to supporting long-term organisational aims and objectives. Three basic propositions of strategic HRM consist of idea that "the human resources or human capital of an organisation play a strategic role in its success and are a major source of competitive advantage" (Armstrong, 2008, p.34), integration needs to be maintained between HR strategies and business plans, and individual HR strategies need to be linked to each other in order to achieve horizontal integration.
Increasing numbers of organisations are giving preference to strategic HRM approach over traditional HRM because a strategic approach effectively contributes to the improvement of a wide range of organisational elements and processes such as employee loyalty, organisational culture, organisational structure, effectively matching available resources in order to meet the demands of the future.
Learning organisation can be defined as "an organisation in which everyone is engaged in identifying and solving problems, enabling the organisation to continuously experiment, improve, and increase its capacity" (Thomson and Baden-Fuller, 2010, p. 295). The role of HRM systems in facilitating organisational learning can be explained in a way that "human resource management systems institutionalise the organisation's learning and performance orientations and shape and reinforce the learning and performance orientations of other organisational levels" (Gully and Phillips, 2005, p.37).
One of the most notable authors on the topic of learning organisation, Senge (1990) identifies the five following disciplines of learning organisations: system thinking, personal mastery, mental models, shared vision, and team building. The author stresses the ability of learning organisations to trigger the intrinsic needs of employees.
Learning organisations achieve and maintain increased level of flexibility which plays an integral role in adapting to the changing circumstances in the marketplace. Moreover, some companies such as Apple and Google have cultivated their learning abilities to such an extent that they are able to lead their respective markets by offering innovative products and services, and thus obtaining the first mover advantage in the marketplace.
However, the notion of learning organisation attracts criticism from some business researchers and practitioners. For instance, it has been stated that cultivating the learning ability of organisations is good in theory, but in reality the situation is much more complicated because the theory neglects power issues within organisations (Boone and Kurtz, 2010).
Another criticism associated with the notion of learning organisation relates to inability of employees to engage in learning in an individual manner. Specifically, it has been noted that  "not all workers are able or willing to find their own learning route, especially if it means the everyday learning activities they undertake by themselves are ignored or undervalued" (Wilson, 2005, p.107).
Moreover, there are specific barriers to organisational learning that include but not limited to concentrating on short-term profitability rather than long-term growth, ineffective organisational culture, ineffective level of communication within the organisation, failure to accept unpleasant facts about inefficiencies by management, etc. (Denhardt, 2010).
Management approach towards organisational learning and misconceptions regarding the issue can be justly specified as one of the most significant HRM challenges in UK. According to the recent survey The State of HR, conducted by Speechly Bircham and King's College London almost 50 per cent of organisations expect their workforce to age, however, less than 20 per cent commit to providing training and development programs for older employees (The State of HR, 2012).
The issue of learning organisation is not unique to UK, and organisations in other countries are also faced with the same challenge with varying degree of intensity. For example, becoming learning organisation may prove to be even greater challenge for organisations in China due to the cultural characteristics of this country.
In other words, the characteristics of Chinese culture emphasise harmony, preservation of 'face', utilitarism in learning and valuation of good relationships (Yu, 2008), and these cultural characteristics have negative impact upon the cultivation and effective facilitation of disciplines of learning organisations that are system thinking, personal mastery, mental models, shared vision, and team building.
Russia can be specified as another country where learning organisation issue are in more detrimental position compared to UK. Specifically, due to its relatively short history of embracing free market economy and its novelty in adaptation of western organisational management styles, in Russian organisations all business decisions, including decisions related to organisational learning entirely depend on culture leadership within the organisation (Shvetsov and Settles, 2009).
Recommendations related to becoming a learning organisation
On the basis of above discussions organisations can be offered with a set of recommendations that would assist in becoming a learning organisation. Organisations are recommended to perceive the promotion of a learning culture as the most important and fundamental aspect of becoming a learning organisation. Organisational culture can be explained as the way of doing things specific to an organisation (Diller, 2010), and unless suitable organisational culture is created any other efforts by management to make organisation a learning organisation would result in positive outcomes.
Moreover, strategic level management within organisations is recommended to be encouraging employees to be experimenting with ideas regarding improving various business processes, developing new products and services, or contributing to competitive advantage in any other ways. Focus groups and brainstorming sessions can be organised within organisations in order to moderately filter suggestions proposed by employees. Importantly, ideas should be discussed with employees at all levels, not just senior level managers.
Providing training and development programs to employees in a systematic way is another important recommendation organisational managers need to adhere. Managers need to remember that "the key concern of contemporary business organisation is creating training programmes that best suit the learning needs of the organisation" (Deb, 2006, p.26), and spending more on training programs is would not be enough.
Moreover, organisational managers should strive at eliminating barriers for organisational learning that include but not limited to ineffective organisational structure, bureaucracy, bias to the process of learning etc. Also, promoting individual learning by assisting in finding necessary resources may serve as an effective source of motivation for employees to be engaged in enhancing the level of professional competency.
References
Armstrong, M. (2009) "Armstrong's Handbook of Human Resource Management Practice" Kogan Page
Boone, LE & Kurtz, DL (2010) "Contemporary Business" John Wiley & Sons
Deb, T. (2006) "Strategic Approach to Human Resource Management" Atlantic Publishers and Distributors
Denhardt, R.B. (2010) "Theories of Public Organisation" Cengage Learning
Diller, J.V. (2010) "Cultural Diversity: A Primer for the Human Services" Cengage Learning
Durai, P. (2010) "Human Resource Management" Pearson Education India
Gully, S.M. & Phillips, J.M. (2005) "A multilevel application of learning and performance orientations to individual, group, and organisational outcomes" in Research in Personnel and Human Resources Management, Volume 24, pp. 1 – 52
Reclaim the lunch break, (2012) Bupa, Available at: http://www.bupa.co.uk/business/employer-health-hub/work-life-balance/reclaim-lunch  Accessed April, 12, 2012
Randhawa, G. (2007) "Human Resource Management" Atlantic
Senge, P.M. (1991) "The Learning Organisation Made Plain" Training & Development, (Oct.) pp. 37-44
Thomson, N. & Baden-Fuller, C. (2010) "Basic Strategy in Context: European Text and Cases" John Wiley & Sons
Yu, K. (2008) "Globalisation and Changes in China's Governance" Koninklijke Brill NV
Wilson, J.P. (2005) "Human Resource Development: Learning and Training for Individuals and Organisations" Kogan Publications
---
---