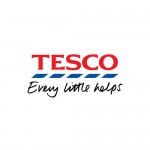 Tesco CSR programs and initiatives are developed and implemented by Corporate Responsibility Committee led by Chairman John Allan. The importance of CSR for Tesco maybe greater nowadays than ever before due to a series of ethics-related scandals the supermarket chain had to deal with recently such as inappropriate profit reporting and poor supplier treatment cases.  In other words, it is important for the supermarket chain to restore the trust of its towards the brand and engagement in CSR programs and initiatives is an effective tool to achieve this objective.
The company releases Corporate Responsibility Update regularly and it includes the details of CSR programs and initiatives engaged by the company. The table below illustrates the highlights from the latest report for the financial year of 2014/15:
Categories of CSR activities
Tesco Performance
Supporting local  communities
The company donated GBP 55 million, which accounts to 3.96 per cent of its pre-tax profit to various charities and good causesIn total, GBP 37.9 million has been raised from Tesco employees and via customer fundraising
Educating and empowering workers
70% of employees stated they would recommend Tesco as a great place to workAs much as 77 per cent of managers, directors and business leaders within the company made career progresses
Labor and human rights
The supermarket chain declares its commitment to UN Universal Declaration of Human Rights and the International Labour Organization Core ConventionsIn 2010, Tesco's USA stores, Fresh & Easy was accused by Human Rights Watch for allegedly exploiting weak labour laws in the US and bullying employees to prevent them from joining unions[1]
Employee health and safety
In 2015 a total of 1539 employees in retail and distribution were injured at work that resulted in fractures or lost time of more than three days
Gender equality and minorities
The percentage gap in payment between the male and female employees in the UK is less than 1 per centAbout 57 per cent of employees are females.

23 per cent members of Board of Directors and 24 per cent of Senior Managers – Directors are represented by females

Environment a) energy consumption

 

b) water consumption

 

c) recycling

 

d) CO2 emissions

In 2013 a significant reduction in energy consumption was achieved across the group via the installation of a new technology to connect each of 2,700-plus stores to a data analysis facility[2]

Total direct water consumption by Tesco during the latest financial year amounted to 32.6 million cubic meters.

The company recycles, re-uses or converts to energy about 84 per cent of food and non-food waste

Net carbon footprint in 2014/15 was 5.6 million tonnes of CO2e. The company achieved a total CO2 emission reduction of 40.9 per cent compared against the 2013/14 baseline

Sustainable sourcing
The company has created a number of  Sustainable Farming Groups which comprises around 650 dairy farmers
Other initiatives and charitable donations
In 2015, the company raised GBP 18 million for Diabetes UKWithin the scope of Tesco Eat Happy Project, 685,000 children were taught about food

In 2015 Tesco took sweets off its checkouts in every UK store, including Express. The company has also announced partnership with Diabetes UK and the British Heart Foundation to help tackle these diseases.

Since 2013, Tesco together with its customers raised GBP 18.6 million for Diabetes UK.

More than 21.5 million meals have been provided for those in need in cooperation with FareShare and the Trussell Trust to tackle food poverty
Tesco CSR performance[3]
Tesco PLC Report contains a criticism of Tesco CSR programs and initiatives.  The report also illustrates the application of the major analytical strategic frameworks in business studies such as SWOT, PESTEL, Porter's Five Forces, Value Chain analysis and McKinsey 7S Model on Tesco. Moreover, the report contains analysis of Tesco's marketing strategy along with discussion of its leadership and organizational structure.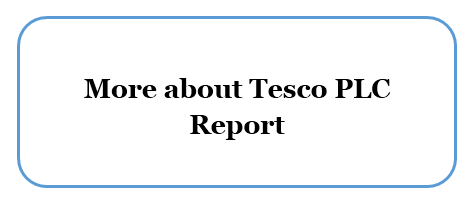 [1] Foley, S. (2010) "Tesco's US operation accused of bullying staff" Independent, Available at: http://www.independent.co.uk/news/world/americas/tescos-us-operation-accused-of-bullying-staff-2068104.html
[2] Thorpe, L. (2013) "Tesco cuts energy use with 24-hour monitoring system" The Guardian, Available at: http://www.theguardian.com/sustainable-business/tesco-cuts-energy-use-monitoring
[3] Figures taken from Annual Report and Financial Statements (2015) Tesco Plc. and Corporate Responsibility Update (2015)
---
---