Tesco Segmentation, Targeting and Positioning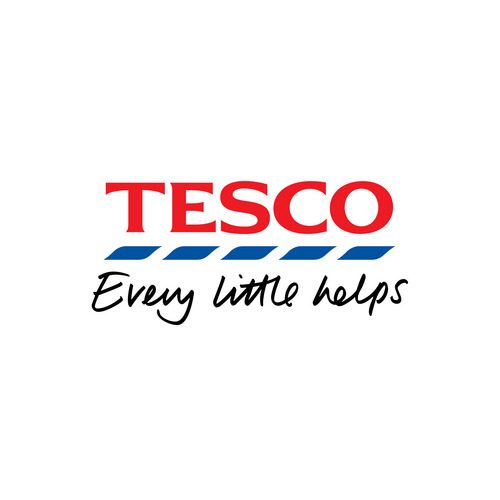 There is a set of macro and micro environmental factors that affect marketing decisions of Tesco marketing management in direct and indirect manners. Macro-environmental factors impacting Tesco marketing decisions are identified through the process of environmental scanning and they include political, economic, social, cultural, technological and legal factors. Micro-environmental factors, on the other hand, relate to the impact of internal and external organisational stakeholders, and the extent of competition in supermarket industry in general.
Products and services offered by Tesco and other businesses cannot be attractive to all people in equal terms, because differences in needs and wants among people. Therefore businesses do engage in market segmentation and targeting practices.
It can be specified that "market segmentation is based on the generally true concept that the market for a product is not homogenous to its needs and wants"[1]. In simple terms, market segmentation is dividing population members into groups according to their needs, wants and other criteria and developing products and services that aim to satisfy needs and wants of particular groups.
Segmentation can be divided into geographic, demographic, psychographic, and behavioural bases. Segmentation, targeting and positioning can be implemented in relation to Tesco brand in general, as well as, its individual products.
The Table 2 below specifies target customer segment for Tesco's own brand TV – Tesco 19-230 18.5 inch Widescreen HD Ready LCD TV DVD Combi with Freeview:
 

Segmentation bases

Target customer segment for Tesco Technika 19-230 18.5 inch Widescreen HD Ready LCD TV

 Geographic
Region
UK, and 13 other countries
Density
Rural and urban
    

 

Demographic

 

Age
All age categories
Gender
Males and females
Income
Low and middle income category
Occupation
Students, employees, professionals
Education
High school, technical, Bachelors,
Social status
Working class, skilled working class, lower middle class, middle class
Family size
Single individuals, nuclear and extended families
Psychographic
Lifestyle
Traditionalists, contended conformers
Personality
Easy-going, determined
   Behavioural
Occasions
Regular
Benefits sought
Cost advantage, variety
User status
Active user
Attitude
Sceptical, positive
Tesco segmentation, targeting and positioning for Technika TV
The table above illustrates target customer segment for a specific product – Tesco Technika TV. However in general, target customer segment for Tesco products and services represent cost-conscious individuals who are interested in bargains and sales and value variety of choice.
Other customer segments in the UK are targeted by different supermarket chains. For example, target customer segment of Waitrose supermarket chains represent individuals within higher income range that prioritise quality of products over their price. Accordingly, Waitrose stores are more spacious compared to many other supermarkets and this space comes for an extra price for consumers.
Lidl and ALDI, other popular supermarket chains target different customer segment than Tesco and Waitrose. Specifically, Lidl strategy is focused on cost-effectiveness to a greater extent compared to Tesco, and accordingly, Lidl target customer segment include individuals that may choose to compromise on quality because of price.
Buyer behaviour has direct implications on marketing activities in a wide range of buying situations. For example, recent global financial and economic crisis had certain implications on consumer buyer behaviour in the UK, reducing the levels of consumer spending. This specific change in buyer behaviour has been addressed by Tesco marketing management through emphasis on cost-effectiveness within integrated marketing communication practices.
Positioning of a product involves dealing with individual elements of marketing mix in order to attract target customer segment in the most efficient manner. Tesco uses a wide range of positioning strategies in order to attract target customer segment.
Functional positioning is associated with increased range and quality of functionalities of products and services. For example, Tesco sells its Tesco Finest range of products through functional positioning. Accordingly, the quality of this range of products is serving as the main point of advertisement for selected customer segment. Products sold via functional positioning are generally more expensive compared to Tesco's basic range of products, since higher quality and enhanced functionality can only be achieved for additional costs.
Symbolic positioning is subjective is based on values and aims and aspirations of customers. This type of positioning is utilised by Tesco in relation to its Fair Trade range of products in food and grocery sector. Symbolic positioning is used by Tesco in relation to clothing products as well by refusing the use of cotton grown in countries where child labour is used in cotton production. In this case the company makes an appeal to concerns of a narrow customer segment in a physiological and emotional levels. Specifically, Tesco sells Fair Trade product range to a narrow customer segment for higher prices so satisfy their self-perception as responsible buyers.
Price positioning is applied by Tesco in relation to a wide range of its own brand products including its 19-230 18.5 inch Widescreen HD Ready LCD TV. The company employs price positioning in order to attract specific customer segment that are more concerned with the price of the product or service compared to other components of the marketing mix.
Experiential positioning, as the name implies relates to the provision of sensory or cognitive stimulation to customers. Tesco uses experiential positioning mainly to target its customers for its health and beauty range of products.
Multi-segment positioning is an alternative type of positioning used to target several segments at the same time with different products. Tesco makes an extensive use of multi-segment positioning. To use the same example above, while Tesco Technika TV is positioned to target customer segment that are highly cost-conscious, the supermarket chain also sells Samsung 48 Inch Smart Curved WiFi Built In LED TV with Freeview HD to target a different customer segment who are willing to pay more for more quality product.
There are additional positioning strategies used by Tesco such as user positioning, product class positioning, competitor positioning etc. however, all of these methods can be specified as different variations of four broad positioning methods discussed above.
Tesco PLC Report constitutes a comprehensive analysis of marketing strategy and business strategy of Tesco. The report illustrates the application of the major analytical strategic frameworks in business studies such as SWOT, PESTEL, Porter's Five Forces, Value Chain analysis and McKinsey 7S Model on Tesco. Moreover, the report contains analysis of Tesco's leadership and organizational structure and discusses the issues of corporate social responsibility.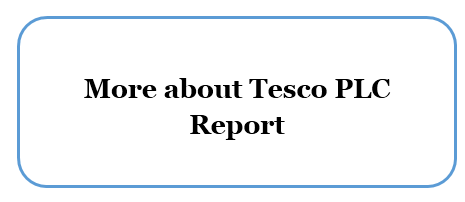 [1] Chandraserkar, K.S. (2010) "Marketing Management: Text & Cases" Tata McGraw-Hill Education
---
---