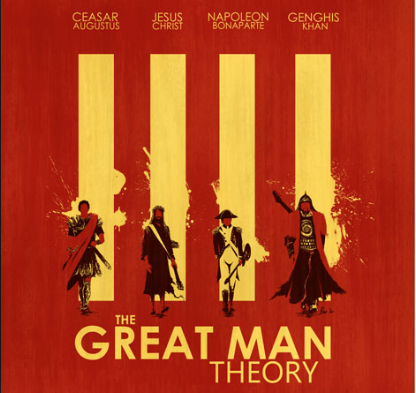 According to the Great Man theory leaders are born with a set of specific skills and traits that makes an individual destined for a leadership position. Also known as a trait perspective to leadership it suggests that "certain individuals have special innate or inborn characteristics or qualities that differentiates them from non-leaders" (Northouse, 2010, p.4).
Specifically, these characteristics were believed to include height, weight, appearance, intelligence, disposition and others.
Furthermore, "charismatic and inspirational leaders instil faith in a better future for the followers in terms of their self-expression, self-evaluation, and self-consistency" (Bass and Riggio, 2006, p. 39). Analysis of the 'Great Man' theory has a direct relevance to this study. It has been noted that "through most of the imperial period, literate Chinese had a Great Man theory of how their civilisation developed" (Ebrey, 2010, p.10), and thus, the theory might have impacted upon the current pattern of Chinese-style leadership.
Therefore, specifications, major viewpoints, and main criticisms associated with the Great Man theory need to be analysed in a great detail within the scope of the literature review. Critics of the Great Man theory note that "leadership is an identifiable set of skills and practices that are available to all of us, not just a few charismatic men and women. The "great person" – woman or man – theory of leadership is just plain wrong" (Kouzes and Posner, 2008, p.32).
Moreover, it has been argued that "leadership skills and savvy mature over time and under appropriate conditions" (Gallos, 2008, p.61), so any individual can increase the level of own leadership qualities if the individual is faced with relevant situations under appropriate circumstances.
References
Bass, B.M. & Riggio, R.E. (2006) "Transformational Leadership" 2nd edition
Gallos, J.V. (2008) "Business Leadership: A Jossey-Bass Reader" 2nd edition, John Wiley & Sons
Northouse, P.G. (2010) "Leadership: Theory and Practice" 5th edition, SAGE
Kouzes, J.M. & Posner, B.Z. (2008) "The Five Practices of Exemplary Leadership" in Business Leadership: A Jossey-Bass Reader, editor Gallos, J.V.
---
---