UK Construction Industry Analysis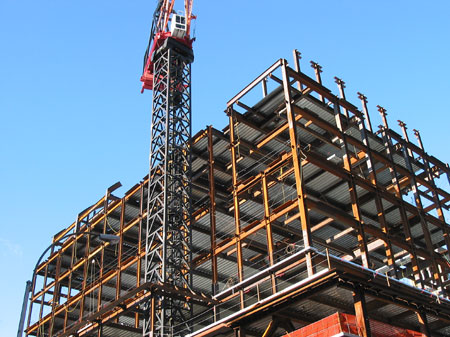 Construction industry in UK is one of the biggest contributors to the local economy. Specifically, "in 2010 the Gross Value Added of the construction industry in the UK was £90.7 billion, 7.0% of the total GVA. There were 2.07 million workforce jobs in the UK construction industry in September 2011, 6.6% of all workforce jobs" (Maer, 2012, p.1).
UK construction industry was among industries worst hit by recent global economic crisis of 2008-2012, particularly 2009 being the worst year since 1940s (Chan and Cooper, 2011).
The biggest players in UK construction market include Balfour Beatty, Carillion, Laing O'Rourke, Babcock, Morgan Sindall, Skanska and others. The total turnover of top 100 construction companies in UK for 2011has amounted just under £64 billion (Construction Index, 2011).
Balfour Beatty has maintained the market leadership in UK in terms of both, turnover (£105.41 million) and profit (£187 million) for several years. Skanska has been able to improve its position in the marketplace significantly  during the last year to join top 10 UK construction companies by turnover, achieving the turnover of £1.267.3 million in 2011 (Construction Index, 2011).
Current construction industry trends in UK involve cost-cutting as a means of survival as a direct result of the recent global economic crisis (Coughlan and Coughlan, 2011), increasing concern for environmental impacts of construction operations (Blewitt, 2008), and employee health and safety issues becoming even more significant.
Construction companies in UK would find it highly challenging to address these trends in a simulations manner due to the presence of contradictions between these trends. Specifically, while construction companies have to explore the potential for cost-cutting as a result of the crisis, at the same time they are "forced" to become 'greener' and more environmentally friendly and these initiatives require substantial financial investments to be implemented.
References
Chan, P. & Cooper, R. (2011) "Constructing Futures: Industry Leaders and Futures Thinking in Construction" John Wiley & Sons
Coughlan, P. & Coughlan, D. (2011) "Collaborative Strategic Improvement Through Network Action Learning: The Path to Sustainability" Edward Elgar Publishing
Industry Performance Report (2011) Based on the UK Construction Industry Key Performance Indicators
Maer, L. (2012) "Construction Industry" House of Commons Library
---
---