Viral Marketing Recommendations: a literature review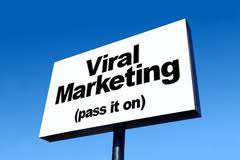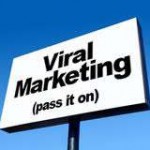 Recommendations are offered by a range of authors in terms of effective engagement in viral marketing. It has been stressed that "one of the major factors regarding viral adoption is that the consumers must be engaged in the message" (Beneke, 2010, p.195)
According to Zarella (2010), utilisation of free products or services within viral marketing programs can enhance the efficiency of a marketing campaign through sparking additional interests from users. Specifically, Zarella (2010) recommends distributing for free inexpensive items such as mugs or t-shirts as an integral part of a viral marketing campaign.
The quality of viral marketing content is specified as one of the decisive factors by Mueller (2010). This viewpoint is also shared by Beneke (2010), who argues that the content of a viral marketing campaign has to have an emotional appeal so that the campaign can be highly successful.
Additional viewpoint proposed by Scott (2011) relates to exclusivity of viral marketing campaigns. Scott (2011) explains exclusivity in viral marketing as an invitation to join certain clubs, enjoying access to specific products or services prior to their official release dates etc. Addressing the same issue, Kirby (2012) warns that if such offers are introduced in great numbers the level of exclusivity may be compromised, at the same time compromising the effectiveness of the overall campaign.
Letelier et al. (2002) propose a range of alternative viral strategies to be implemented by businesses depending on company's chosen business strategy. Specifically, alternative strategies proposed by Letelier et al. (2002) include fostering allegiance, building excitement, increasing emulation, and creating dissemination. The following table illustrates details associated with each of these strategies:
Brand as Authority

Promoter as Authority

   

 

 

We-Focus

Foster Allegiance Strategy

Organise: Grassroots,shared meetingsCommunication approach: Solicit authentic voices, publish members' experience with community

Reward for members: Public recognition with testimonials

Brand role: Symbol of community's shared social values

Build Excitement Strategy

Organise: Suggest specific promotional goalsCommunication approach: Appeal to members as powerful taste-makers by giving them product previews and asking about what's cool and why

Reward for members: Celebrate them as the ones who make the product successful; celebrate their promotional successes

Brand role: Next new thing, trend

   

 

 

I-Focus

Increase Emulation Strategy

Organise: Official forums (offline and online)Communications approach: Encourage emulation through questions that enable members to show how much they know and are like brand personality

Reward for members: Exclusive technical information on product features

Brand role: Network personality who intervenes and acknowledges member likeness

Creating Dissemination Strategy

Organise: Give mavens of product category tools to expand audience for their reviewsCommunication approach: Ask mavens and their followers to review reviewers

Reward for members: Special events and special product editions, expand horizons

Brand Role: Gives mavens and followers a way of feeling wiser, associating them with erudite brands.
Viral Strategies by Networked Community Type
Source: Letelier et al. (2002)
A positive role of monetary incentives and rewards in viral marketing has been analysed by Stratten (2012). Such rewards and incentives have been proposed to include a wide range of tools such as special offers, points and cash incentives.
Moreover, it has been stated that "a firm may formulate a collection of tactics at the centre of a marketing campaign that is intended to have a viral impact on its target audience" (Kimmel, 2010, p.259), thus it is considered to be advisable to businesses not be limited with a single tactic. However, as the main flaw in his work, Kimmel (2010) fails to offer more detailed information of tactics that businesses could use with the viral marketing.
Mueller (2010) advises an adoption of opinion leaders and individuals with large online social contacts as the primary target customer segments for the spread of viral marketing messages.
Lincoln  (2009) urges that viral marketing should be perceived as an effective substitute for a firm's marketing communication mix strategy; rather desired results can be obtained by integrating viral marketing within a firm's overall strategic marketing strategy.
References
Beneke, J.H. (2010) "The Application of Social Networking as a Marketing Platform to Young Adults: An Emerging Market Perspective"
Kimmel, A.J. (2010) "Connecting with Consumers: Marketing for New Marketplace Realities" John Wiley & Sons
Kirby, J. (2012) "Viral Marketing" in Connected Marketing, Routledge, Editors Kirby, J. & Marsden, P.
Letelier, M.F., Spinosa, C. & Calder, B.J. (2002) "Strategies for Viral Marketing" in Kellogg on Integrated Marketing, Editors Iacobucci, D. & Calder, B.
Lincoln, S.R. (2009) "Mastering Web 2.0: Transform Your Business Using Key Website and Social Media Tools" Kogan Page
Mueller, B. (2010) "Dynamics of International Advertising: Theoretical and Practical Perspectives" Peter Lang
Scott, D.M. (2011) "The New Rules of Marketing & PR: How to Use Social Media", 3rd edition, John Wiley & Sons
Stratten, S. (2012) "UnMarketing: Stop Marketing. Start Engaging" John Wiley & Sons
Student Marketing – Targeting the Student Market (2012) Available at: http://www.marketingminefield.co.uk/targeting-student-market
---
---