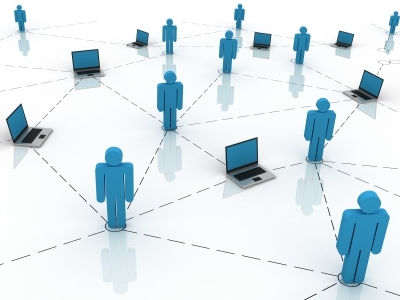 Among innovative forms of marketing viral marketing is attracting increased level of attention from both, business researchers and practitioners. The definition of viral marketing can be worded as "the use of marketing strategies to propagate a product or service awareness through the use of existing social networks" (Allen, 2008, p.61). Alternatively, viral marketing or viral advertising is defined as "a strategy that encourages individuals to pass on a marketing message to others, creating the potential for exposure and influence" (Wilson, 2005).
First of all the term marketing is defined as "the management process responsible for identifying, anticipating and satisfying customer requirements responsibly" (Shaw, 2007, p.1). Marketing strategy, as Baker and Hart (2007) inform, is the selection of overall strategy and tools and methods businesses choose to employ in order to deal with the marketing aspect of the business in a highly successful manner.
Viral marketing, on the other hand, is defined by Allen (2008) as the principle according to which members of a social network influence on the purchasing decisions of each-other.
The Role and Importance of Marketing Strategy
A range of viewpoints have been formulated by secondary data authors about the role and purposes of marketing strategy for a business entity. A widely accepted purpose of marketing strategy by secondary data authors is that "marketing strategy integrates the activities involved in marketing, sales, advertising, public relations, and networking" (Pinson, L, 2008, p.44). Similar ideas have been offered by Avasarikar and Chordiya (2007), Baker and Hart (2007), and Kitchen (2010).
The changing role of marketing due to the influence of increasing forces of globalisation, technological advancements and a set of related reasons are summarised by Doyle (2008) into the following table:
| | | |
| --- | --- | --- |
|   | Past | Today |
| Objective of marketing | Create customer value | Create shareholder value |
| Marketing strategy | Increase market share | Develop and manage marketing assets |
| Assumptions | Positive market performance leads to positive financial performance | Marketing strategies need to be tested in value terms |
| Contribution | Knowledge of customers, competitors and channels | Knowledge of how to lever marketing to increase shareholder value |
| Focus on marketing | Marketing orientation | General management |
| Skills of marketing | Specialist | Specialist + general |
| Advocacy | Importance of understanding customers | Marketing's role in creating shareholder value |
| Concept of assets | Tangible | Intangible |
| Rationale | Improves profit | Increases shareholder value |
| Performance measures | Market share, customer satisfaction, return on sales and positive cash flow | Shareholder value: discounted cash flows |
Source: Doyle (2008)
Critical Assessment of Viral Marketing as an Effective Marketing Strategy
Some the most noteworthy marketing authors have offered their viewpoints regarding various aspects of viral marketing as an effective marketing strategy. Namely, it has been stated that "viral marketing happens when content (video, picture, text) is created by an individual or company and is "spread" to others" (Vered, 2007, p.103).
Discussions available in the secondary data also relate to specific forms of viral marketing and assessment of the level of their effectiveness. For instance, some authors believe that "the most common form of viral marketing is through email signature attachments. Hotmail.com has successfully employed this technique by appending their message to the bottom of every email service users but also places a viral tag at the end of each message that its users generate" (Hutchinson et al, 2009, p.318).
The explanation of the mechanisms behind viral marketing is illustrated on the following table as proposed by Clarke and Flaherty (2005):
Mechanism(s)
Source and Explanation
Entertainment, amusement, irritation
Splash of paint: People are directed to the company's internet site by entertaining, amusing, and/or irritating them
Fun, quirk, amusement

Specific and relevant to the person

Claritas: Viral marketing campaigns should be funny, quirky, or amusing, or something that is very specific and relevant to the individual customers
Fun, humour, excitement (jokes, games)
Fabulous Bakin' Boys: Its website supports the muffin products with flash animation sites, fun jokes, as well as games that people can download and forward to their friends
Emotional elements
Internet strategies must have high levels of emotional content, including interactivity, the ability to involve other people, chat rooms, and the creation of online community
Nature of the industry

Online tenure of the audience

Topic

Sage Marketing and Consulting Inc.: The success of viral marketing is dependent on (1) the nature of the industry that the company is in; (2) the online tenure of the audience; and (3) the topic. People are more likely to pass on information about products like entertainment, music, Internet, and software.
Source: Clarke and Flaherty (2005)
According to Hutchinson (2008), as taken from Wilson (2000) six elements of viral marketing include: a) giving away something of a value; b) providing effortless transfer to others, c) expanding exponentially; d) exploiting common motivations and behaviours; e) utilising existing communication networks, and f) taking advantage of others' resources.
On one hand, authors like Blythe (2006) and Callen (2009) consider viral marketing and word-of-mouth to be almost the same thing. The viewpoints formulated by them sound like "offline, viral marketing is referred to as word-of-mouth, or 'creating a buzz', or 'network marketing' but it is in fact the same thing – it is any strategy that encourages  individuals to pass on a marketing message to others, creating an exponential growth in the message's exposure and influence" (Blythe, 2006, p.509).
On the other hand, Clarke and Flaherty (2005) and Klein (2007) do not agree with this viewpoint making clear distinctions between viral marketing and the word-of-mouth in a way that "viral messages largely rely on visual stimuli, both text and imagery, whereas word-of-mouth messages most often are verbal or face-to-face communication" (Clarke and Flaherty, 2005, p.128)
References
Allen, K, 2008, Viral Marketing: 100 Success Secrets – Secret Strategies, Buzz Marketing Tips and Tricks, and Interactive Marketing – 100 Simple Online Campaign Principles, Lulu Publications
Baker, MJ & Hart, S, 2007, The Marketing Book, Butterworth-Heinemann
Blythe, J, 2006, Principles and Practice of Marketing, Thomson
Clarke, I & Flaherty, T, 2005, Advances in Electronic Marketing, IGI
Doyle, P, 2008, Value-based Marketing: Marketing Strategies for Corporate Growth and Shareholder Value, John Wiley & Sons
Hutchinson, T, 2008, Web Marketing for the Music Business, Elsevier
Kitchen, PJ, 2010, A Reader in Marketing Communications, Taylor & Francis
Klein, G, 2007, Strategic Marketing, GRIN Verlag
Pinson, L, 2008, Anatomy of a Business Plan: The Step-by-Step Guide to Building Your Business and Securing Your Company's Future, AKA Associates
Shaw, S, 2007, Airline Marketing and Management, Ashgate Publishing
Wilson, RF, 2005, "The Six Simple Principles of Viral Marketing", Web Marketing Today, Accessed August, 14, 2010. Available at: http://www.wilsonweb.com/wmt5/viral-principles.htm
---
---