Google Organizational Culture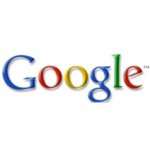 Founders of the company Sergey Brin and Larry Page wrote in the original founders' letter that "Google is not a conventional company. We do not intend to become one."[1] Such an unconventional spirit is present in various aspects of Google organizational culture.
Google organizational culture integrates the following three key elements:
Encouragement of creativity. Google organizational culture embraces collaboration and creativity, and encourages the iteration of ideas to address complex technical challenges. Encouragement of creativity from employees at all levels is evident in many aspects of the business.
Openness and freedom. Internal transparency is an important element of Google organizational culture. It has been noted that "on every software engineers' first day, he or she gets access to almost all of Google's code; every employee can view the personal goals and objectives of every other employee."[2] Googleplex, Google's headquarters in Mountain View, California, as well as, other Google offices around the world are open spaces and they look more like an adult playground, not a place for work.[3]
Supporting employees at multiple levels. While work pressure for Google employees may be high, the internet giant offers an extensive range of tangible and intangible benefits to increase employee job satisfaction. These benefits include free breakfast, lunch, and dinner, free health and dental, free haircuts, free dry cleaning, subsidized massages, gyms and swimming pools, video games, foosball and ping pong. The company even employs a chief happiness officer whose sole job is to keep employees happy and maintain productivity.[4]
Alphabet Inc. (Google) Report contains a full analysis of Google organizational culture. The report illustrates the application of the major analytical strategic frameworks in business studies such as SWOT, PESTEL, Porter's Five Forces, Value Chain analysis and McKinsey 7S Model on Alphabet Inc.. Moreover, the report contains analyses of Google leadership, organizational structure and business strategy. The report also comprises discussions of Google marketing strategy and addresses issues of corporate social responsibility.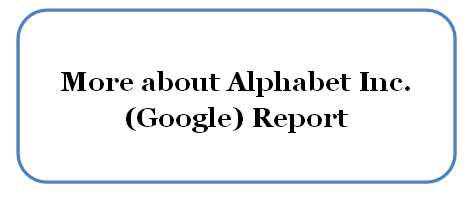 [1] Annual Report (2016) Alphabet Inc.
[2] D'Onfro, J. (2015) How Google's culture of transparency helps it prevent 'backstabbing', Business Insider, Available at: http://www.businessinsider.com/google-culture-of-transparency-2015-4
[3] Bulygo, Z. (2013) "Inside Google's Culture of Success and Employee Happiness" Kissmetrics, Available at: https://blog.kissmetrics.com/googles-culture-of-success/
[4] Coleman, A. (2016) "Is Google's model of the creative workplace the future of the office?" The Guardian, Available at: https://www.theguardian.com/careers/2016/feb/11/is-googles-model-of-the-creative-workplace-the-future-of-the-office
---
---