Alphabet (Google) Marketing Mix: Alphabet (Google) 7Ps of Marketing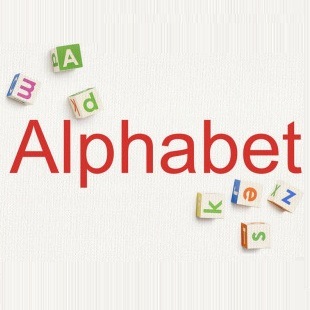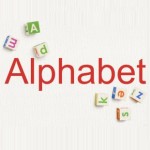 Alphabet (Google) marketing mix, also referred to as Alphabet (Google) 7Ps of marketing comprises elements of the marketing mix that consists of product, place, price, promotion, process, people and physical evidence.
Product.
Alphabet Inc. is a holding company and its portfolio comprises nine companies. Products and services offered by these companies are illustrated in table below:
| | |
| --- | --- |
| Company | Products and services |
| Google | Search, Android, Maps, Chrome, YouTube, Google Play, and Gmail |
| Waymo | Self-driving cars |
| Verily | Miniaturized CGM, Smart Lens Program, Debug, Retinal Imaging etc. |
| Calico | Research and  development projects focused on ageing |
| Nest | Indoor and outdoor cameras, learning thermostats, and smoke alarms |
| Access | High-speed fiber internet access across the U.S |
| X | Projects associated with "moonshot" technologies |
| Capital G | Equity investment fund |
| GV | Venture capital |
Companies in Alphabet portfolio and products and services offered by them
It is important to note that although Alphabet product portfolio is vast and diverse, Google remains as its core business accounting for 88% of total revenues in 2016 through advertising[1]
Place. Being an e-commerce and internet company, Google relies on online sales channel for the sales of its products and services. In 2015 the company opened its first physical store and up to date, there are only a few Google physical stores in various formats in North America and the UK.
Google's first physical store in London, is a "shop in a shop" located inside the Currys PC World store on Tottenham Court. "In addition to showcasing Google merchandise—Chromebooks, Chromecasts, Android phones, and so on—the space includes a "Doodle Wall" for customers to scribble on with digital spray paint, a "Chromecast Pod" for movie viewing, and a "Portal" for touring the planet via Google Earth."[2]
It has to be noted that place element of the marketing mix does not relate to certain companies belonging to Alphabet portfolio such as Verily, Calico, Access and X at this stage, because there companies yet to offer specific products and services to the market.
Price. Google pricing strategy varies across specific products and services and includes the following:
Fremium pricing. Google offers a wide range of products and services free of charge, but charges money for proprietary features and enhanced functionality. For example, users are offered 15GB of storage space in total free of charge for Gmail, Drive and other services, and users are required to pay monthly fees to increase this space.
Premium pricing. Google uses premium pricing for its AdSense and a range of other services. It has been noted that the cost per click for the most competitive keywords such as Online Colleges and Psychic for Free amounted to USD95.65 and USD94.61 respectively.[3] Although the price of each specific keyword results from the competition, publishers receive only 68% and Google keeps the remaining 32%. The internet giant is safe in the knowledge that it can charge a relatively higher price due to its clear leadership and competitive advantage in search segment.
Value-based pricing. Alphabet applies value-based pricing in relation to Fiber Internet and cable television service and a set of other products and services. Specifically, the company takes into account direct and indirect competition sets prices according to perceived value customers associate with its products and services.
Alphabet Inc. (Google) Report contains a full analysis of Alphabet (Google) marketing mix (Alphabet (Google) 7Ps of marketing) and Alphabet (Google) marketing strategy in general. The report illustrates the application of the major analytical strategic frameworks in business studies such as SWOT, PESTEL, Porter's Five Forces, Value Chain analysis and McKinsey 7S Model on Alphabet Inc. Moreover, the report contains analyses of Alphabet leadership, organizational structure and organizational culture. The report also comprises discussions of Alphabet business strategy and addresses issues of corporate social responsibility.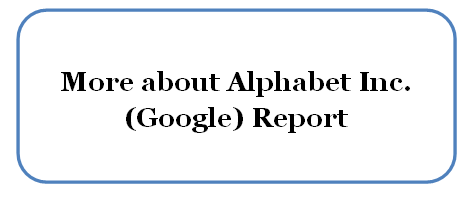 [1] Annual Report (2016) Alphabet Inc.
[2] Griswold, A. (2015) "Google's First Physical Store Is Very Google-y" Slate, Available at: http://www.slate.com/blogs/moneybox/2015/03/11/google_opens_first_physical_store_online_shopping_is_moving_offline.html
[3] High paying google adsense keywords 2017 (2016) Tech On Road, Available at: http://techonroad.com/high-paying-google-adsense-keywords-2016/
---
---