Alphabet Inc. Leadership: Overview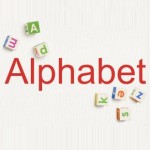 Alphabet Inc. leadership team is headed by CEO Larry Page. The executive team consists of 16 members, responsible for various aspects of the business.  Formerly, Eric Schmidt was CEO of Google until the business was restructured in 2015 and Alphabet Inc. was instituted as a holding company of Google, along with other businesses. Alphabet Inc. was instituted as an analogue to Warren Buffett's Berkshire Hathaway.[1] Alphabet Board of Directors comprises 13 members, led by Executive Chairman of the Board Eric Schmidt. The Board includes successful and experienced business leaders such as Alan Mulally and Paul Otellini, as well as, distinguished economists such as Roger W. Ferguson Jr. Ph.D. and Shirley M. Tilghman Ph.D.
Table below illustrates the leadership of companies within Alphabet portfolio
| | |
| --- | --- |
| Alphabet Inc. Company | CEO |
| Google | Sundar Pichai |
| Access | Greg McCray |
| Calico | Art Levinson, former CEO of Genentech |
| CapitalG | David Drummond |
| GV | David Krane |
| Nest | Marwan Fawaz |
| Verily | Andy Conrad, founding CEO with background in X |
| Waymo | John Krafcik, background in auto industry |
| X | Astro Teller |
Alphabet Inc. leadership challenges in present include ensuring the profitability of business subsidiaries other than Google such as Access, Calico, CapitalG, GV, Nest, Verily, Waymo, and X. Although Larry Page has proven leadership skills, being one of the driving forces behind the emergence of Google to its current state, it is not guaranteed that he is able to replicate that same success in relation to non-Google businesses within Alphabet portfolio.
Alphabet Inc. (Google) Report contains a full analysis of Alphabet Inc. leadership. The report illustrates the application of the major analytical strategic frameworks in business studies such as SWOT, PESTEL, Porter's Five Forces, Value Chain analysis and McKinsey 7S Model on Alphabet Inc.  Moreover, the report contains analyses of Alphabet Inc.  business strategy, organizational structure and organizational culture. The report also comprises discussions of Alphabet Inc.  marketing strategy and addresses issues of corporate social responsibility.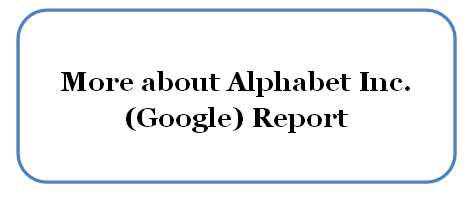 [1] Colvin, G. (2015) "Google's leadership moonshot" Fortune, Available at: http://fortune.com/2015/08/11/googles-leadership-moonshot/
---
---