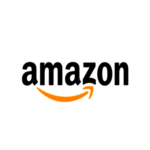 Interestingly, despite the size and the scope of its business, Amazon does not release an annual sustainability or CSR report. Official website of the company remains as the only source of information about the range of sustainability programs and measures initiated by the company.
Moreover, Amazon's first sustainability executive Kara Hartnett Hurst was appointed only in August 2014[1] as an indication that CSR aspect of the business has not been paid due attention to for a long period of time.
Amazon ranked #1 in 2017, third year in a row in Annual Reputation Quotent released by Harris Poll.[2] The two major areas where Amazon has improved its social responsibility significantly are packaging improvements and renewable energy commitments.
Amazon CSR Programs and Initiatives
Amazon Supporting Local Communities
In 2016 Amazon launched its first nationwide initiative with Feeding America in its U.S. fulfilment centres to donate excess food to Feeding America
Worldreader's LEAP 2.0 library partnership in Kenya reaches approximately 500,000 people by bringing digital reading to all 61 Kenyan public libraries.
Over 1,000 volunteers, service providers, retail vendors, and customers have participated in a Local Love event. To date, the company has donated over 1,600 volunteer hours and USD 65,000 in products to nonprofits.
Amazon's Device Donation Program facilitates the donation of electronic devices and gift cards to schools located near Amazon fulfilment centres throughout the US
The company hosts 'Girls Who Code' events occasionally to help get more girls interested in coding
The e-commerce giant supports local and national nonprofits with cash and product donations.
Amazon Educating and Empowering Workers
Amazon Career Choice Program pre-pays 95% of tuition for employees "to take courses for in-demand fields, such as airplane mechanic or nursing, regardless of whether the skills are relevant to a career at Amazon"[3]. Up to date the program has been attended by more than 16000 employees worldwide.[4]
Amazon Virtual Contact Centre, allows Amazon's customer service employees to work from home.
Amazon program "Pay to Quit" offers USD 5000 to warehouse workers who quit to encourage employees to take a moment and think about what they really want.[5]
Energy Consumption by Amazon
Amazon Wind Farm Texas, launched in 2017 generates more than 1,000,000
megawatt hours of clean energy annually from over 100 turbines.[6]
The e-commerce giant has pledged to host solar energy systems at 50 fulfilment centres by 2020.
Three million square feet of Amazon head office in Seattle is planned to be heated by a"district energy" system—recycling the heat from a nearby building to heat the office space
Amazon will host solar energy systems on 15 fulfilment facility rooftops across the US, with the capacity to generate 41 megawatts (MW) of power
AWS' ten renewable energy projects will generate a total of 2.6 million megawatt hours of energy annually.
Waste Reduction and Recycling by Amazon
Amazon celebrated 10-year anniversary of Frustration-Free Packaging in 2017. The company claims to have eliminated more than 244,000 tons of packaging materials over the last decade.[7]
The e-commerce giant has eliminated the equivalent of 305 million shipping boxes in 2017 thanks to packaging waste reduction program.
Other Amazon CSR Initiatives and Charitable Donations
Amazon Smile assists customers to support their favourite charitable organization when they buy products atamazon.com. There are nearly one million charitable organizations that are eligible for Amazon Smile
Amazon Literary Partnership supports non-profit literary organizationsvia providing grant funding to aspiring writers
The company is committed to provide occasional donations as disaster relief. For example, about USD 290,000 was donated to relief efforts for the earthquake in Nepal in 2015, about USD 320,000 was donated to for Typhoon Haiyan relief in the Philippines and about USD 430,000 was donated to Hurricane Sandy relief in the U.S in 2012.
In 2015, Amazon delivered 2,000 gift packages to active US military men and women serving far from their families and 500 gift packages were given to their children
Amazon Inc. Report 2018 contains a full analysis of Amazon corporate social responsibility including Amazon CSR issues. The report illustrates the application of the major analytical strategic frameworks in business studies such as SWOT, PESTEL, Porter's Five Forces, Value Chain analysis, Ansoff Matrix and McKinsey 7S Model on Amazon. Moreover, the report contains analyses of Amazon leadership, business strategy, organizational structure and organizational culture. The report also comprises discussions of Amazon marketing strategy and its ecosystem.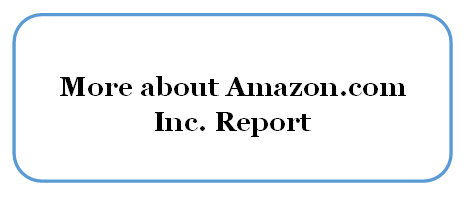 [1]Makower, J. (2014) Green Biz. Available at: http://www.greenbiz.com/blog/2014/08/15/kara-hurst-named-amazons-first-sustainability-executive
[2] Annual Report (2017) Amazon Inc.
[3] Annual Report (2014) Amazon
[4] Annual Report (2017) Amazon Inc.
[5] Soper, T. (2014) "Here's why Amazon pays $5K to warehouse workers who quit" Geek Wire, Available at: https://www.geekwire.com/2014/heres-amazon-pays-5k-workers-quit/
[6] Annual Report (2017) Amazon Inc.
[7] Annual Report (2017) Amazon Inc.