BMW Business Strategy and Competitive Advantage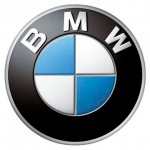 BMW business strategy can be characterized as product differentiation with a particular focus on design and digitization. Electromobility represents the latest direction for BMW Group product differentiation and the company introduced its fully electric BMW i3 in 2013. This has been followed by plug-in hybrid vehicle BMW i8 in 2014.  Moreover, BMW business strategy focuses on individual mobility in the premium segment – combined with attractive mobility services.[1]
The company stays loyal to Strategy Number One which strives to align high levels of profitability in short-term perspective with increasing the levels of long-term value of the company in times of change. Four strategic areas for BMW have been specified as "Growth", "Shaping the Future", "Profitability" and "Access to technology and customers"
BMW Group competitive advantage is based on the following points:
1. Representation of status and achievement. BMW belongs to premium car categories, and accordingly, possession of a BMW model car can be interpreted as a sign of achievement and social status in a society.
2. Effective design and features integrated to each model of the brand. These common design and effective features include, but not limited to the two-section, rounded radiator grille, attractive aesthetics, sophisticated style, and Hofmeister kink, i.e. the counter curve in the window-outline at the base of the rear roof pillar.
3. Competitive post-sales service. BMW received positive acclaim for superior after-the-sales customer service and this fact is greatly valued by customers.
Research and development (R&D) plays an integral role in sustainability of BMW competitive advantage and this fact is duly recognized by the senior management. In 2015, R&D investments were increased by EUR 136 million to more than EUR 4.2 billion[2]. It has to be noted that BMW competitive advantage is challenging to sustain in the long-term perspective because sustainability of competitive advantage depends on the ability of the company to introduce innovative products, features and capabilities on a regular manner.
BMW Group Report contains more detailed discussion of BMW business strategy. The report also illustrates the application of the major analytical strategic frameworks in business studies such as SWOT, PESTEL, Porter's Five Forces, Value Chain analysis and McKinsey 7S Model on BMW Group. Moreover, the report contains analyses of BMW Group leadership and organizational structure and marketing strategy and discusses the issues of corporate social responsibility.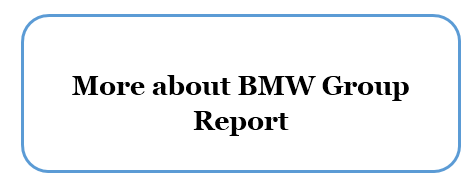 [1] Annual Report (2015) BMW Group
[2] Annual Report (2015) BMW Group
---
---