British Airways Business Strategy and Competitive Advantage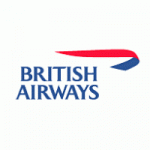 British Airways is a premium segment airline and accordingly British Airways business strategy can be specified as service differentiation. The airline aims to generate a return on capital of a minimum 15 per cent with an operating profit margin of 12 – 15 per cent.[1] British Airways business strategy focused on service differentiation is planned to be continued in the following directions[2]:
Replacement or refurbishment of 99 per cent of wide-body aircraft by 2020
Improvement of in-flight entertainment in-seat power and the rollout of on-board WIFI
Further investments in digital technologies to provide personalised, seamless service
British Airways business strategy also relies in international market expansion strategy in an aggressive manner. In 2016 alone the airline company is expected to fly to more than a dozen new routes, including Biarritz in France, Mahon in Menorca and Palermo in Sicily. The airline also announced additional services from Heathrow and Gatwick to Krakow in Poland, Stockholm in Sweden, Split in Croatia, Berlin in Germany, Olbia in Sardinia and Gibraltar.
British Airways competitive advantage is based on the following points:
The highest standards of service with a focus on service personalization.
The variety of choice is another important aspect of British Airways competitive advantage. For example, in the World Traveller cabin, customers can choose from a wide range of Taste of the Far East', 'Gourmet Dining', 'Taste of Britain', 'Great British Breakfast', 'Healthy Choice' and 'Vegetarian Kitchen'.[3]
Focus on digitalization and increasing integration of information technology into various aspects of service provision and business processes.
British Airways Report contains more detailed discussion of British Airways business strategy. The report also illustrates the application of the major analytical strategic frameworks in business studies such as SWOT, PESTEL, Porter's Five Forces, Value Chain analysis and McKinsey 7S Model on British Airways. Moreover, the report contains analyses of British Airways leadership and organizational structure and marketing strategy and discusses the issues of corporate social responsibility.

[1] Annual Reports and Accounts (2015) British Airways
[2] Annual Reports and Accounts (2015) British Airways
[3] Annual Reports and Accounts (2015) British Airways
---
---