British Airways PESTEL Analysis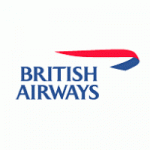 The acronym PESTEL stands for political, economic, social, technological, environmental and legal factors affecting businesses. Accordingly, British Airways PESTEL analysis involves an analysis of the impact of these external factors on the airline.
Political Factors
British Airways is a major international airline that flies to more than 400 destinations worldwide. Political stability and the perception of safety by the population is an important political factor that has a tremendous impact on British Airways. A stark illustration of this claim may refer to terrorist attacks at Brussels airport in March 2016, which caused the decline of IAG share price, British Airways' parent company by 1.5 per cent[1]. Moreover, recently the airline found itself to be engaged in a political debate for demanding a third runway at Heathrow airport from the UK government. Specifically, "the boss of British Airways has warned he could seek to expand the airline overseas if the Government "twiddles its thumbs" over a third runway at Heathrow"[2]
Generally, apart from political stability, a wide range of political factors affecting British Airways include the level of bureaucracy, the extent of corruption, home market lobbying activities, activities of trade unions and others. Activities of trade unions in particular have proved to be a major factor affecting the airline to a considerable extent during the past years.
Economic Factors
Certain economic factors such as the inflation rate, currency exchange rates and the overall economic climate in the UK has direct and important implications on British Airways performance. The cost of fuel is another significant economic factor for British Airways, since the Group used approximately 5.7 million tonnes of jet fuel in 2015 only.[3] For example, in 2015, British Airways expenses on fuel decreased by £484 million, or 13.8 per cent compared to the previous year despite the increasing scope of operations[4]. Accordingly, a decrease of the prices of fuel proved to be an important economic factor that greatly benefited the business.
Moreover, a there is a range of economic factors that have an indirect, yet significant impact on British Airways revenues. For example, a rapid fall of oil prices during the last two years has resulted in a drop in corporate customers on key oil routes, consequently causing a decrease in passenger revenue of GBP 288 million, or 2.8 per cent[5]…
British Airways Report contains the full discussion of British Airways PESTEL analysis. The report also illustrates the application of the major analytical strategic frameworks in business studies such as SWOT, Porter's Five Forces, Value Chain analysis and McKinsey 7S Model on British Airways. Moreover, the report contains analysis of British Airways marketing strategy, its leadership and organizational structure and discusses the issues of corporate social responsibility.

[1] Fletcher, N. (2016) "Travel and tourism shares sink after Brussels attacks" The Guardian, Available at: https://www.theguardian.com/business/2016/mar/22/travel-tourism-holidays-shares-sink-tourism-europe
[2] Wilkinson, M. (2015) "Stop Heathrow runway dithering or I'll take British Airways elsewhere, warns Willie Walsh" The Telegraph, Available at: http://www.telegraph.co.uk/news/aviation/12050850/Stop-Heathrow-runway-dithering-or-Ill-take-British-Airways-elsewhere-warns-Willie-Walsh.html
[3] Annual Reports and Accounts (2015) British Airways
[4] Annual Reports and Accounts (2015) British Airways
[5] Annual Reports and Accounts (2015) British Airways
---
---